Tanoto Scholars Gathering 2017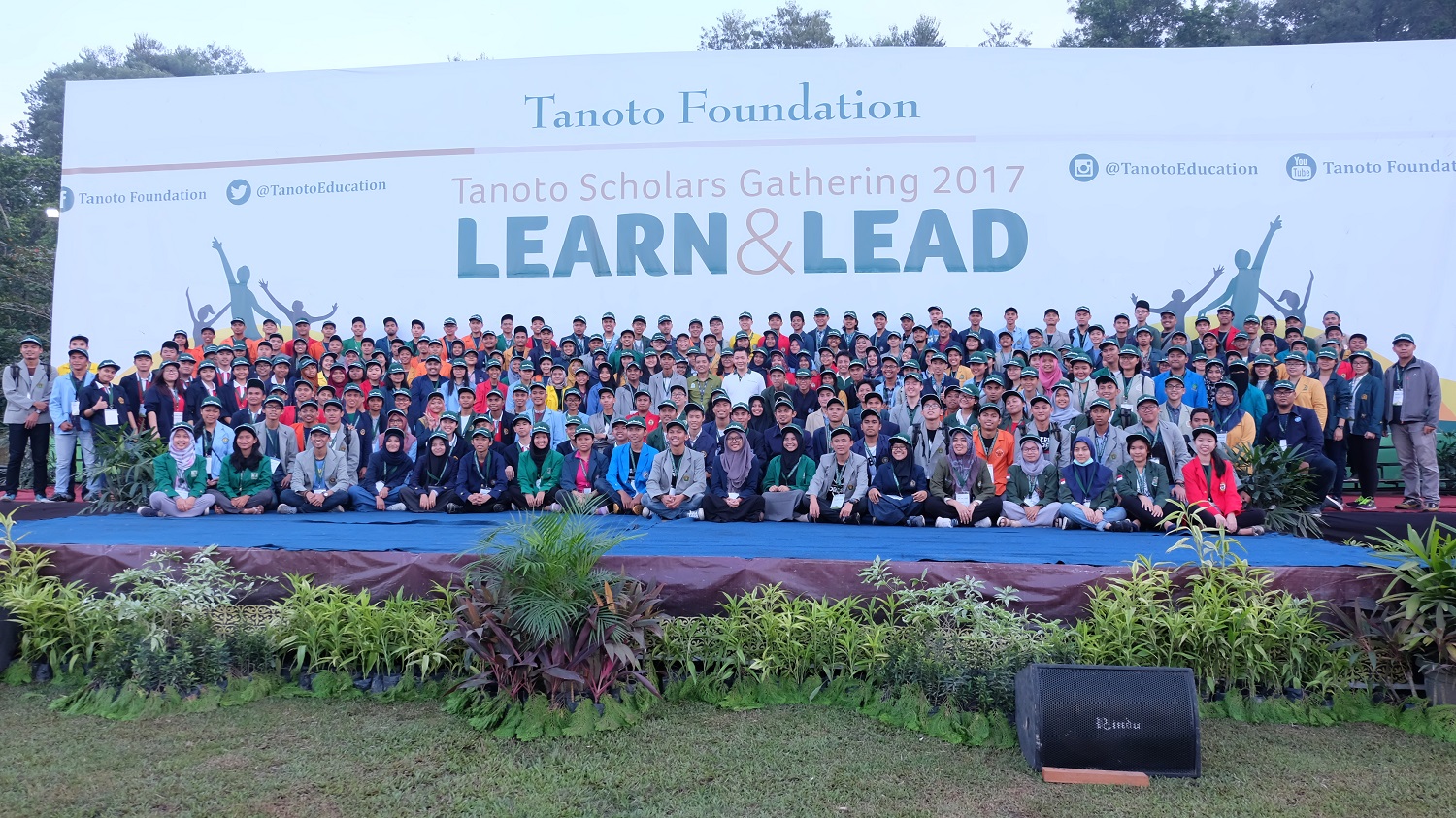 A total of 250 Tanoto Scholars from 21 universities across Indonesia participated in the Tanoto Scholars Gathering (TSG) 2017 event this year.
Carrying the theme of "Learn and Lead", the four-day event took place from November 22 to 25 at the Riau Andalan Pulp and Paper (RAPP) Complex in Pangkalan Kerinci, Sumatra.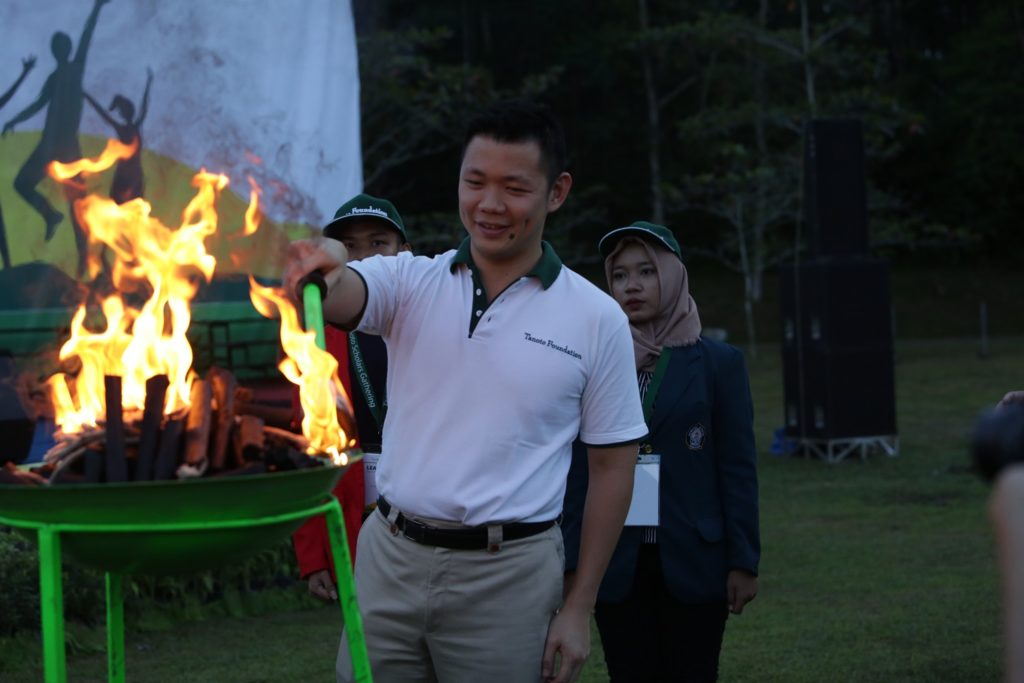 Present to officiate the opening ceremony of TSG 2017 was Tanoto Foundation Board of Trustees member Anderson Tanoto.
Echoing values imparted on him by RGE Founder and Chairman Sukanto Tanoto, Anderson encouraged the scholars to embrace lifelong learning, to learn how to "lead oneself before leading others" and to always care for the community, in the manner of "paying it forward".
He urged the TSG 2017 participants to make use of the opportunities to improve their soft skills, teamwork and leadership skills, as well as to network and learn from each other.
Among this year's list of inspirational speakers at TSG 2017 was Rio Haryanto, Indonesia's first Formula One driver.
Rio spoke about the significance of discipline, determination and dedication in the pursuit success, as well as the importance of self-preparation in boosting one's confidence and ability to prove oneself.
Rio lauded Tanoto Foundation's constant efforts to contribute towards supporting the development of youth.
"There are a lot of youth who are not able to chase their dreams or pursue their education at the university level.
"I believe Tanoto Scholars are in very good hands. I think they have the possibility to make their dreams come true – maybe even put their name on the world map – through Tanoto Foundation," Rio said.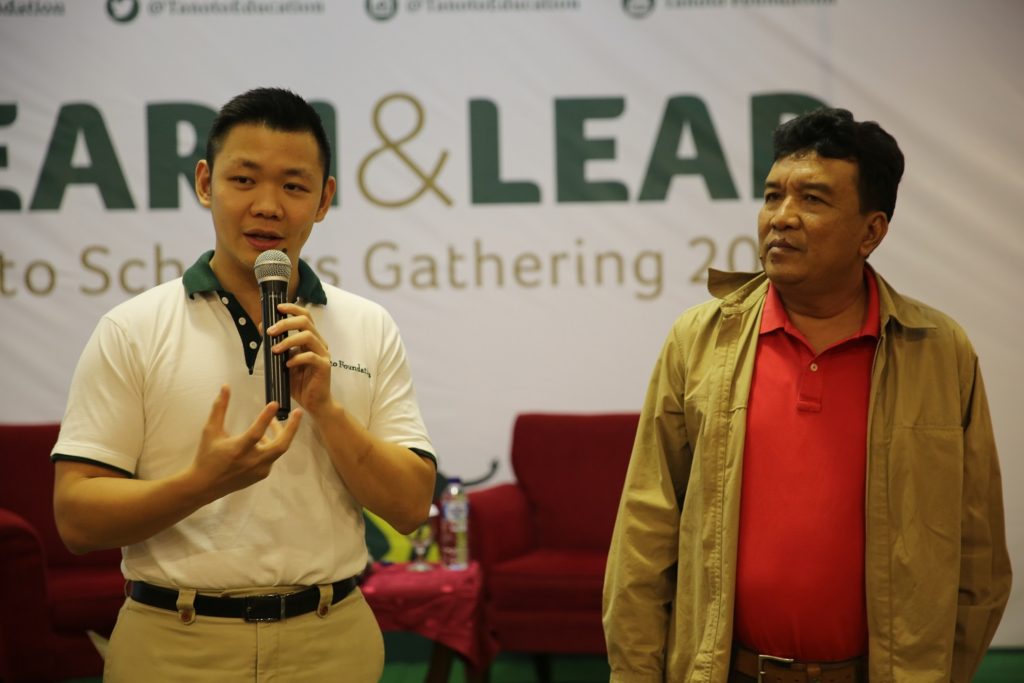 The TSG 2017 participants also heard from Editor-in-Chief at Bisnis Indonesia Hery Trianto about the ongoing Indonesian media and journalism landscape.
"I believe that millennials possess good intelligence and creativity. If this is supported with persistence, they will be able to achieve success," Hery said.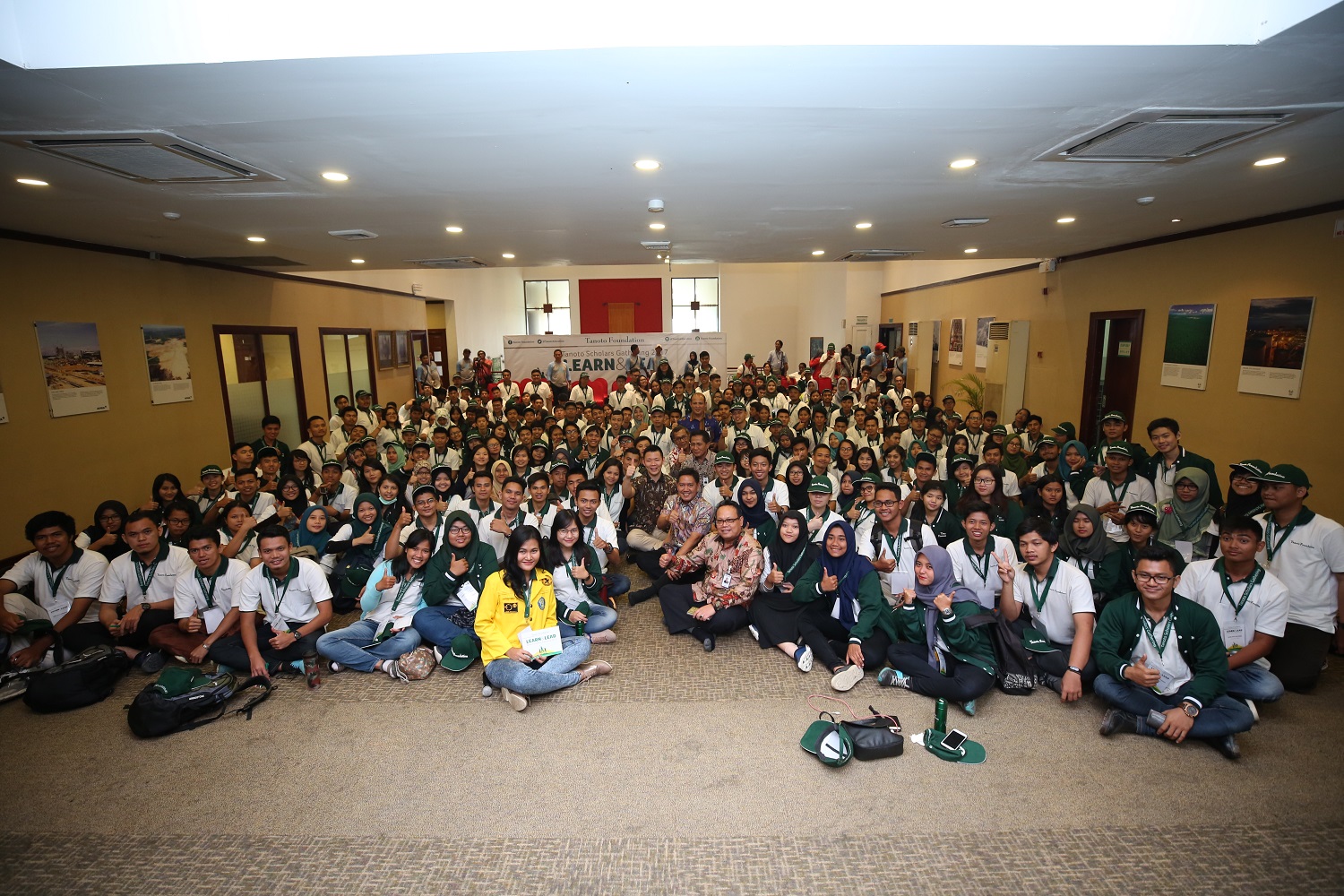 The participants also attended various talks by Bank Rakyat Indonesia (BRI) Director Kuswiyoto, RAPP Operations Planner Indra Gunawan, RGE Human Resources Department Head Fonny Lomanorek and Head of Tanoto Foundation Executive Board Sihol Aritonang.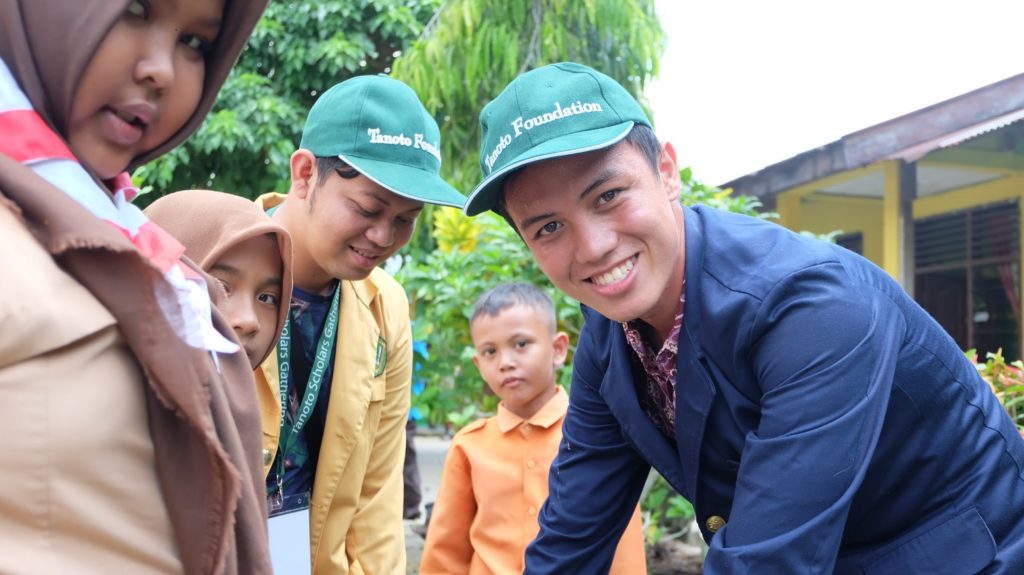 As part of the four-day program, the scholars also visited SDN Buatan Baru, where they engaged in community service involving tree-planting and biopori making activities. They also received soft skill training in the areas of public speaking and social media, and participated in art performances as well as a photo contest.