Tanoto Foundation-Trained Teacher Helps Students Learn Motion Energy with Active Learning Method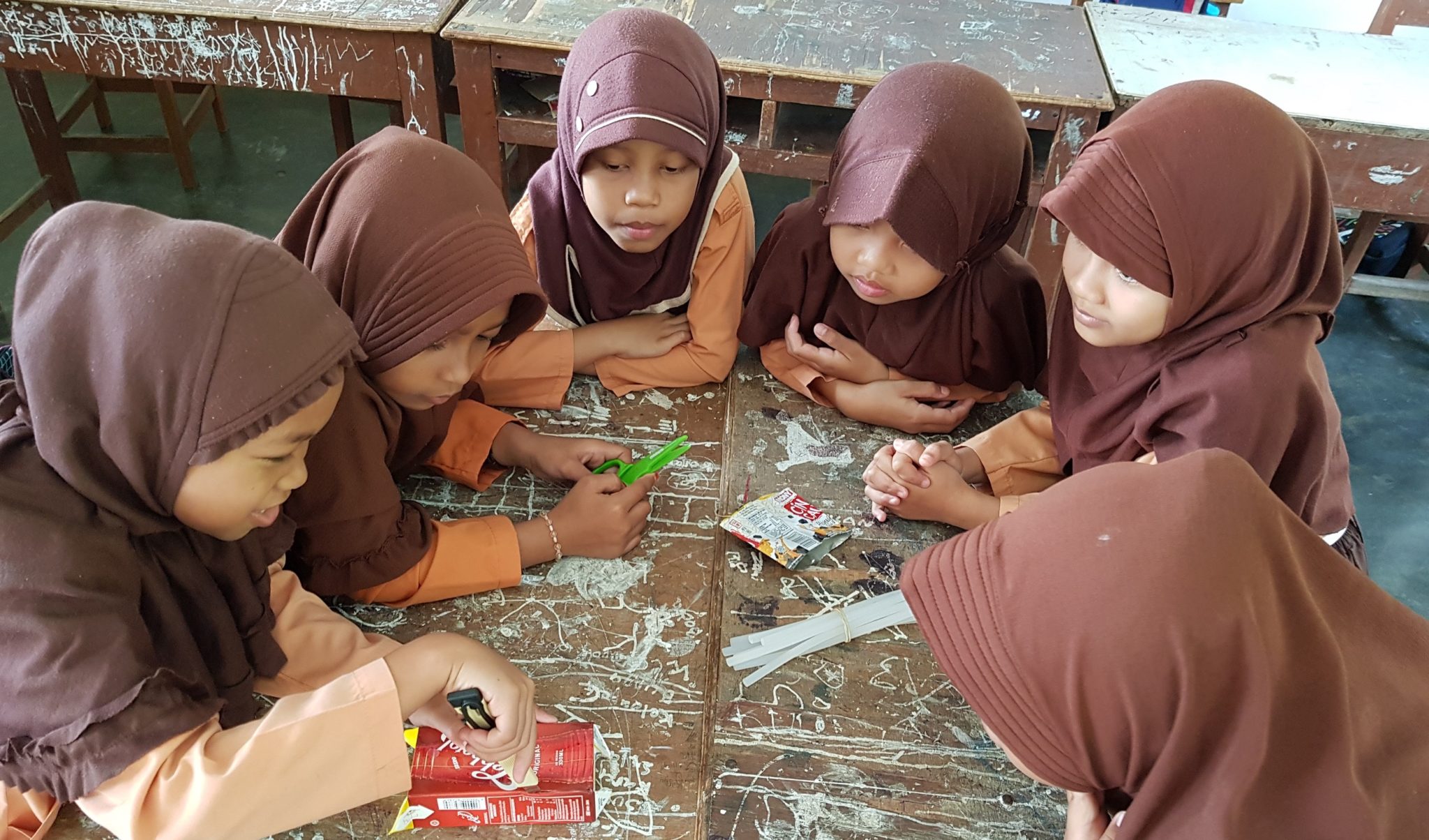 Cutters, used cans, used drink boxes and gun glue tools are spread across the desks of the third grade students of Amaliyah Private Islamic Elementary School (MIS) in Siantar Martoba, Pematangsiantar city in North Sumatra, as the students concentrate on making otok-otok boat toys with the materials.
The boats may be made of old bottles and cans, but they are still able to float and glide on water smoothly. More importantly, these very boats are teaching the students energy concepts and creativity in a fun way, with student Muhammad Asrof's group shouting excitedly after being the first in the class to succeed in getting their otok-otok boats to float.
"The inspiration to encourage my students to make these boat toys came from when I was walking in the night market. I thought that traditional toys can be used to explain science lessons, especially motion energy,"

Ramadahan, the school's third grade teacher, and former Tanoto Foundation training participant.
Science lessons and concepts would be more difficult for the students to understand without such learning aids, he explained. In addition, they are also useful in training the students' fine motor skills and in improving their imagination.
Such use of boat toys in lessons is one form of the active learning method which is highly advocated by Tanoto Foundation, with the belief that teachers and students are able to create various kinds of media which will be effective in helping students to learn a subject.
Tanoto Foundation disseminates good learning and teaching practices through its PINTAR program. Under this program, Tanoto Foundation has several active learning modules which can be assessed by teachers in Indonesia, both online and offline.
Tanoto Foundation also conducts teacher training in various districts and cities across the country, with the expectation that training participants will go on to share the knowledge with their fellow teachers in cluster schools around them.
So far, PINTAR training has taken place in five provinces and 14 districts, reaching 436 elementary and junior high schools.
It is hoped that through PINTAR, more schools will benefit from interesting, relevant and effective active learning methods, especially in the science, mathematics and literacy fields.