Young Researchers as Support of Development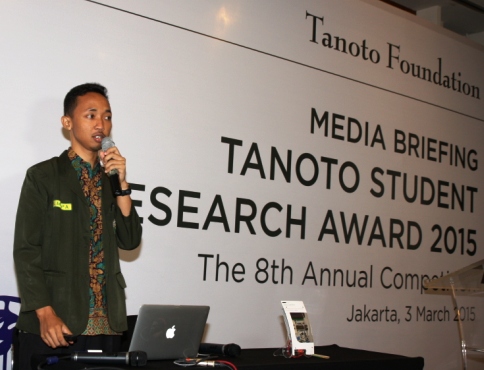 One of many characteristics of a developed nation is the big role that research plays in developing the nation's industry. A country with high quality and number of research will benefit greatly from these researches.
According to Indonesian Institute of Science, the ratio of researcher per population in a developed country is at least 2,000 researchers per one million of population. In Japan, the number is 6,000. In Malaysia and Singapore, the number is 503 and 570, respectively. Unfortunately, Indonesia still has a long way to go. Here, there are 199 researchers per one million of population.
To decrease this gap, a concerted effort by the Government and various education institutions is needed. The private sector is also expected to support this endeavor and improve the public awareness on the importance of research.
Indonesian education institutions, as centers where knowledge is developed and used, must lead the efforts to produce young researchers. So far, out of 16,000 researchers in Indonesia, around 70% come from higher education institutions. The quality of some Indonesian researchers is comparable with that of researchers from developed nations. For example, there is Warsito P. Taruno who discovered Electrical Capacitance Volume Tomography (ECVT,) the latest shuttle plane walls scanning technology currently used by NASA.  In telecommunication, Indonesia also has Khoirul Anwar who discovered the 4G LTE technology.
However, Indonesia needs more Warsitos and Khoiruls. Further, Indonesia needs more high quality researches with high quality results. At the same time, the public and industry also need to be able to access information relevant to different topics of research. With such support from the Government, education institutions, private sectors, and other stakeholders, then the young researchers of Indonesia could work hard and provide results that could contribute to the improvement of lives in Indonesia and other parts of the world.