Wharton and SMU Students Learn About Sustainability in Kerinci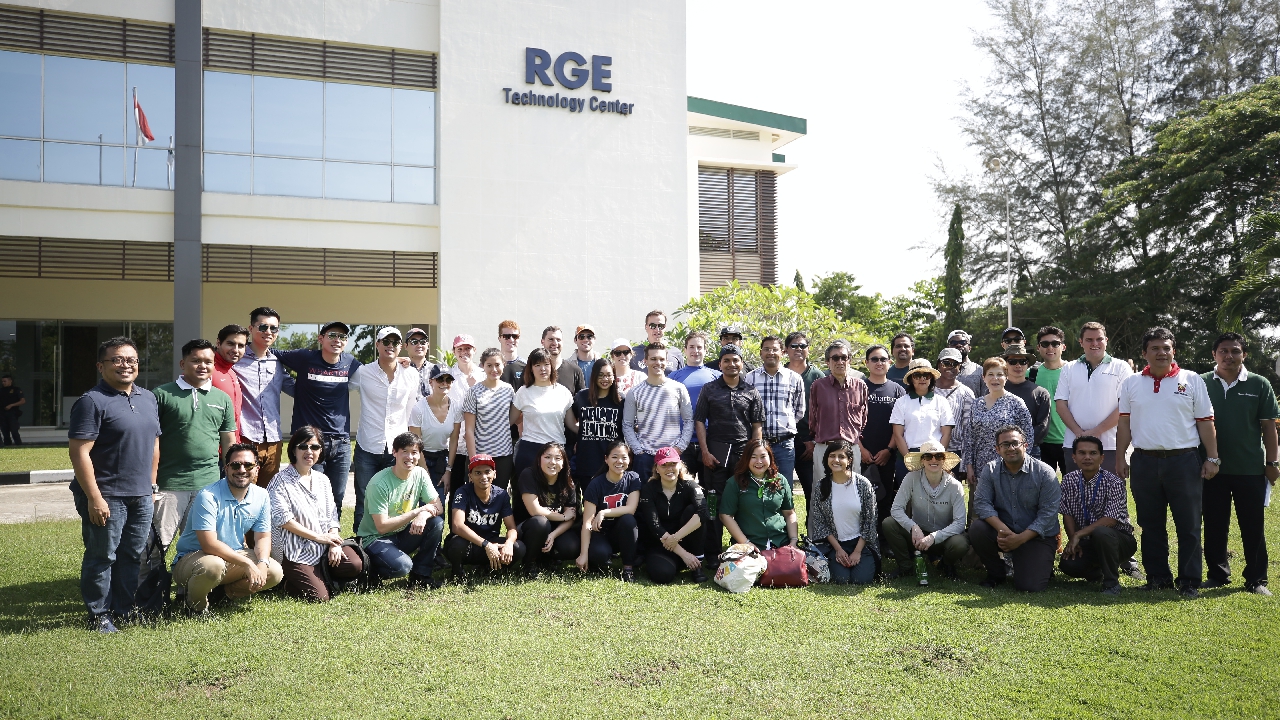 Forty-two students comprising 35 from The Wharton School of the University of Pennsylvania and 7 from Singapore Management University visited Pangkalan Kerinci in Riau from May 24 to 26, 2019.
The visit was part of the Global Modular Course (GMC), an annual partnership program between Tanoto Foundation and The Wharton School which aims to provide real experiences for students in understanding business opportunities and sustainability practices directly from the field.
GMC 2019 is the sixth implementation of the partnership program since it was first held in 2014. As with previous sessions, this year's program saw the participants learning directly from the sustainability practices which are carried out by the RGE Group of companies.
The participants visited the RGE Technology Center to learn how advanced technology is applied within the forestry industry. Here, they had a chance to visit the research center which focuses on the development of superior industrial plant seeds to meet pulp and paper tree growing needs.
They also learned how APRIL Group develops acacia and eucalyptus seedlings, beginning with breeding them from tissue culture until they are ready for planting. They also learned how wood is efficiently processed into pulp, which is further processed into either paper or rayon.
The participants also gained insight regarding the sustainability practices carried out by Asian Agri in managing oil palm plantations and processing crops into palm oil. These eco-friendly practices include the use of owls as natural predators as pest control for the crops.
During the visit, the participants also learned about the range of community development programs run by the various RGE companies, which include training farmers to use integrated farming systems to increase their overall productivity and training housewives to become batik crafters. These programs aim to empower local communities to obtain additional income and improve their welfare.
The GMC 2019 visit concluded with a dinner session, which gave participants the opportunity to interact with Tanoto Scholars from the University of Riau.