Unlocking Potential: Elaborating ASN BerAKHLAK with Dr Adi Suryanto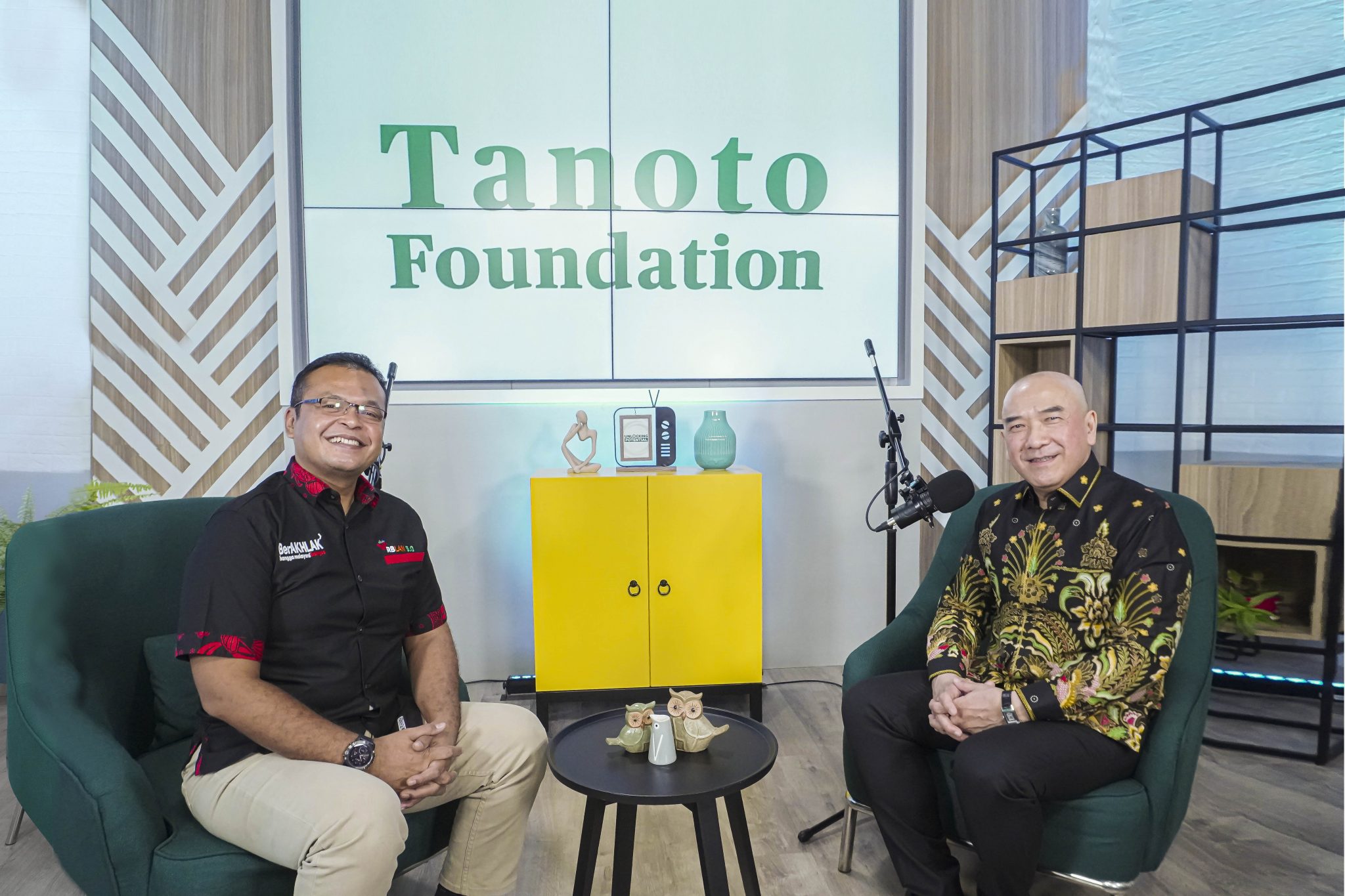 The world is changing faster than ever, which makes it vital that the Indonesian state civil apparatus should develop a world-class standard of competencies.
"It is mandatory for each state civil apparatus to improve themselves with appropriate competencies because the Indonesian public deserves to attain service excellence in basic public services such as health, education, and so on," stated Dr Adi Suryanto Head of the State Administration Agency in Jakarta.
Adi elaborated on his statement in the latest episode of Unlocking Potential podcast hosted by Global Tanoto Foundation CEO Dr J. Satrijo Tanudjojo.
They both discussed the importance of core values and employer branding for state civil apparatus, ASN BerAKHLAK, and ASN Bangga Melayani Bangsa respectively, which were launched by the Indonesian President Joko "Jokowi" Widodo in July 2021.
The BerAKHLAK values are service-oriented, accountable, competent, harmonic, loyal, adaptive, and collaborative.
Strategic Implementation
According to Adi, it is extremely important for all state civil apparatus to internalize the seven core values. Hence the agency has been strategically implementing them into governmental training materials.
"These values have to be the requirement, like it or not, for which all government institutions must apply as a philosophy to govern every civil servant, in acting, behaving, even when providing public service," said Adi.
He also emphasized the importance of these values in achieving the Sustainable Development Goals, and in contributing to Indonesia's ranking in the Government Effectiveness Index.
However, the work is far from finished. Adi states that compared to other countries, Indonesian public service standards are still below their index.
Strategic Partnership
Partnership are also crucial in achieving these goals, whether with other parts of government or with the private sector.
Adi acknowledged the fruitful cooperation of his office with Tanoto Foundation, mainly in training or courses on public policymaking, for instance, the 2020 – 2021 webinar series of Virtual Public Lecture.
"Strategic partnership is one important key for local governments and agencies to move forward and innovate, beyond their bureaucratic challenges," added Adi.
Listen on Spotify!

***
About UP
Unlocking Potential is a podcast series proudly presented by the Global Tanoto Foundation CEO Dr. J. Satrijo Tanudjojo, from the Tanoto Foundation. With various contemporary yet strategic topics, the conversation reveals ideas and breakthroughs from prominent guests as their contribution to the future global society.
About TF
Tanoto Foundation is an independent philanthropic organization founded by Sukanto Tanoto and Tinah Bingei Tanoto based on the belief that every person should have the opportunity to realize his or her full potential. The Foundation started in 1981 by establishing kindergarten and elementary schools in Besitang, North Sumatra. The programs stem from the belief that quality education accelerates equal opportunity. The Foundation harnesses the transformative strength of education to realize people's full potential and improve lives.