TSAN 2021: Tanoto Scholars Discuss Leadership and Resilience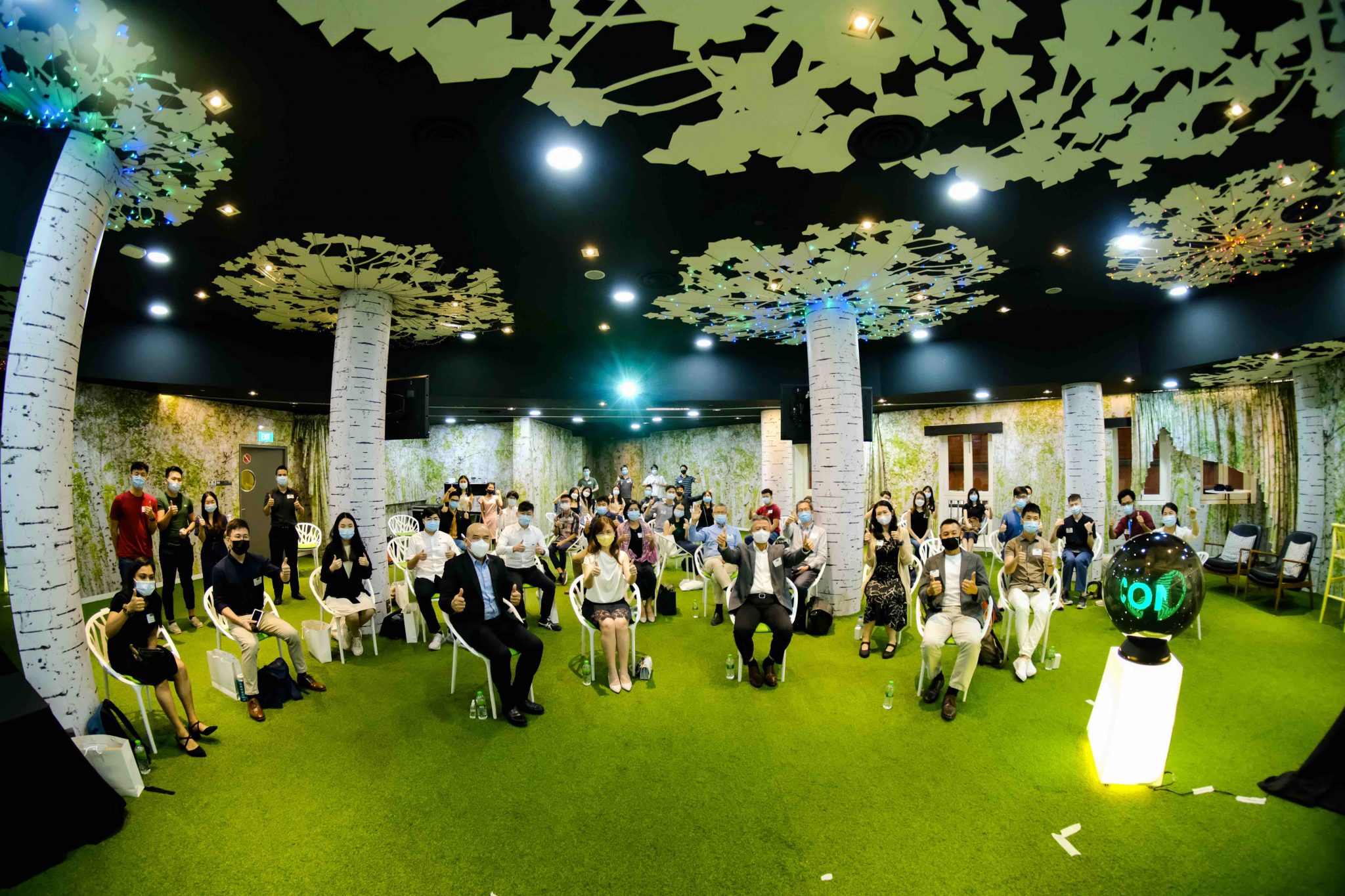 On 16 December 2021, Tanoto Scholars in Singapore gathered for the Tanoto Scholars Annual Networking event with strict health protocol. It is the first offline event since 2019.
Hosted by Tanoto Foundation, an independent family philanthropy organisation founded by Sukanto Tanoto and Tinah Bingei Tanoto in 1981. Fueled by the belief that quality education speeds up equal opportunities, the foundation aims to increase the quality of life through three pillars of focus: improving the learning environment, developing future leaders, as well as supporting research in the medical field.
Several key figures opened TSAN 2021, namely Tin Pei Ling, CEO of Chinese non-profit business and parliament member for MacPherson SMC, along with National Youth Council (NYC) CEO David Chua, NUS School of Medicine representative Yong Loo Lin, as well as representatives from NTU and SMU.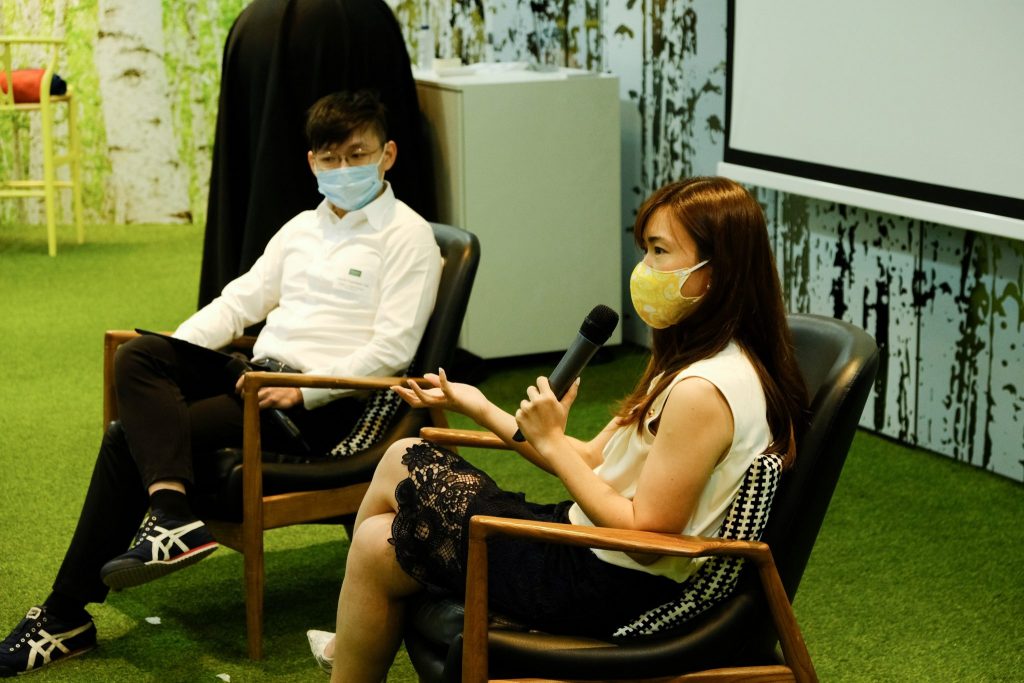 (Ms Tin shares insights on leadership, service, and resilience)
Titled "The Road to Resilience", the event was packed with sharing experiences and Q & A session with Ms. Tin who has experience as a young leader. The event inspires Tanoto Scholars to be tough and resilient.
Tanoto Foundation Executive Advisor Bey Soo Khiang and Tanoto Foundation Global CEO Dr. J. Satrijo Tanudjojo then led the scholarship award ceremony and greeted new Tanoto Scholars joining the Tanoto Scholars Alumni committee.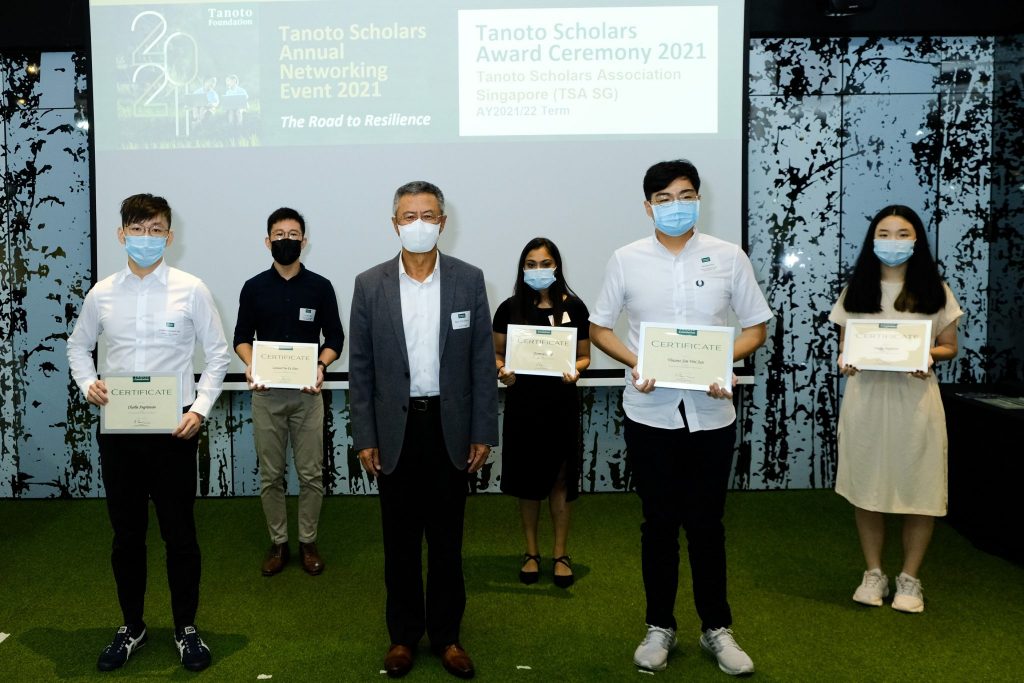 (Mr. Bey Soo Khiang and members of the Tanoto Scholars Association Singapore)
Prior to the event, Dr. Tanudjojo and Mr. Chua in August 2021 met up to discuss building future leaders. Guests and Tanoto Scholars at TSAN 2021 also participated in the launch of BEACON program, a leadership development program from Tanoto Foundation Singapore. Aside from scholarship funds, BEACON or 'Be Engaged and Actively Contribute to The Nation' is also about learning from experience, as well as network and public service.
In addition, Tanoto Foundation partners up with three popular universities in Singapore, NUS, NTU, and SMU, to support and drive the growth of Tanoto Scholars.
Find out more about Leadership Program from Tanoto Foundation here: https://www.tanotofoundation.org/en/future-leaders/