Third Batch of PPE Arrives, Tanoto Foundation Fulfills Commitment to BNPB to Combat Covid-19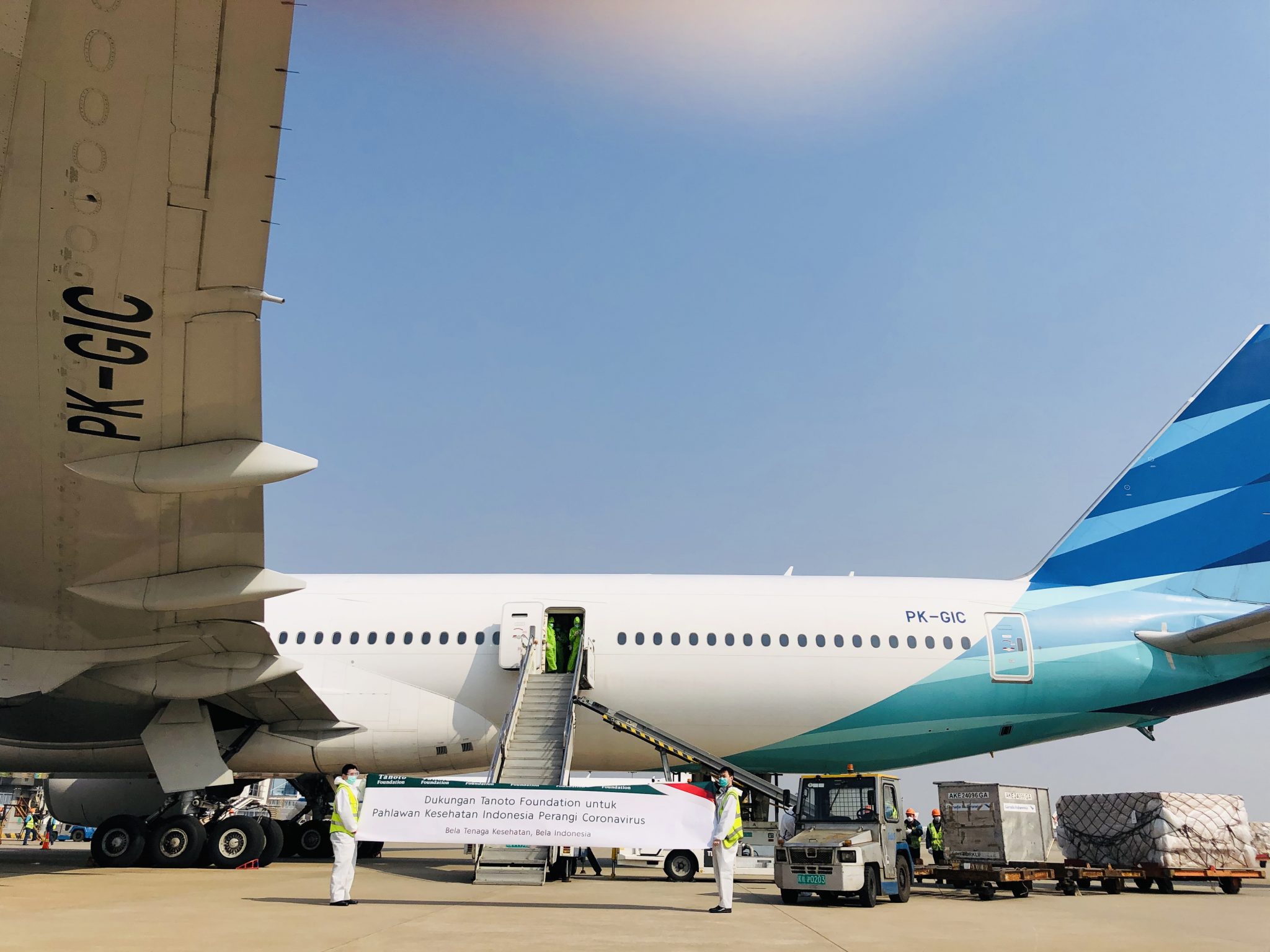 Tanoto Foundation, an independent family philanthropy organisation founded by Sukanto Tanoto and Tinah Bingei Tanoto in 1981, today shipped in the third batch of Personal Protective Equipment (PPE) meant for Indonesia's healthcare professionals combating the Covid-19 pandemic. Weighing over 30 tons and flown in via a Garuda Indonesia Boeing 777-300ER chartered flight, the shipment of surgical masks, protective suits (both ICU and non-ICU grade) safety goggles arrived at Soekarno Hatta International Airport.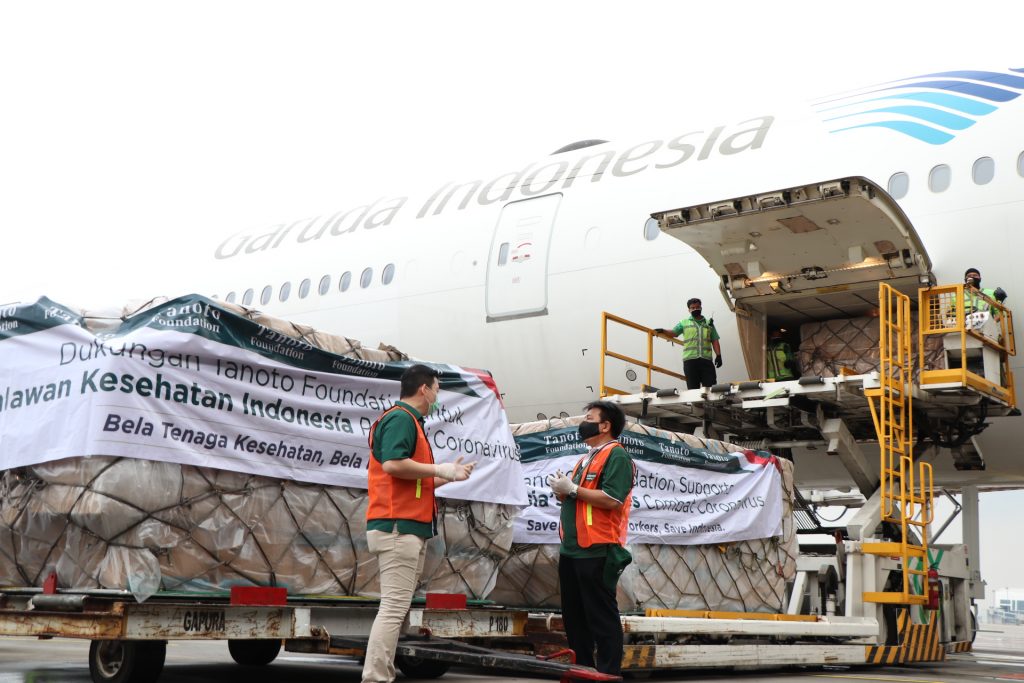 Commitment to BNPB Fulfilled
Monday's newly arrived equipment are part of Tanoto Foundation's donation to the Government of Indonesia, comprising 1 million masks, 1 million gloves, 3,000 goggles and 100,000 protective gowns. With this, Tanoto Foundation has fulfilled its commitment to providing PPE to the National Agency for Disaster Countermeasure (BNPB).
The earlier two batches were brought in by two chartered flights at Halim Perdanakusuma Airport, Jakarta, on Thursday (2/4) and Friday (3/4). With the third batch's arrival, Tanoto Foundation is very close to complete its commitment to BNPB to donate the PPE (protective suits 100%, gloves 100%, goggles 100% and masks 85%). The remaining of the surgical masks will be transported to Jakarta in the coming week.
Read More: Tanoto Foundation Supports Indonesian Government's Effort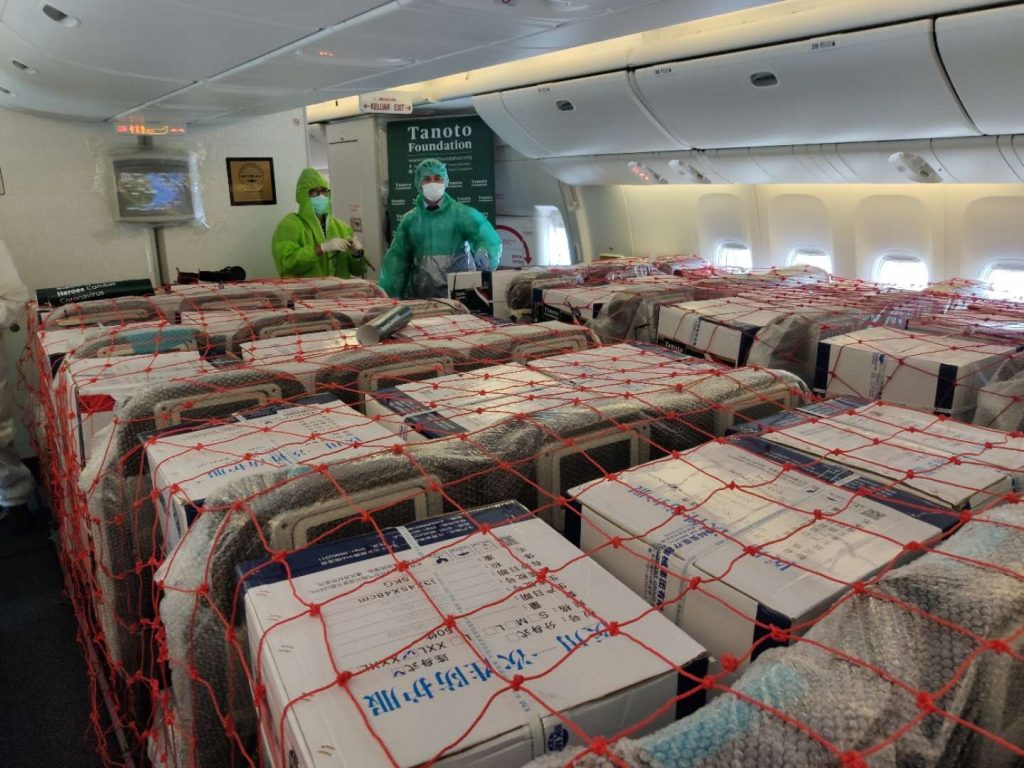 Humanitarian Mission to Collect PPEs in China
To expedite the PPE shipment from China to Indonesia, Tanoto Foundation sent a team of volunteers – comprising employees of Tanoto Foundation and RGE – on three chartered round-trip flights to facilitate the shipment. The team successfully completed their humanitarian mission amidst challenges caused by limited transport and delivery options.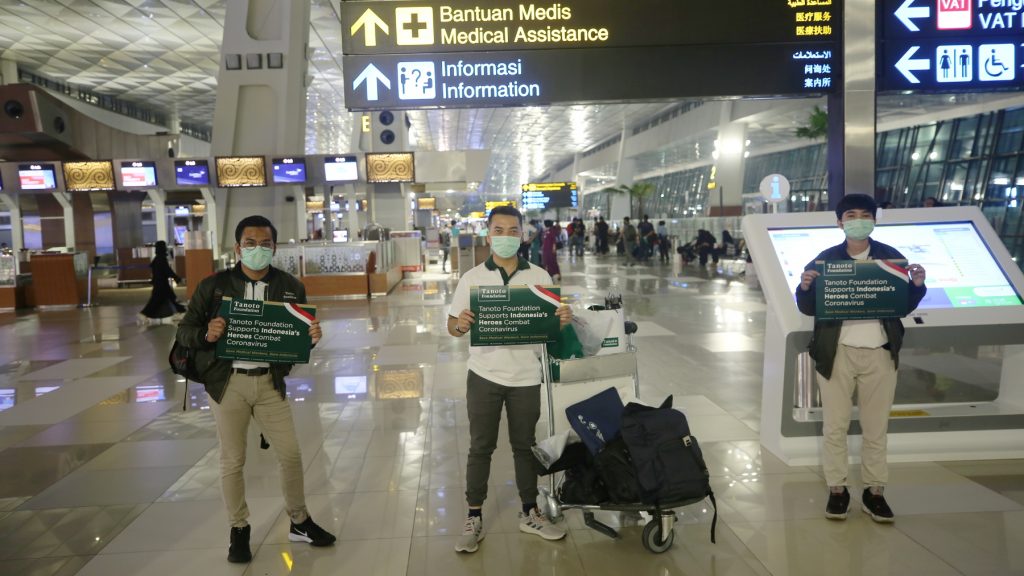 "Through this humanitarian mission, Tanoto Foundation resolved to speed up the shipment process so the PPE can be used by our healthcare professionals as soon as possible. We hope our Indonesian heroes in healthcare will be quickly equipped and supported so they can carry about their work with adequate protection," said Tanoto Foundation's Global CEO Satrijo Tanudjojo.
"We are grateful for the support from officers in BNPB, Ministry of Transportation, Ministry of Law and Human Rights, Customs and Excise, TNI AU, Aviation Security of Halim Perdanakusuma and Soekarno Hatta International Airports, all of whom have worked very hard to help us ensure the flights faced no challenges on their return to Indonesia; they also helped us unload the cargo from the airplane, did disinfection and also ensured the PPE arrived safely in Indonesia."
"We would like to also express our appreciation to the Garuda Indonesia's management and crew for their tremendous support in this humanitarian mission, that has enabled the speedy arrival of the PPE cargo to fight against Covid-19," adds Satrijo.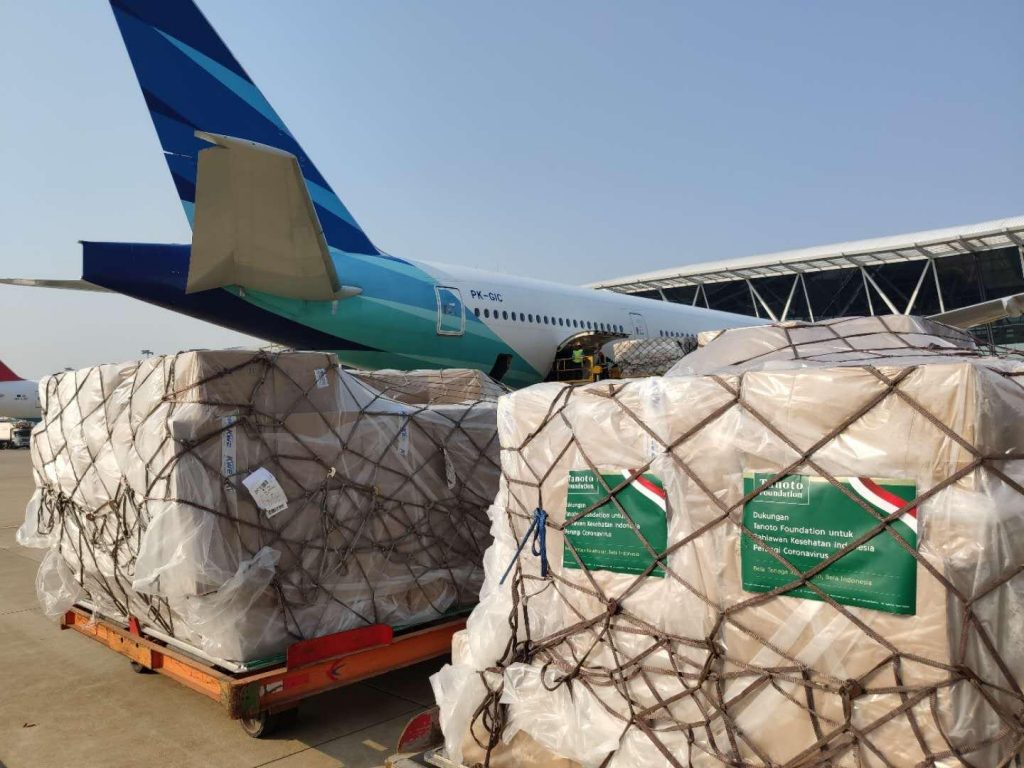 The PPE donations were made possible by collaboration between Tanoto Foundation and RGE, a global group of resource-based manufacturing companies.