TELADAN Supports Development of Resilient and Global-Minded Leaders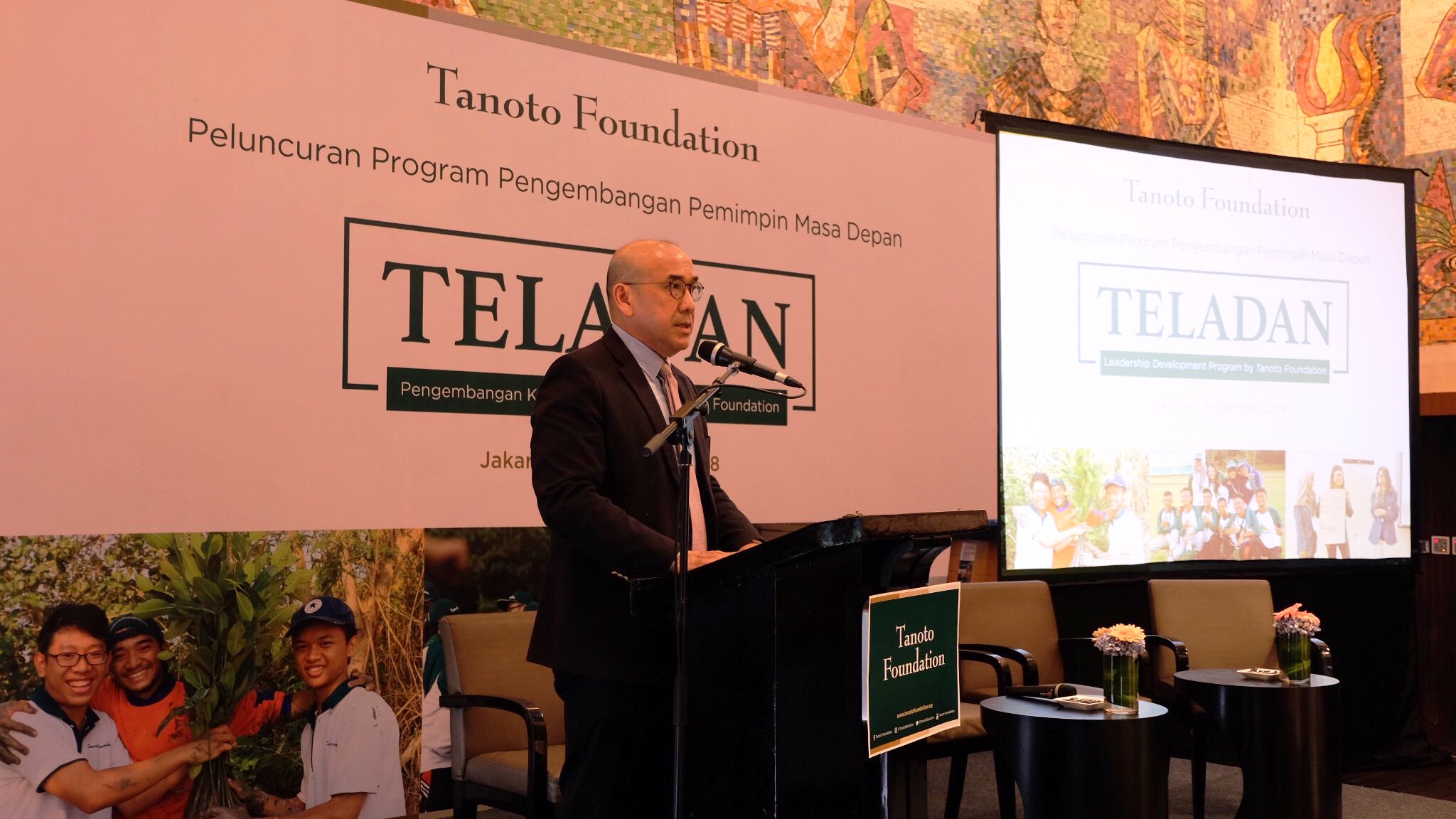 TELADAN, a new leadership development program designed to equip Indonesia's younger generation to become future leaders, was recently launched by Tanoto Foundation on September 6 in Jakarta.
The TELADAN program is unique. Not only does it provide full tuition coverage to program participants as well as personal and career development training, it also fosters international insight among the participants.

Unlike Tanoto Foundation's old leadership development program which focused on university students in their first to third years of university, TELADAN is designed for students in their first year who will receive support from Tanoto Foundation up until graduation or employment.
"The TELADAN program is a form of Tanoto Foundation's commitment to support community leadership development which will lead to positive impact on communities. Through this program, we provide opportunities for students to develop their potential through scholarships and study abroad programs, and we also encourage them to actively carry out social activities," said J. Satrijo Tanudjojo, Global CEO of Tanoto Foundation.
"Participants in the TELADAN program, or Tanoto Scholars, received tiered leadership development training from their first year of university until graduation or when they enter the workforce. With this holistic program, we believe that TELADAN participants will not only become leaders within their communities, but caring, global-minded, and responsible leaders at that," Satrijo added.

TELADAN aims to produce leaders who are also able to face challenges by involving participants in various soft skills training, internships and apprenticeships, community development programs, as well as activities which develop collaboration and networking skills.
The existence of the TELADAN program is expected to be a contribution to the need for future leaders who are responsible and who are able to positively impact their communities. It is also meant to be a development program which fosters leaders who have character and integrity, and who are entrepreneurial, diligent and compassionate towards others.

The program is also expected to address challenges relevant to the education system in Indonesia, including the country's still-low university gross enrolment rate, which was 31.5% in 2017. Tanoto Foundation hopes to help increase access to higher education in Indonesia, with 100 per cent tuition fee coverage and monthly allowance for program participants under TELADAN.
Tanoto Foundation has run a leadership development program for students since 2006, supporting a total of more than 7,100 students in collaboration with 35 university partners across Indonesia throughout the years.