Technical Advisory Group with SEAMEO CECCEP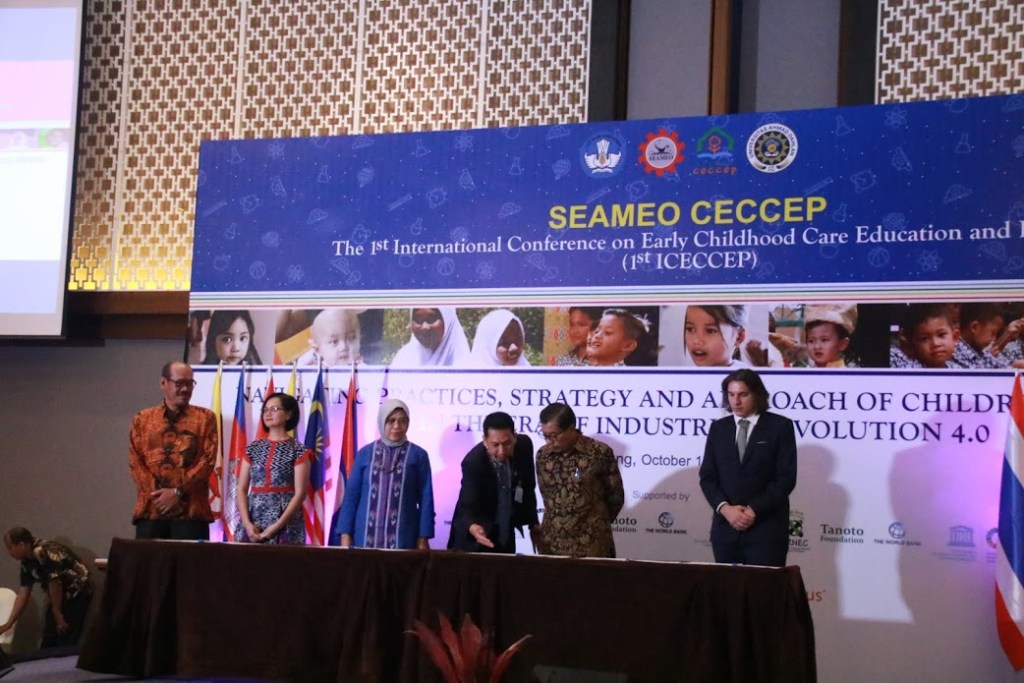 Started on 14 May 2019, Tanoto Foundation has a partnership with Southeast Asian Ministers of Education Regional Centre for Early Childhood Care and Education and Parenting (SEAMEO CECCEP). Through this partnership, Tanoto Foundation will provide contribution of personnel to support the SEAMEO CECCEP Technical Advisory Group. This will contribute to continuous capacity improvement of both organisations and enrich the ECD development in Indonesia and South East Asia.
Meanwhile, EAMEO CECCEP will facilitate Tanoto Foundation in buidling cooperation with university partners of SEAMEO CECCEP across the region for research and development on early childhood care, education and parenting.