Tanoto Scholars Participate in 7th Project Sukacita in Pangkalan Kerinci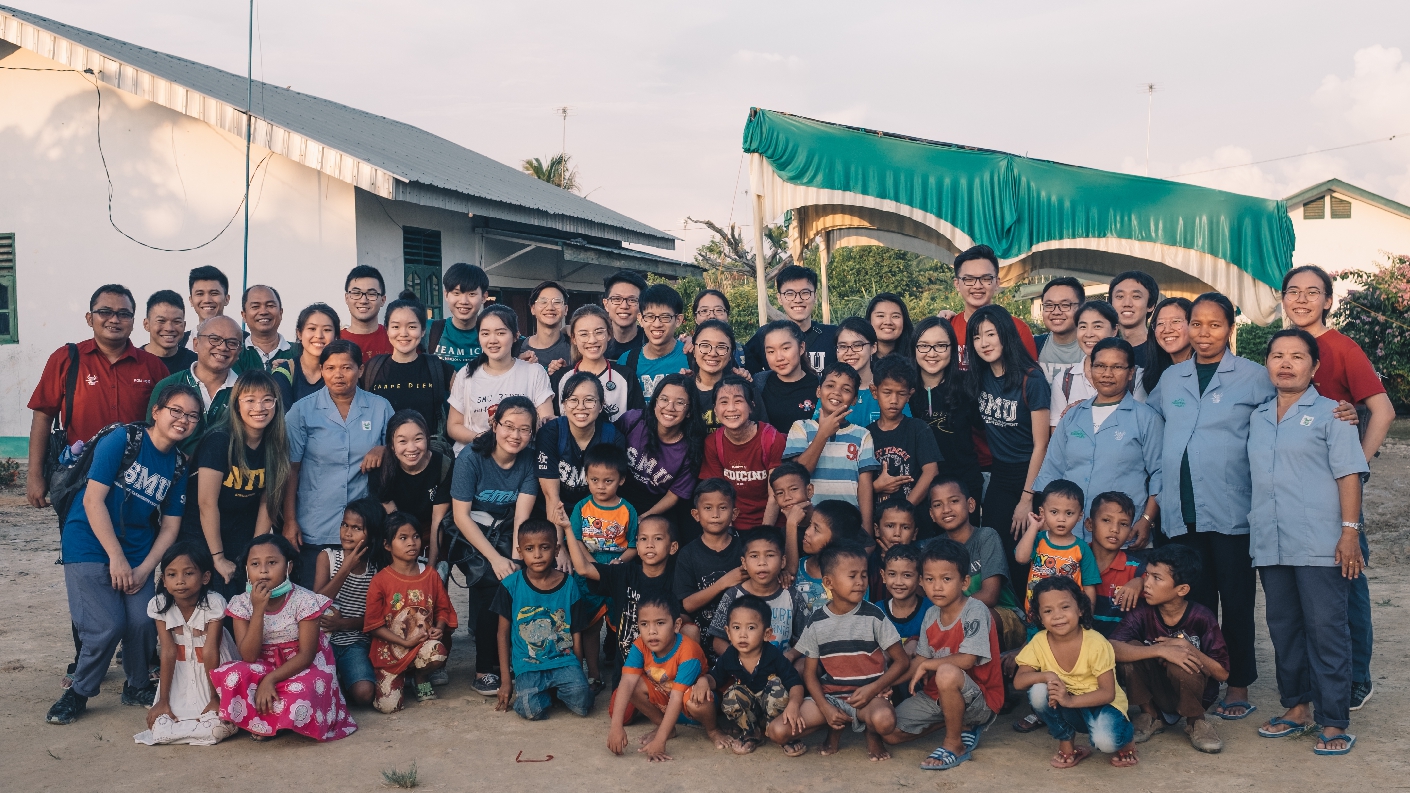 Project Sukacita is an annual volunteering program which sees participants comprising Tanoto Scholars in Singapore going to Pangkalan Kerinci in Riau.
The program, initiated by Tanoto Scholars at the Singapore Management University (SMU), has been running since 2012. In recent years, Tanoto Scholars at National University of Singapore (NUS), and Nanyang Technological University (NTU) have also taken part in the program.
This year, 33 students from the three universities participated in Project Sukacita VII which ran from May 6 to 19. Their activities included visiting schools, where they interacted with children, playing with them and motivating them to learn. They also guided the students on how to lead clean and healthy lifestyles, and there was also a health screening session for the children and their parents.
"I learned so many things from participating in this project! I've never joined a community service project before, so I didn't know what to expect. But it turned out to be an extremely fun, memorable and eye-opening experience overall," said Kelsey Rochili Santoso, Tanoto Scholar from SMU.
"I learned to more considerate and adaptive towards other cultures. Even though I'm Indonesian, I grew up in the capital city where people are more open and diverse. However, this is not the case in less developed areas like Kerinci, so I had to be more conscious of local customs in order not to offend anyone," she added.
Meanwhile, for Chia Yi Mian, Tanoto Scholar from NUS, this year's Project Sukacita was different from those held in previous years, because he had been appointed as Project Co-Head.
"Being part of the Project Sukacita leadership has been a very different experience from the previous year when I participated as a volunteer. Overall, it has been a valuable opportunity that allowed me to see and learn many things. It was also a platform for me to get to know other Tanoto Foundation Scholars, and to witness Tanoto Foundation's work," said Chia.
"I learnt that a good leader is one who walks the talk – one that leads others not just by words, but also by example. It is also very important to remember that a leader should foremost be someone who serves – not just in planning and instruction – but also in execution.
"I witnessed the power a team can have if we work together and understand each other's weaknesses and strengths. It was a very big blessing for my team to be made up of unique individuals who complemented each other and overcame our weaknesses, while bringing our individual strengths to the table for the success of the project," Chia added.
Vincent Wise, a participant from NTU, also gave a positive response about his experience with Project Sukacita 2019.
"It was refreshing and insightful. Being away from the city and getting to interact with children reminded me of how simple life can be. I also got to better understand the living conditions of the people of Kerinici and their health issues," he said.
Vincent also said the project allowed him to learn about teamwork with people of different backgrounds.
"I learned how to communicate with people in a simpler way when needed, as was the case when we organised the health screenings. I also learnt a bit more on how to handle working with children," said Vincent.