Tanoto Scholars improve competency in becoming future leaders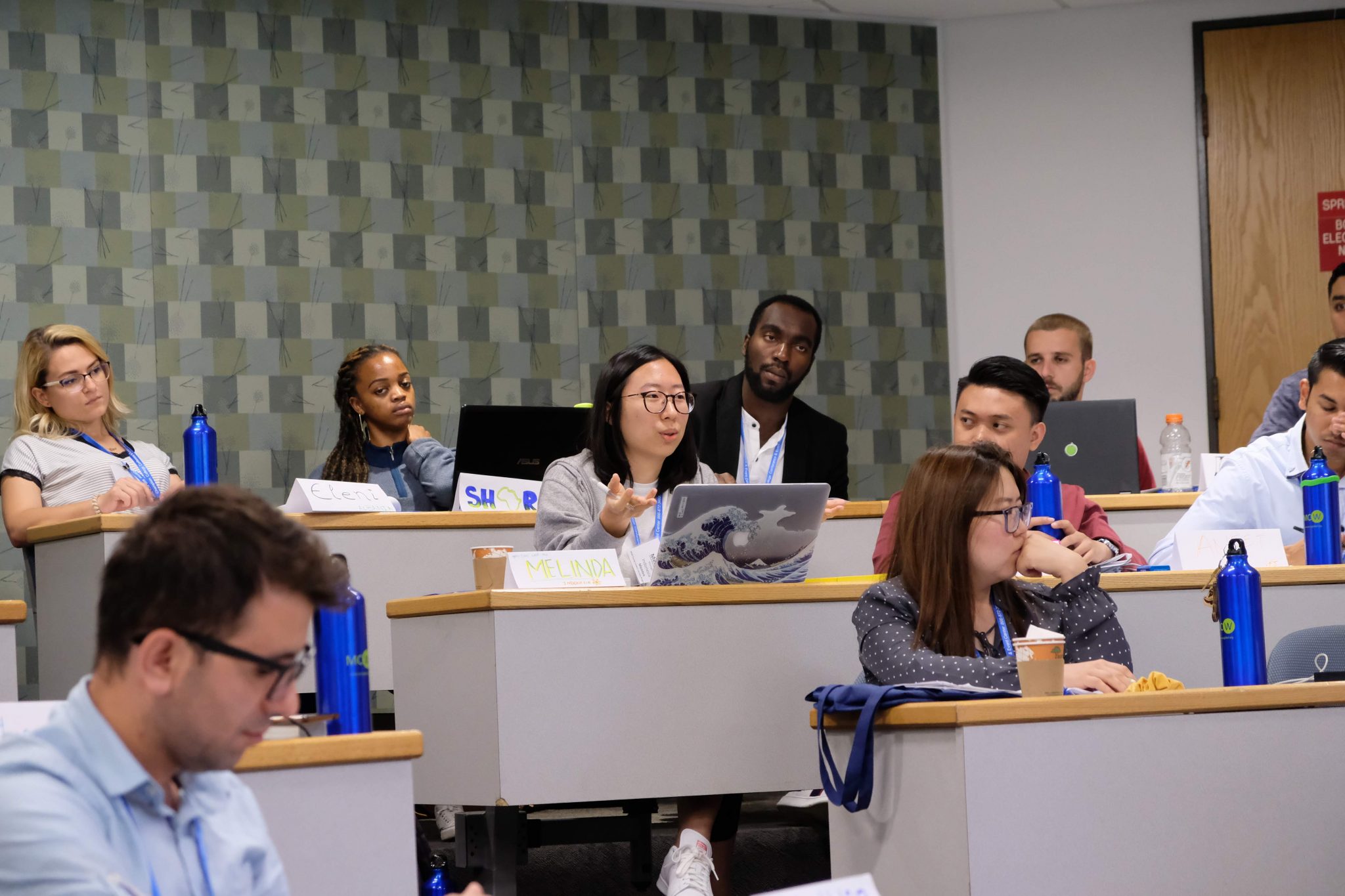 Tanoto Scholars are doing their parts to contribute to a better Indonesia in the future, by not only improving their knowledge and skills through Tanoto Foundation, but also through international leadership programs.
Melinda Mastan, Tanoto Scholar from the University of Indonesia, joined the Young Leaders Access (YLA) program in New York from July 23 to August 1, 2019. At the event, Melinda learned about social project management.
"I am fortunate to be a participant of Tanoto Foundation's TELADAN program because I get to participate in many beneficial activities, such as attending leadership workshops and running social projects with other Tanoto Scholars. More recently, I had Tanoto Foundation's support to attend the YLA program."

Melinda.
To be selected as an YLA 2019 participant, Melinda – who majors in Nutrition Science – first had to submit an essay about the stunting issue in Indonesia and the steps which can be taken to reduce it.
Next, Melinda had to take on a field survey challenge, which involved conducting research on people who are potentially affected by stunting. When she interviewed kindergarten teachers and parents in the Pademangan area of North Jakarta, she found that many of them did not fully understand the issue of stunting and its negative impact on children's development.
In the final stage, Melinda had to present her survey findings via video conference. After going through three stages of selection, she was finally selected as one of the YLA participants along with 28 other people from 20 countries.
"This workshop not only improved my leadership skills, but I also learned a lot of about project management. I was also able to network with participants from other countries," she said.
SMU Global Summer Programme
Besides Melinda, six other Tanoto Scholars also had the opportunity to attend the Singapore Management University (SMU) Global Summer Programme in Singapore from July 3 to 26, 2019.
The SMU Global Summer Programme is a student exchange programme organised by SMU in collaboration with 200 educational institutions around the world.
Below are the testimonials from the Tanoto Scholars:
Leon Vin, Bandung Institute of Technology
During this programme, I gained new knowledge beyond my area of study as I learned about management and economics, and its relevance in Singapore.  I was also happy to meet many great people from various countries.
Dufeldip Kaur, North Sumatra University
I wanted to take the opportunity to expand my global network, as 200 participants from 31 countries participated in this programme. Besides that, I also hoped to further develop myself. One of the most memorable moments was when we met Dr. Kevin Cheong, one of Singapore's leading tourism experts. I gained a lot of insight into how Singapore has been developing tourism to attract foreign tourists.
Muktabar, Gadjah Mada University
The Global Summer Programme was a very interesting event, which got us to think about the latest problems that the world is facing. The visit to the Urban Redevelopment Authority was very memorable as I saw how it has created a very detailed and sustainable development plan for Singapore. This program also inspired me to pursue further studies overseas as well as to work abroad.
Sanchia Amaral, Bandung Institute of Technology
This programme provided me very valuable lessons. First, I came to understand Singapore's multicultural society. Secondly, I was able to visit the Google office, where we were had to answer the question "Why am I extraordinary". From this simple activity, I was able to better understand my own potential. I now understand that every person has the potential to become extraordinary.
Samuel Herin, Hasanuddin University
I thought the programme was very beneficial, especially when I met a person who works at a unicorn startup company and was able to gain new insights, namely that critical thinking and problem solving are skills that are essential for Industry 4.0. I am now focused on honing these skills in being ready to face this latest industrial revolution.
Hanabeni Desta, Gadjah Mada University
This event was very fun and allowed me to improve my English skills. The most memorable activity for me was when took the 'Legal Environment of Business' class which is in line with my law major. During this class, we were taught by a professor who encouraged interactivity and teamwork through group projects.