Tanoto Scholars Gain Leadership Skills at Micro Project Management Training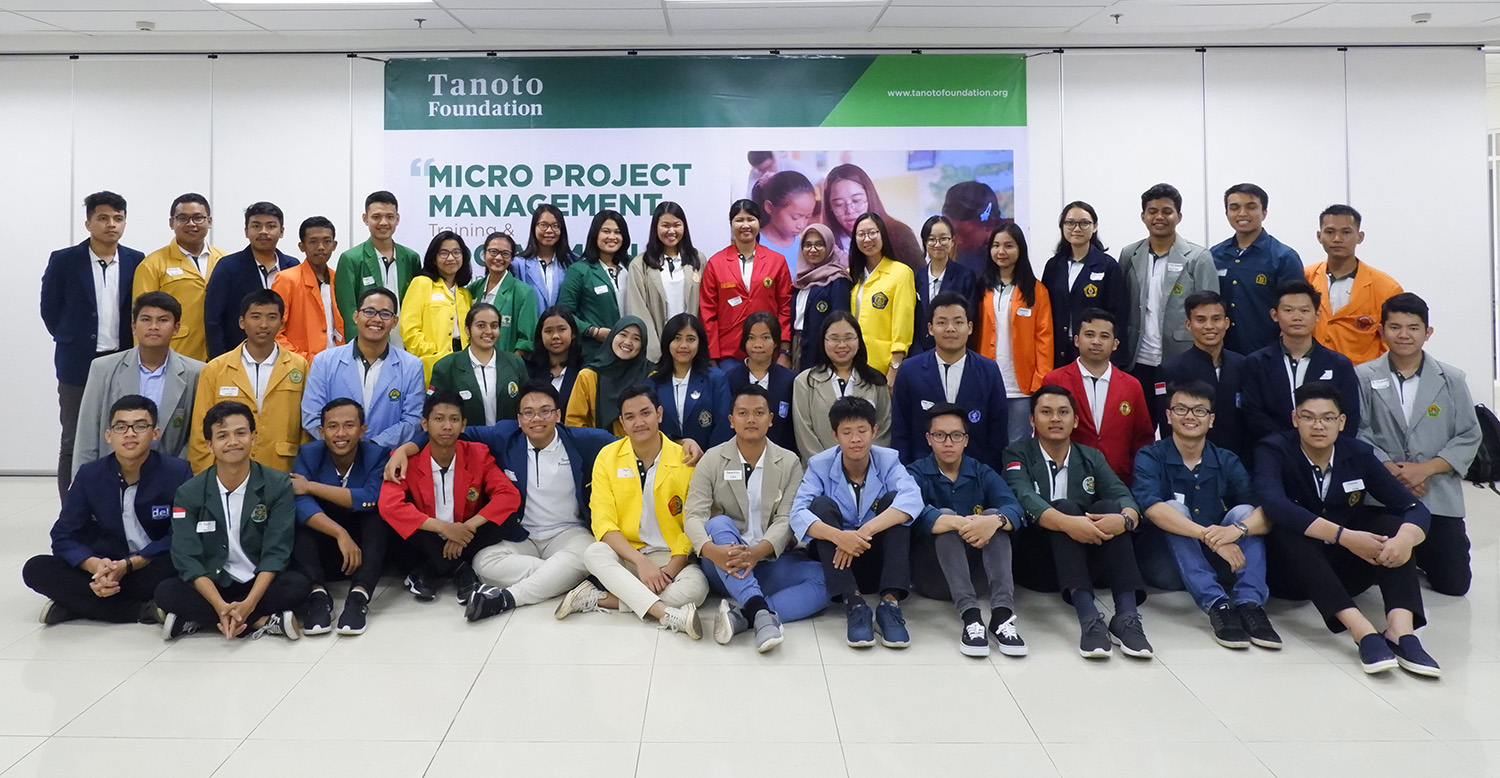 Tanoto Foundation recently held a Micro Project Management and Social Media Training event for 45 Tanoto Scholars on January 18 to 21, 2019.
The training, which took place at the University of Indonesia in Jakarta, saw the attendance of 45 Tanoto Scholars from 15 different Tanoto Scholars Associations (TSA), who are also part of the TELADAN Program.
TELADAN is a Tanoto Foundation's leadership development program, which is designed to equip Indonesia's younger generation with soft skills to become future leaders.
Over the four days, the participants gained knowledge on how to design, run, monitor and evaluate a small-scale project.
"The participants learned how to plan the various phases of a project and to think systematically.
"Hopefully, the projects run by these Tanoto Scholars in the future can help provide solutions to the community," said Tutuk Utomo Nurady, one of the trainers at the session.
Trainers for the session came from Perspektik Consulting, a management training company based in Jakarta.
During the session, Tanoto Scholars received a combination of theoretical and practical training, as they were taught how to develop a good proposal and to correctly carry it out after. They were also taught how to anticipate and identify problems which may arise while running the project.
"I gained new knowledge while participating in the micro project training. I learned how to prepare a proposal with more focus on the goal, and to implement the proper steps throughout the process. Besides that, I also learned how to prepare the right budget for a proposal," said Bismo Waraki, a Tanoto Scholar from Bogor Agricultural Institute in West Java.
As part of the training, the participants were asked to form groups and to devise micro project proposals, which they then had to present to the trainers and the other participants. These were evaluated by the trainers, who provided feedback on how the projects could be better run.
"Before this, we created proposals carelessly and did not pay attention to the proper steps. So there would not be a program focus, and we weren't clear how to achieve its objective. With this training, we now know how to devise a priority scale for running a program well," said Friski Sembiring from Andalas University, West Sumatra.
In addition to learning about how to run a micro project, the Tanoto Scholars also received training in writing, social media, photography and videography.
This skills training is not only expected to help the students while they are still at university, but also after they graduate and in their future workplaces.