Tanoto Scholars Alumni Improves Welfare of Indonesian Farmers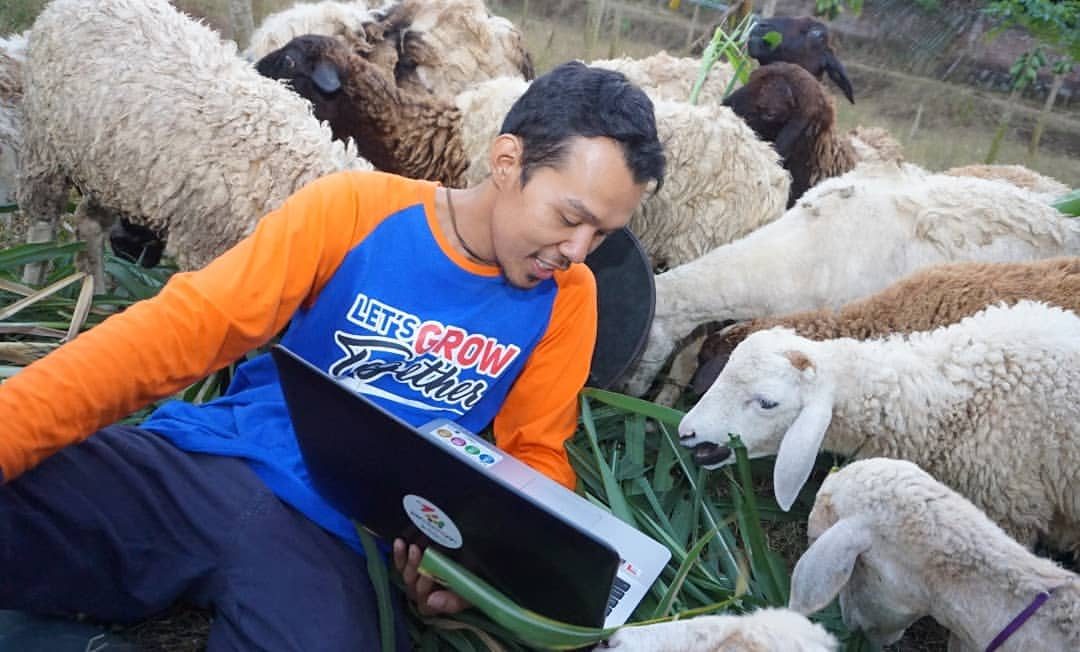 As the best graduate in his batch, Agis could easily have had the opportunity to join a State-Owned Enterprise (BUMN) and enjoy a stable and prosperous career, as soon as he finished school.
However, Agis chose the unconventional path of not joining a BUMN. Instead, he went back to his village, Waringin Kurung Village in Serang Regency, Banten in Indonesia, to try and make a change by empowering his local community.
A Tanoto Scholar alumnus, Agis was motivated by Sukanto Tanoto and Tinah Bingei Tanoto, the founders of Tanoto Foundation, who have always encouraged students to never give up without a fight.
This stuck with Agis, especially when he developed Jawara Farm, his community-based agro-industry business, in his hometown in 2014.
"When I went back home, I was concerned about the farmers in the area who were not having prosperous lives, even though they had very good agricultural potential.
"This was the reason for me to establish Jawara Farm," said Agis, who majored in Social Development and Welfare at Gadjah Mada University.
Agis was determined to promote the concept that farmers can live in prosperity by earning daily, weekly and monthly incomes – very different from the traditional concept that farmers would only usually be able to earn an income every three to four months during a harvest period.
Agis showed the farmers that there were alternatives to earning income, without having to rely solely on paddy harvests every few months. They could raise goats that can produce milk every day, or grow vegetables which can be harvested within one to two weeks, instead of having to wait for months.
As this has changed people's perceptions of agriculture in the village, interest in the agriculture and livestock industry has grown, especially among the younger population.
Agis teaches agricultural management to these young people, emphasising that the ability to cultivate produce, as well as the ability to sell it, is integral for any farmer.
Besides increasing the farmers' earning potential in his village, Agis has gone on to achieve international success. He regularly holds agricultural cultivation and management training sessions both in person and online, which are attended by participants from Indonesia and beyond, including from South Korea, Japan and Malaysia. Some of the participants have even personally visited Jawara Farm.
According to Agis, one of the keys to success in expanding his business has been a strong network, especially the Tanoto Scholars network. He often meets former Tanoto Scholars while conducting agricultural training.
Agis says he feels fortunate to be part of such a wide network of talent who have the ability to lead, as well as a penchant to care for others, in line with the message constantly conveyed by the Tanoto family to always pay it forward.