Tanoto Scholar Attends International Conference in Taiwan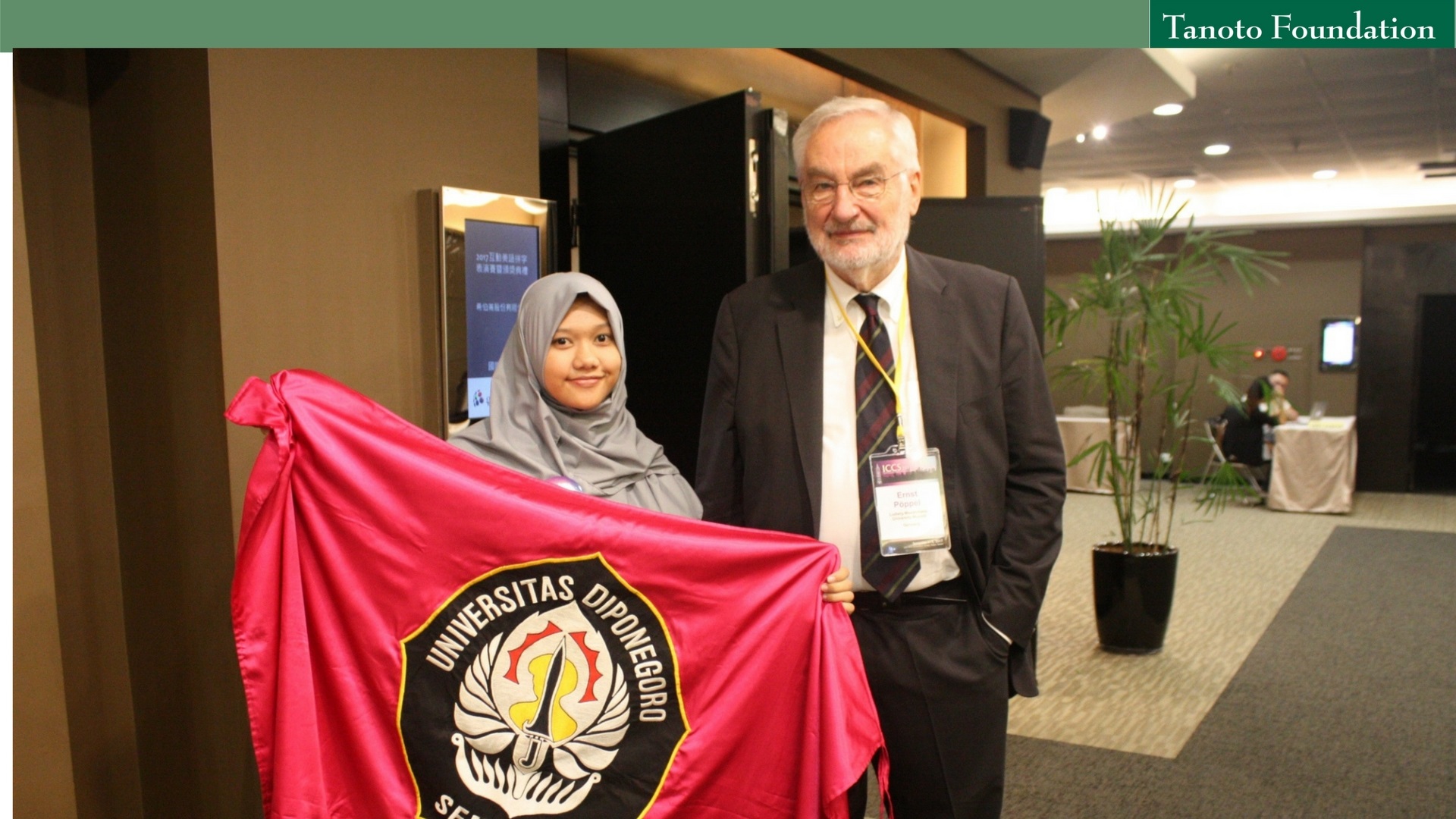 Rosta Rosalia, the Tanoto Foundation scholarship recipient from Diponegoro University in Semarang of Indonesia, should be proud.
Together with her colleague, Rosta had the opportunity to attend the 11th International Conference on Cognitive Science (ICCS) held at the GIS National Taiwan University Convention Center in Taipei from September 1 to 3 last year.
The ICCS is an international event which brings together researchers of both academic and industry backgrounds in various cognitive disciplines including anthropology, artificial intelligence, education, linguistics, neuroscience, philosophy and psychology.
The meeting of the researchers from various countries is meant to facilitate discussions about the latest research and developments within the fields.
Rosta, who is a psychology student at Diponegoro University, attended the conference with support from Tanoto Foundation. Along with her colleague, Rosta presented the results of her research paper titled 'Social Intelligence in a Neuropsychological Context'.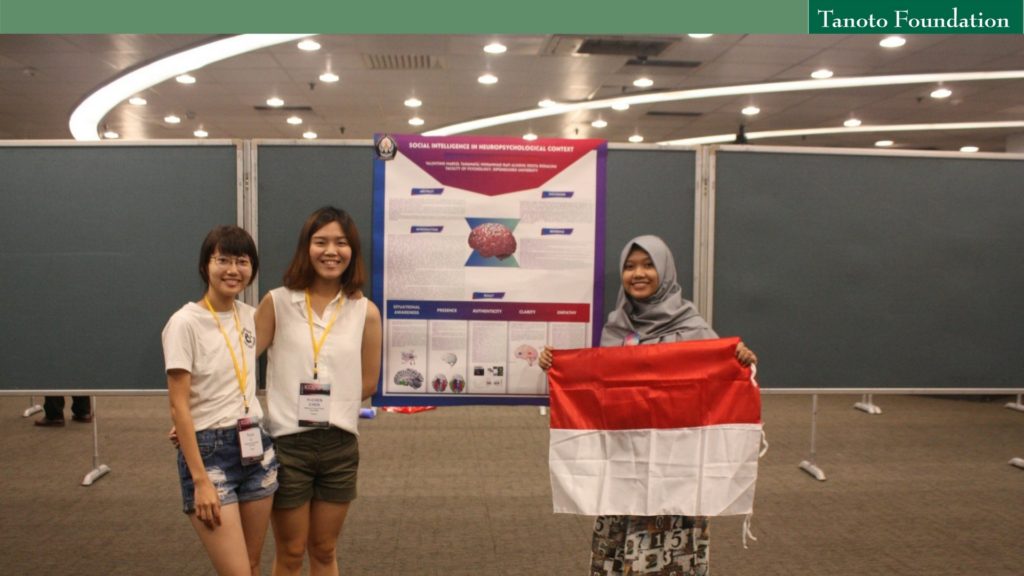 Her paper discusses five important components which can be considered in the assessment and intervention of a person's social intelligence when viewed neuropsychologically, namely situational awareness, presence, authenticity, clarity, and empathy.
"It's great to be able to give a presentation in front of neuroscience professionals. In fact, almost all of those present have received doctoral degrees and professorships – while we are still students," Rosta said.
Throughout the three-day event, dozens of research posters were presented by participants from all over the world. Rosta was scheduled to present on the final day of the ICCS.
Being one out of two of the sole Southeast Asian representatives (the other participant being from Malaysia) was a mental test for Rosta, who hails from Sidoarjo Regency in East Java of Indonesia.
"Of course I was nervous. This was my first experience going abroad for a conference. I faced many concerns, including academic and language abilities, as well as cost," Rosta recalled.
"But I had made up my mind and was determined to appear in the ICCS. Courage was crucial to me, and we are also grateful to Tanoto Foundation for supporting us," she added.
Besides presentations from researchers, the conference also comprised of classes which could be attended freely by participants, based on each individual's interests.
Various classes about cognitive problems were held, which saw experts speaking on the topic from different perspectives. There were also public lectures by keynote speakers, including Patricia Churchland from the University of California; Stanislas Dehaene of the CEA Cognitive Neuroimaging Unit in France; Chih-Jen Lin from National Taiwan University; and Ernst Poppel from the University of Munich.
"This international event not only added to my academic knowledge but also provided me with the experience of flying to another country and networking with researchers from all over the world," Rosta concluded.