Tanoto Scholar Alumnus Achieves Dream of Working Overseas at World-class Company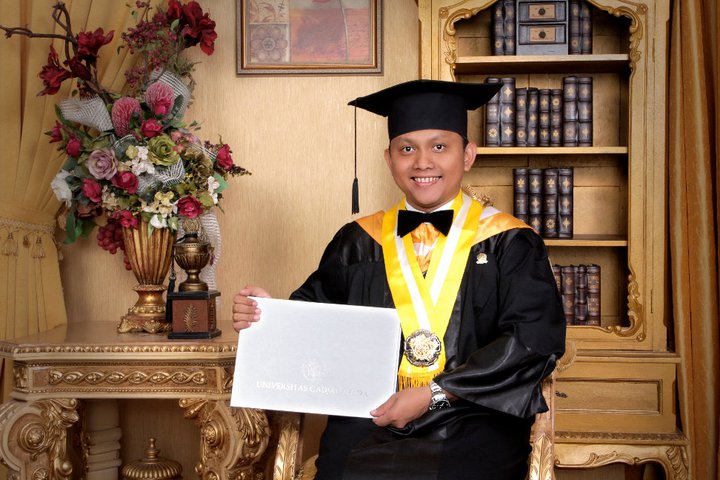 Being employed internationally and recognized as global talent, particularly at a reputable organization, is a dream for plenty. Growing up, Desi Setyawan, a former Tanoto Scholar, was no different in also harbouring this dream.
The Indonesian native has since then succeeded in achieving it. Desi's continuous determination to work overseas has led him to land an executive position at a giant oil and gas company based in Brunei Darussalam, where he still works.
Desi's passion for engineering was cultivated when he was a student of the Civil Engineering Department at the Sultan Agung Islamic University at Semarang. After graduating, he worked as an engineer at various construction companies in Indonesia.

However, Desi felt a longing to grow and develop his career further. In 2010, he decided to take up a Master of Business Administration at Gadjah Mada University in Yogyakarta. Desi applied for and successfully received a Tanoto Foundation scholarship during this time.
Armed with his new postgraduate qualification alongside his engineering work experience and strategic management skills, Desi then became confident in competing with other professionals from abroad.
He soon landed his first overseas job at a company in Oman which provides oil and gas distribution services throughout the country. During his one year at the company, Desi handled several projects related to various countries in Asia.
In 2012, Desi returned to Indonesia to work for a foreign oil and gas company, before finally joining a large company in Brunei in 2014.
"I admit that entering the global workforce was a tough challenge. The first challenge is language differences, with the second being cultural differences. The third challenge is the differing best practices when it comes to job technicalities.
"Every time we enter a new country, we will of course face these three challenges, and each country is unique," Desi pointed out.
To face the challenges, Desi shared that it is important to envision one's desired future in the next five or ten years.With that vision, we can then break it down into achievable short, medium and long-term targets, he said.
"We must also be aware of our weaknesses and our strengths. We must be honest to ourselves. If we have something good, keep it. If we're lacking something, then it's a golden opportunity to improve in that aspect," said Desi.
In order to work globally, Desi added, one should also try to maximize his or her expertise in a specific field.
"Logically, a country will only employ someone if they have no or few experts in a particular field. So we must have specific technical skills, at the very least," he said.
Another advantageous skill would be leadership, a skill which is vital when it comes to handling a team.
Tanoto Foundation has always strongly emphasized the significance and development of leadership skills when running its activities and programs, in line with the leadership values shown by its founders Sukanto Tanoto and Tinah Bingei Tanoto.
Tanoto Scholars, in particular, receive leadership skills training during their tenure as scholarship recipients.