Tanoto Foundation's Training Helped Me in Qatar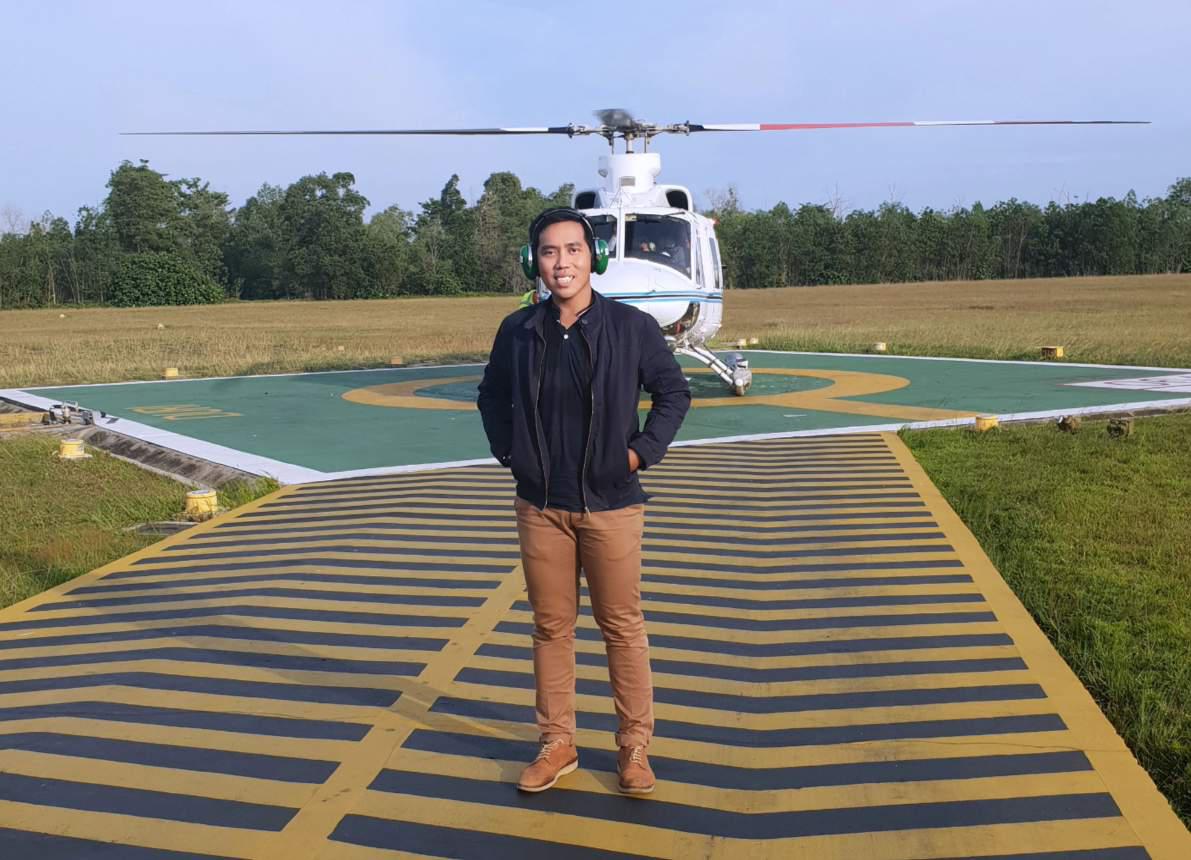 Life is full of opportunities and it is up to us to make use of them. One of the greatest opportunities I have ever encountered is my job now as a Well Site Manager at Chevron Pacific Indonesia.
I am happy because the job is one which I've really wanted since my university days. The job is a match with what I studied, which is Petroleum Engineering, at the Bandung Institute of Technology (ITB).
But, what I have achieved now would not have been possible without the insights and skills that I gained from my days as a Tanoto Scholar.
I studied at ITB from 2006 to 2010, and received the Tanoto Foundation scholarship in 2008.
In 2009, during my second last year of university, I took part in the International Petroleum Technology Conference (IPTC) in Doha, Qatar.
I was the only student who represented Indonesia at this international event, and I was really nervous about having to present at the conference. Imagine my surprise when I achieved third place in the 'Best Presentation' category, which included participants from various countries!
Luckily, at that point, I had already received training in public speaking from Tanoto Foundation, as part of my scholarship.
Tanoto Foundation had previously held a training session for scholars at my university campus which aimed to strengthen our presentation skills. At the session, we learned that good presentations should have excellent material and be well-timed.
But these lessons did not only help when I presented at the IPTC in Qatar, as I took them with me even as I entered the working world.
The ability to communicate well is a very useful skill in the working world, especially when you work in a multinational company with colleagues from various countries.
When I first started my job, I did face problems communicating with my overseas colleagues – especially during phone calls or conference calls which are sometimes not as clear as face-to-face communication.
But I was able to overcome them eventually, thanks to the lessons I gained through attending Tanoto Foundation's training, including how to convey ideas in a more direct way.
I feel glad that the hard and soft skills I've learned from being a Tanoto Scholar have led to opportunities for me to visit other countries during my professional life.
An especially memorable moment is when I was sent to Houston in the United States for training. It was there where I was given the chance to gain a better understanding of the petroleum industry.
My dream now is to improve my skills and knowledge even more, and eventually be able to call myself a well control expert.
Written by Eka Pardomuan
Former Tanoto Scholar and graduate of Bandung Institute of Technology (ITB)