Tanoto Foundation's Pelita Guru Mandiri Fosters Teachers' Creativity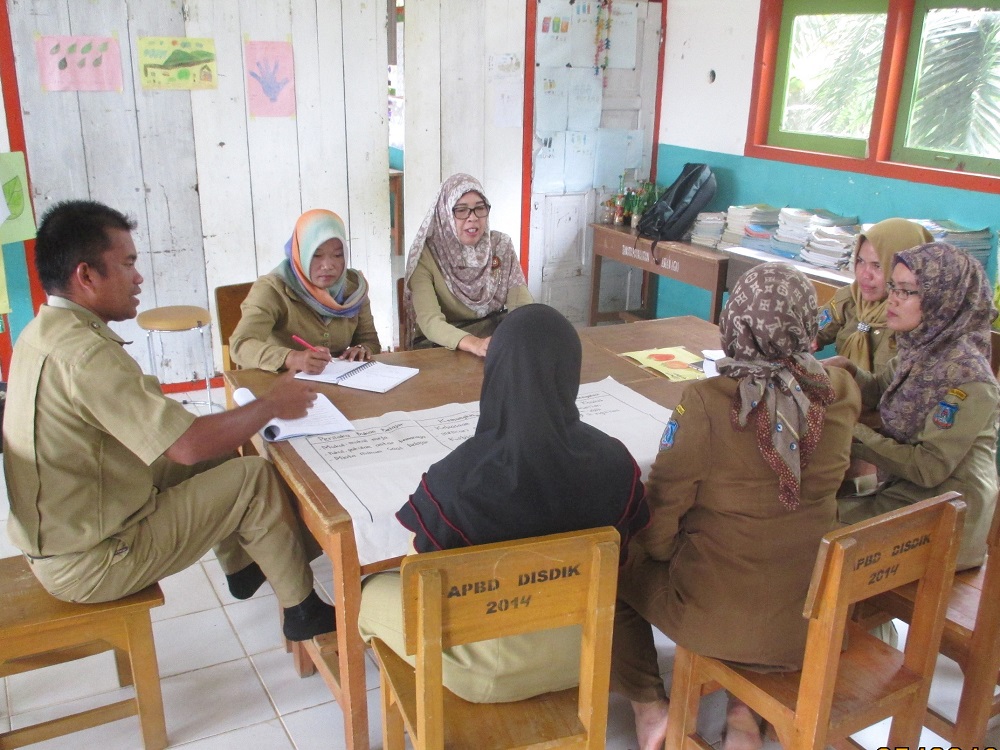 The Tanoto Foundation Teacher Training Program (Pelita Guru Mandiri) has changed Agus Wagio's views on being a teacher.
Agus, who is a teacher at SDN 180/V – a state elementary school in Lampisi, Renah Mendaluh sub-district in Indonesia's Jambi province – joined the teacher training program in 2012.
Before joining the program, Agus fulfilled his responsibilities merely by teaching. Following his participation in Pelita Guru Mandiri, Agus has come to the realization that teachers not only have to be more creative when it comes to teaching, they also have to do more than just teach.
Agus explained that one creative way which makes it easier for his students to understand math is through a game called "Dakota", which is a traditional Mancala game.
By using Dakota as a teaching method in class, Agus' students are not only able to grasp and understand his lessons about the greatest common factor and least common multiple, the students also have fun while learning about them.
Agus' creativity in teaching has been acknowledged by his students, as well as by his fellow teachers.
In fact, Agus has been entrusted to lead the Teacher Working Group at their school. As the group leader, Agus has to create work plans to improve teacher creativity.
Agus has so far introduced a Lesson Study Program to teachers at the school, based on a 'Plan, Do, See' concept he learnt from Tanoto Foundation and the Pelita Guru Mandiri Program.
Agus hopes that the knowledge he has acquired from Tanoto Foundation will benefit not just him, but rather all the teachers in his village.
Pelita Guru Mandiri aims to improve teachers' capacities and competencies, including the ability to carry out fun and effective learning activities for students. Tanoto Foundation has been running the Pelita Guru Mandiri program since 2010, and has trained over 8,000 educators in Indonesia to date.
Written by Jazuli, Tanoto Foundation Jambi