Tanoto Foundation's Impact on Education and Communities Highlighted at Forbes Asia Forum 2018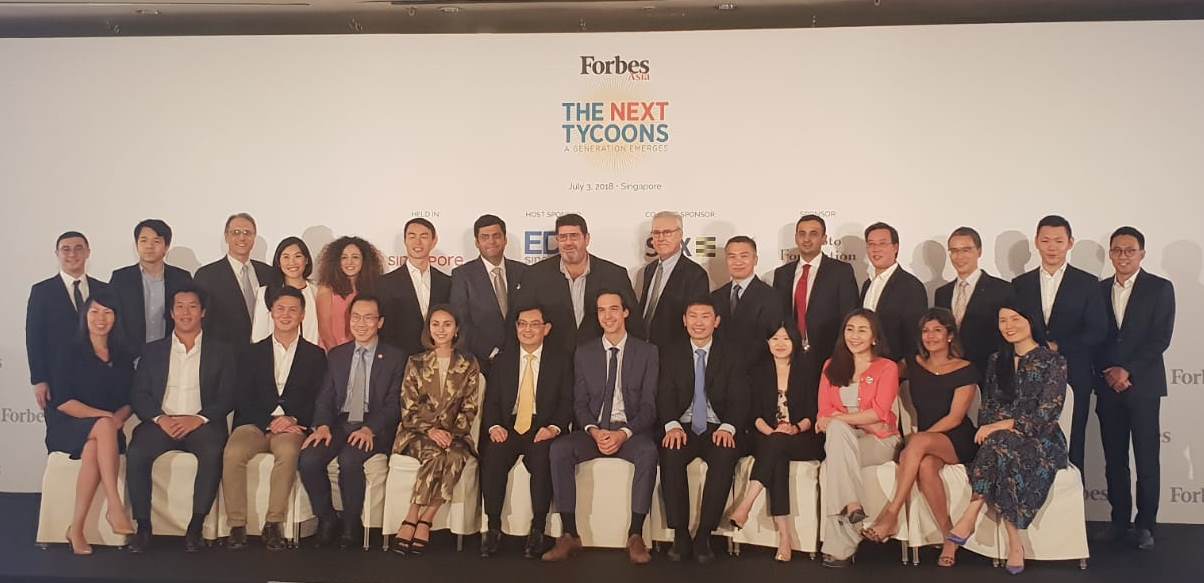 Anderson Tanoto, member of the Board of Trustees of Tanoto Foundation, recently attended the 5th Forbes Asia Forum held on July 3, 2018 in Singapore, where he emphasized that philanthropic organizations should have larger impacts on communities.
The 5th Forbes Asia Forum, which carried the theme "The Next Tycoons", brought together some of the brightest business leaders of the next generation to examine key opportunities and challenges relating to their family businesses.
"We are bringing Tanoto Foundation to the next level with a strategy revamp that involves more professional management, data-driven approaches, and improved collaboration.
"In collaboration, for example, we have been working with Asia Philanthropy Circle to create a landscape study on educational challenges and opportunities in Indonesia," said Anderson.
Founded by Sukanto Tanoto and Tinah Bingei Tanoto, Tanoto Foundation is transforming from being a family philanthropy organization into a world class organization which focuses on the impact of its programs.
"We are hiring the best talent to bring in the best global practices, be clear about what metrics to measure, hold recipients accountable, and transform mind-sets to define success as making a larger impact in improving lives," Anderson continued.
As part of its transformation, Tanoto Foundation openly collaborates with various parties at present, including other philanthropic institutions, international organizations, and governments.
"The more people that are involved and the more we engage with each other, the better," Anderson maintained.
Tanoto Foundation's strategy revamp involves harnessing the transformative power of education to improve lives, by way of a 'life-cycle approach' which is in line with three key pillars.
This comprises facilitating early childhood education and development (ECED), improving basic education for primary and junior secondary students by focusing on enhancing teacher quality and implementing leadership development programs for university undergraduates who have financial difficulties.