Tanoto Foundation's e-PINTAR Recognised at Gatra Innovation Awards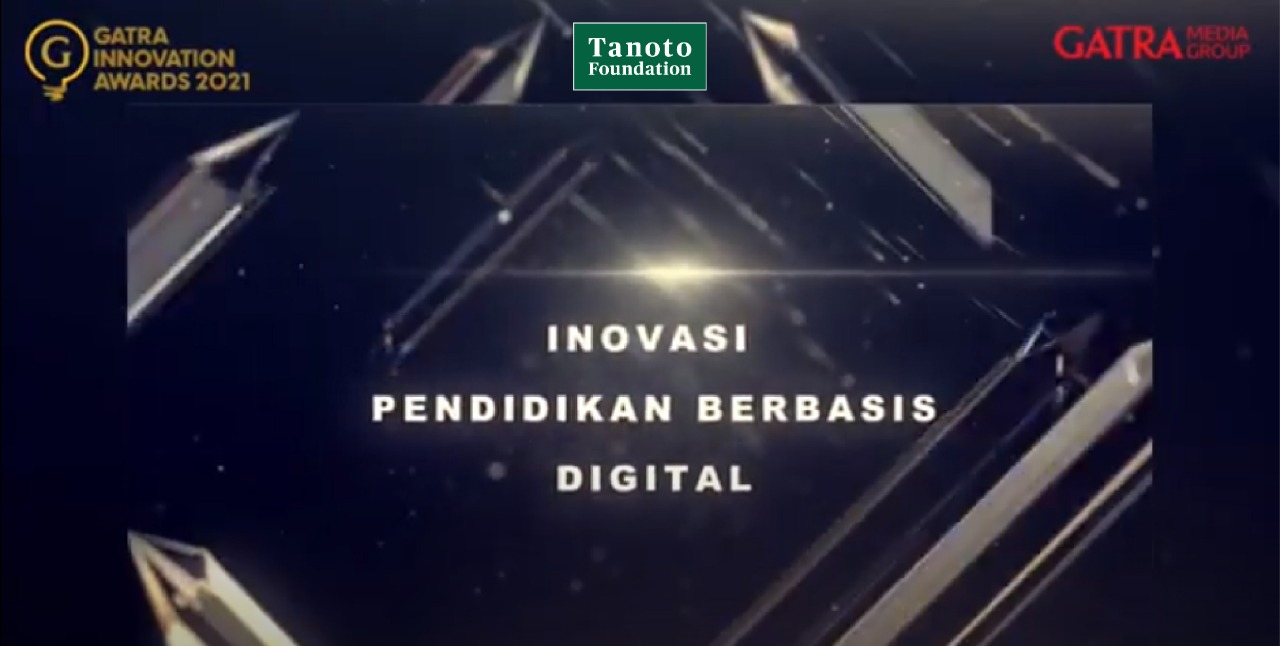 Tanoto Foundation won the Digital-Based Innovation in Education award for our PINTAR program at the 2021 Gatra Innovation Awards.
Held virtually on April 30, the awards recognised those who introduced innovative ways that contributed to society amid the COVID-19 pandemic. It included four categories: banking services; ministry and state institution services; corporate social responsibility of state-owned enterprises; and foundation and corporate breakthroughs. Tanoto Foundation was included in the latter category.
"On behalf of Tanoto Foundation, allow me to thank Gatra Innovation Awards for the recognition," said Margaretha Ari Widowati, Director of PINTAR, upon receiving the award.
PINTAR program aims to enhance basic education in Indonesia by improving teaching quality and school leadership. The foundation works with partner schools in 25 districts in five provinces to create local and regional centres of excellence. It also partners with the government, teacher training institutes and associations to spread best practices.
Its digital learning management system, called e-PINTAR, is open to all Indonesian teachers. Participants can train independently or with facilitators to develop active learning methods. 
e-PINTAR was created to train teachers in hard-to-reach places as well as to serve as an alternative learning source. The program was launched amid the COVID-19 pandemic, as restrictions took place around the world. 
Teachers are trained to apply the active learning method that includes MIKIR, an acronym of mengalami (experiencing), interaksi (interaction), komunikasi (communication) and refleksi (reflection). They are expected to urge students to think openly, productively and imaginatively.
"Our teachers believe that quality education will encourage equal opportunities," said Margaretha.
"I'd like to thank the government, partner schools, teachers and headmasters who have endlessly worked with Tanoto Foundation to find the best ways to provide unlimited opportunities for teachers to improve themselves," she added. "This award will motivate us to consistently partner with the government and society in improving the quality of education in Indonesia."