Tanoto Foundation Works with Kutai Kartanegara Regency to Improve Early Childhood Education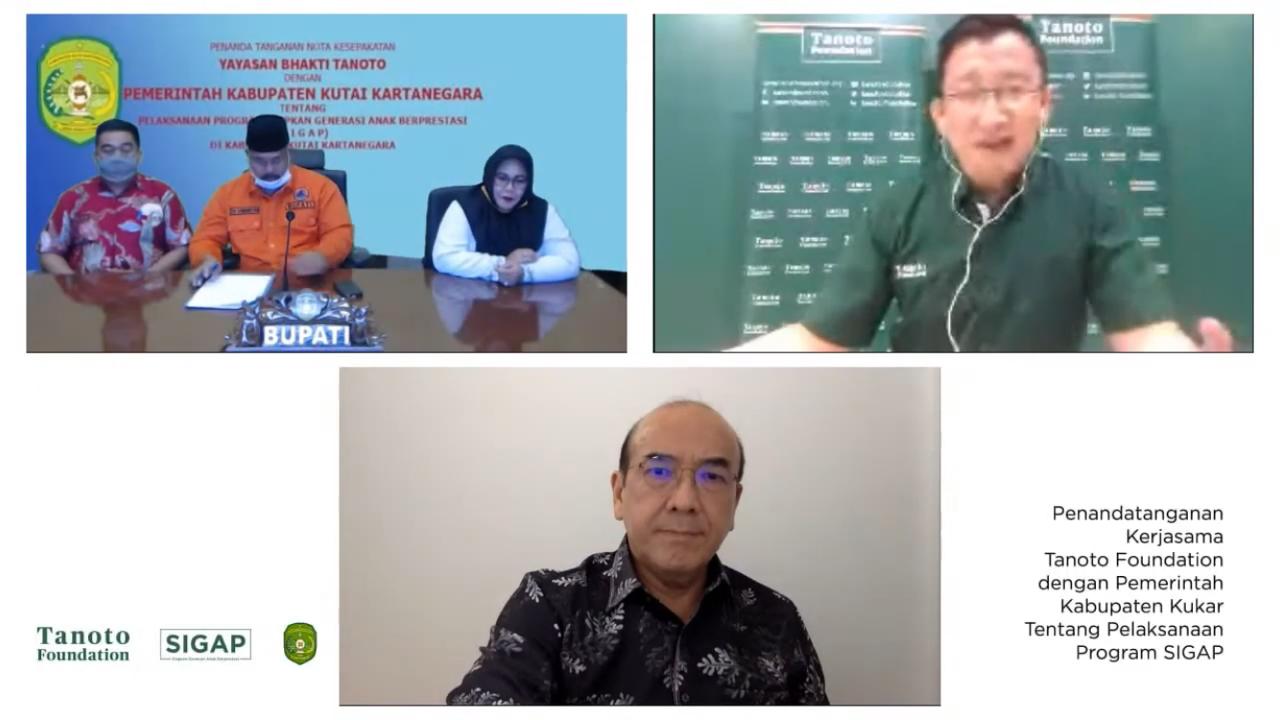 The first 1,000 days of life play a crucial role in a child's development, dictating much of a person's future prospects. But just 37 per cent of children in Indonesia are enrolled in early childhood education.
It's for this reason that Tanoto Foundation, an independent family philanthropy organisation founded by Sukanto Tanoto and Tinah Bingei Tanoto in 1981, signed a Memorandum of understanding (MoU) with the District Government of Kutai Kartanegara to strengthen local early childhood education centres, and to provide training and advice to parents and caregivers of children under three.
The agreement comes as part of Tanoto Foundation's SIGAP program, which invests in human resource development by conducting studies and research for data-based advocacy, as well as strengthening the capacity of caregiving to support children in achieving their full potential.
The MoU was signed by the Kutai Kartanegara Regent Edi Damansyah, and Tanoto Foundation's Head of Early Childhood Education and Development, Eddy Henry.
The agreement enhances a partnership that began in 2018, when Tanoto Foundation began helping improver basic education in the regency under its PINTAR program.
"Tanoto Foundation's various initiatives are to contribute to the Indonesian government in accelerating the prevention of stunting, improving the quality of education, and overcoming regional inequalities in human resources,"

Satrijo Tanudjojo – CEO Global Tanoto Foundation
"Through the SIGAP program, we have great hopes and beliefs that the success of this program will have a huge positive impact on the people of Kutai Kartanegara."
Tanoto Foundation will also provide technical assistance to strengthen pilot centres for children aged 3-6 in the regency.
"We have the same intention and goal as Tanoto Foundation, which is to educate the nation's children so that they can realise their potential. The programs designed by Tanoto Foundation are part of our policy. We hope that this SIGAP program not only supports us in improving the quality of early childhood education centers and the parenting capacity, but also in stunting prevention,"

Edi Damansyah – Kutai Kertanegara Regent