Tanoto Foundation Supports Research on ECED in Indonesia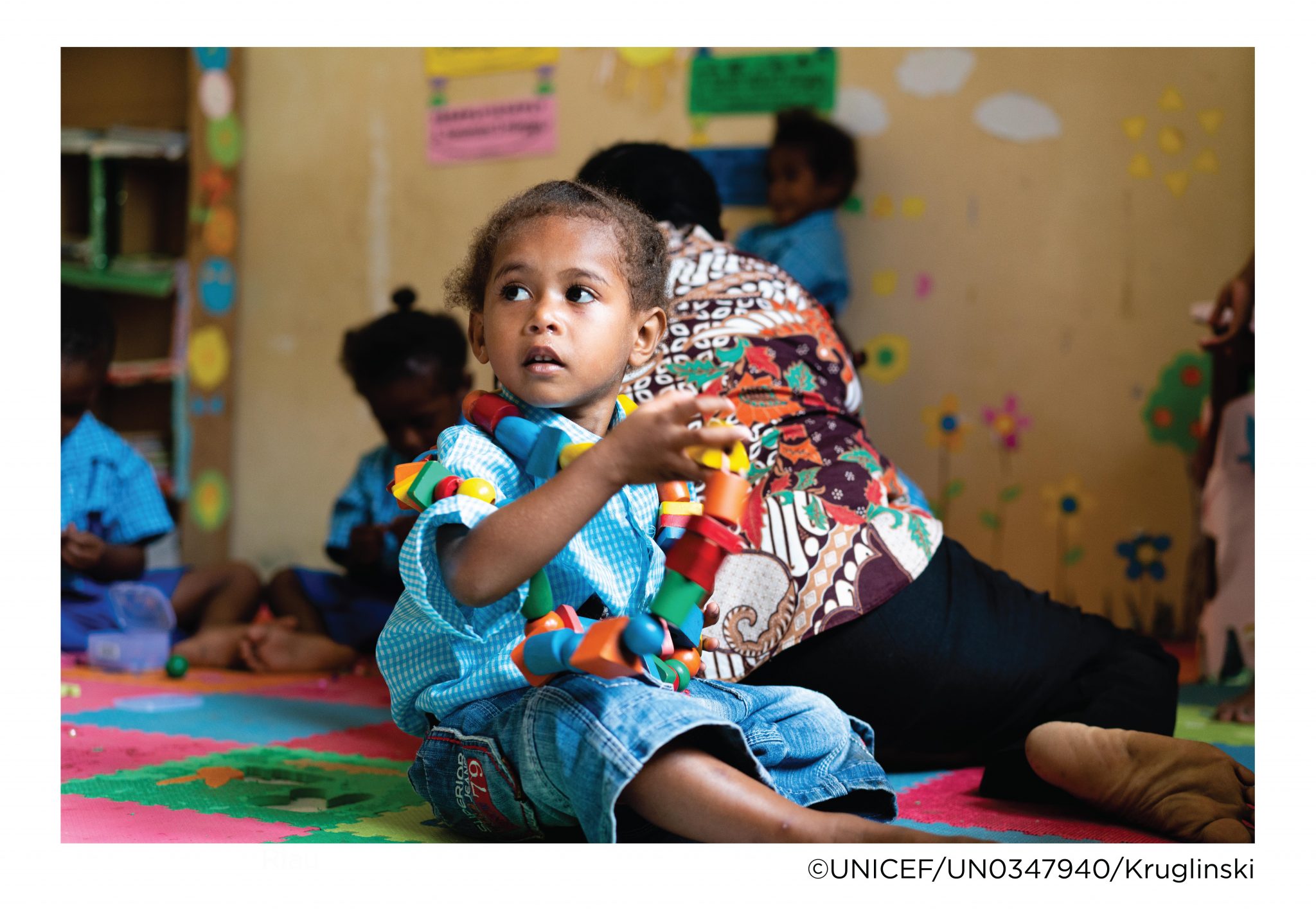 Indonesia is committed to sustainable development within the framework of the UN's Sustainable Development Goals (SDGs), with the government setting national development targets to achieve this.
One manifestation of the government's commitment to human development is the launching of the National Integrated Holistic Early Childhood Development (PAUDHI) program. This program is in line with the SGD target 4.2, which is "By 2030 ensure that all girls and boys have access to quality early childhood development, care and pre-primary education so that they are ready for primary education".
In addition, presidential decree number 60 of 2013 concerning PAUDHI mandates that all parties, across ministries, institutions and non-governmental circles work together to meet the essential needs of early childhood in terms of education, health, nutrition, care and protection as well as social welfare, both at the national and regional level.
In an effort understand the status of early childhood development, the Research and Development Agency of the Ministry of Health – through Basic Health Research (Riskesdas) 2018 – has collected data on the proportion of children aged 36-59 months who are well developed in health, learning and psychosocial indicators, known as ECDI (Early Childhood Development Index).
In 2020, with the support of Tanoto Foundation Statistics Indonesia (BPS) in collaboration with UNICEF conducted an analysis of ECDI data by utilizing the 2018 Riskesdas data which was integrated with the 2018 National Socio-Economic Survey data. The results of the analysis were presented by BPS at the launching of Analysis of Early Childhood Development in Indonesia 2018 and Instrument ECDI2030, on October 20, 2020.
"BPS is always committed to supporting the national agenda for sustainable development through data collection and analysis of development achievements as measured by various SDG indicators. With this 2018 ECDI analysis and report, we can all reflect on the extent to which Indonesian human development has progressed, particularly in relation to the preparation of the younger generation."The Head of BPS Suhariyanto
The analysis of the 2018 ECDI data shows that around 88.3 percent of children aged 36-59 months in Indonesia meet the expected development level for their age, a figure comparable to other countries in Southeast Asia. But of course this achievement still leaves room for improvement.
Earlier this year UNICEF launched a new ECDI module, known as ECDI2030, which is currently being tested for implementation in Indonesia by BPS, in cooperation with UNICEF and the Ministry of Education and Culture, and supported by Tanoto Foundation.
This is an implementation of BPS "commitment to collecting quality data in accordance with global standards, so that data on the achievements of sustainable development are compared with other countries in accordance with the spirit of the SDGs," said Suhariyanto.
If the ECDI2030 module can be implemented in 2021, then Indonesia will be the first country to use it in a national survey.
"UNICEF is very proud of BPS's commitment and appreciates the support from Tanoto Foundation in the adaptation process of ECDI2030. Hopefully this instrument can be implemented in a national survey starting next year, so that development planning in the early childhood sector can be carried out based on data on the achievement of early childhood development in accordance with the SDG indicators."Debora Comini, UNICEF Representative for Indonesia.
 "Tanoto Foundation, an independent family philanthropy organisation founded by Sukanto Tanoto and Tinah Bingei Tanoto in 1981, pays great attention to early childhood development within the SDGs framework. With the ECDI 2018 analysis report and the availability of the ECDI 2030 instrument, we believe that the development of the Indonesian generation will be more measurable and focused." Eddy Henry, Head of Tanoto Foundation ECED Program.