Tanoto Foundation Supports Human Resource Development For Pulp & Paper Industry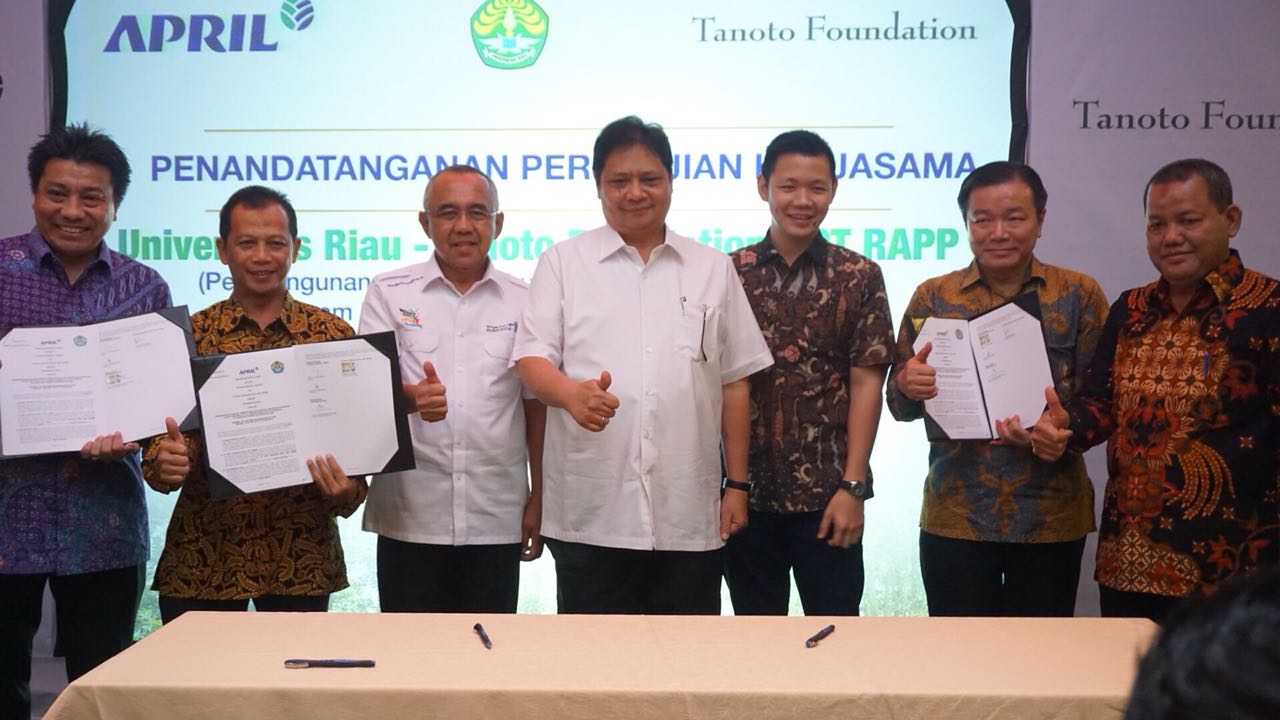 When it comes to local human resources and competitiveness, it is clear that Indonesia lags far behind many other countries, ranking 90th out of 118 countries in the 2017 Global Talent Competitiveness Index (GTCI) report.
The difference is vast especially when Indonesia is compared to fellow Southeast Asian nations Singapore and Malaysia, who rank 2nd and 28th respectively in the report.
In order to be parallel to developed countries, it is therefore in Indonesia's interests to enhance its human resource competitiveness – a feat which will require concerted effort by various sectors in the country.
Tanoto Foundation, as a philanthropic organization, is doing its part accordingly to support the improvement of human resources in Indonesia via the education sector.
"Tanoto Foundation focuses on the education sector because we believe that education is the key to building a better future for Indonesia," said Anderson Tanoto, member of the Tanoto Foundation Board of Trustees.
One step which Tanoto Foundation has recently taken to support education is by establishing a vocational diploma program in pulp and paper at the Department of Chemical Engineering at Riau University in Indonesia, in collaboration with APRIL subsidiary PT Riau Andalan Pulp and Paper (RAPP).
The agreement was established during a Memorandum of Understanding (MoU) signing ceremony between Tanoto Foundation, RAPP, and Riau University on January 21, 2018.
Indonesian Minister of Industry Airlangga Hartarto was present to witness the signing.
Under the MoU, Tanoto Foundation and APRIL thereby supports the development of Riau University as a centre of excellence in building competent human resources for the local pulp and paper industry.
"This support represents Tanoto Foundation's commitment to strengthen the correlation between education competencies and industry expectations (in Indonesia), thereby increasing employment opportunities," Anderson explained.
Tanoto Foundation provides various forms of education support, including both 'software' and 'hardware'.
In terms of software, the Foundation provides training, research, scholarships, and guest lectures. As for hardware, the Foundation constructs lecture facilities which include classrooms and laboratories, as well as other facilities which comprise a value of IDR 24.8 billion.
"I would like to express my appreciation to Tanoto Foundation and RAPP who are supporting the formation of competent human resources in Indonesia by involving the universities in Riau," Airlangga said.
Indonesia holds a significant position within the global pulp and paper industry, ranking 10th in the world in the pulp industry and 6th in the world in the paper industry.
Within Asia, Indonesia ranks 3rd in the pulp and paper industry.