Tanoto Foundation Supports Achievement of Sustainable Development Goals in Indonesia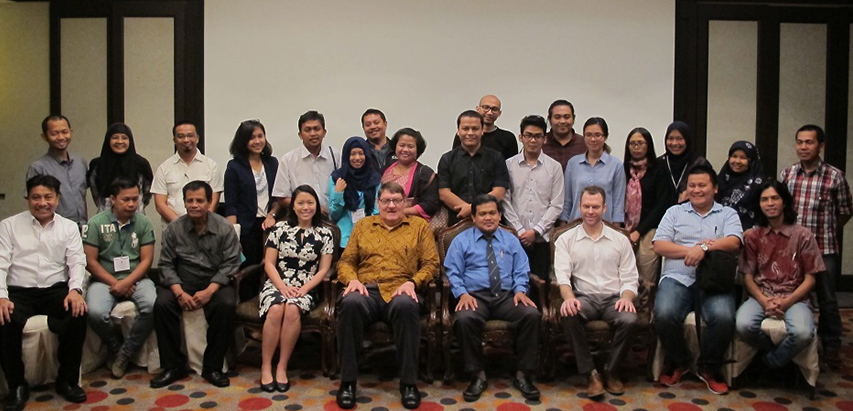 Right picture: Belinda Tanoto, member of Tanoto Foundation Board of Trustees, with Douglas Broderick, United Nations Resident Coordinator Indonesia
---
Sustainable Development Goals (SDGs) are enhancement of Millennium Development Goals (MDGs) which are reaching their final stage in 2015. During a panel discussion held by Tanoto Foundation and Nanyang Technological University (NTU) in Singapore, Douglas Broderick, United Nations Resident Coordinator said, "We must be able to measure the progress of SDGs over time. For that, data from national to local levels is needed so achievement as well as challenges of SDGs could be measured at all levels."
Sihol Aritonang, Head of Tanoto Foundation Executive Board reiterated the support of the Foundation for SDGs. "This is in line with the belief of Tanoto Foundation founders, Bapak Sukanto Tanoto and Ibu Tinah Bingei Tanoto, that private sectors and philanthropic organizations could be involved in activities in regions to support the achievement of MDGs that now have been expanded into SDGs." Sihol Aritonang further added that Tanoto Foundation will continue to implement activities in Education, Empowerment, and Enhancement of Quality of Lives, as well as improving partnerships. "Partnerships of Tanoto Foundation with United Nations organs will be expanded to include an establishment of joint secretariat, development of SDGs platform at national level, and formulation of SDGs at local level," added Sihol Aritonang.
For education sector for example, SDGs target is to ensure inclusive and equitable quality education and promote lifelong learning opportunities for all. Tanoto Foundation supports the effort to improve quality of and access to education. To date, Tanoto Foundation has implemented its school improvement program (Pelita Pendidikan) and collaborates with more than 320 schools in North Sumatra, Riau, and Jambi. To improve access to education, Tanoto Foundation has provided more than 5,400 scholarships for students in Indonesia. Tanoto Foundation also supports early childhood education in Riau, North Sumatra, Jambi, and Jakarta.
"All of Tanoto Foundation activities are to support alleviation of poverty and sustainable development. Tanoto Foundation is proud to have the same mission and be a part of the inclusive process to implement SDGS programs in Indonesia," said Sihol Aritonang.