Tanoto Foundation Provides 236 Scholarships to University Students This Year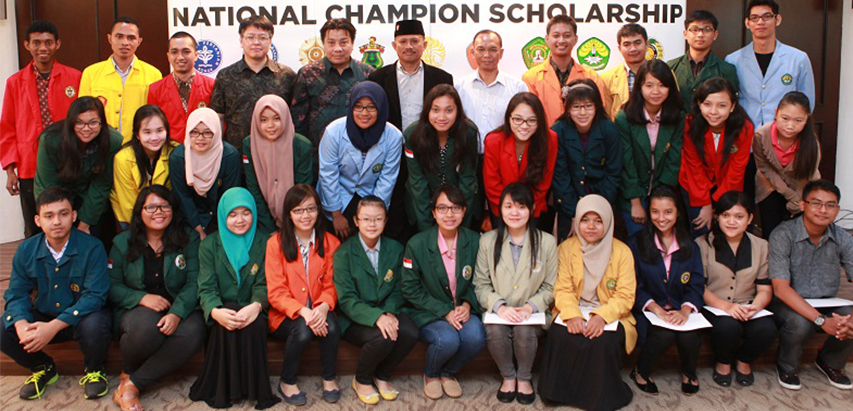 Representatives of Tanoto Foundation scholarship recipients from nine universities.
---
Tanoto Foundation provides non bonded National Champion Scholarships for 236 university students from nine universities in Indonesia this year.
"The scholarship program is mandated by the founders of Tanoto Foundation, Bapak Sukanto Tanoto and Ibu Tinah Bingei Tanoto. Improvement in education sector, together with empowerment of communities and enhancement of quality of lives Tanoto Foundation three main activities to support poverty alleviation," said Sihol Aritonang, Head of Tanoto Foundation Executive Board.
This year, Tanoto Foundation also provides bonded Regional Champion Scholarship for 40 high school graduates from North Sumatera, Jambi, and Riau. These scholarships are provided so these students could complete their university education and join Tanoto Foundation's corporate partners.
Tanoto Foundation does not only provide financial support for the scholarship recipients, but also carries out training sessions to improve their soft skills, provide counseling, and various opportunities to expand their network.
For more information on Tanoto Foundation activities in National Champion Scholarship and Regional Champion Scholarship this year, please read here.