Tanoto Foundation Partners with Ruangguru to Improve Teaching Quality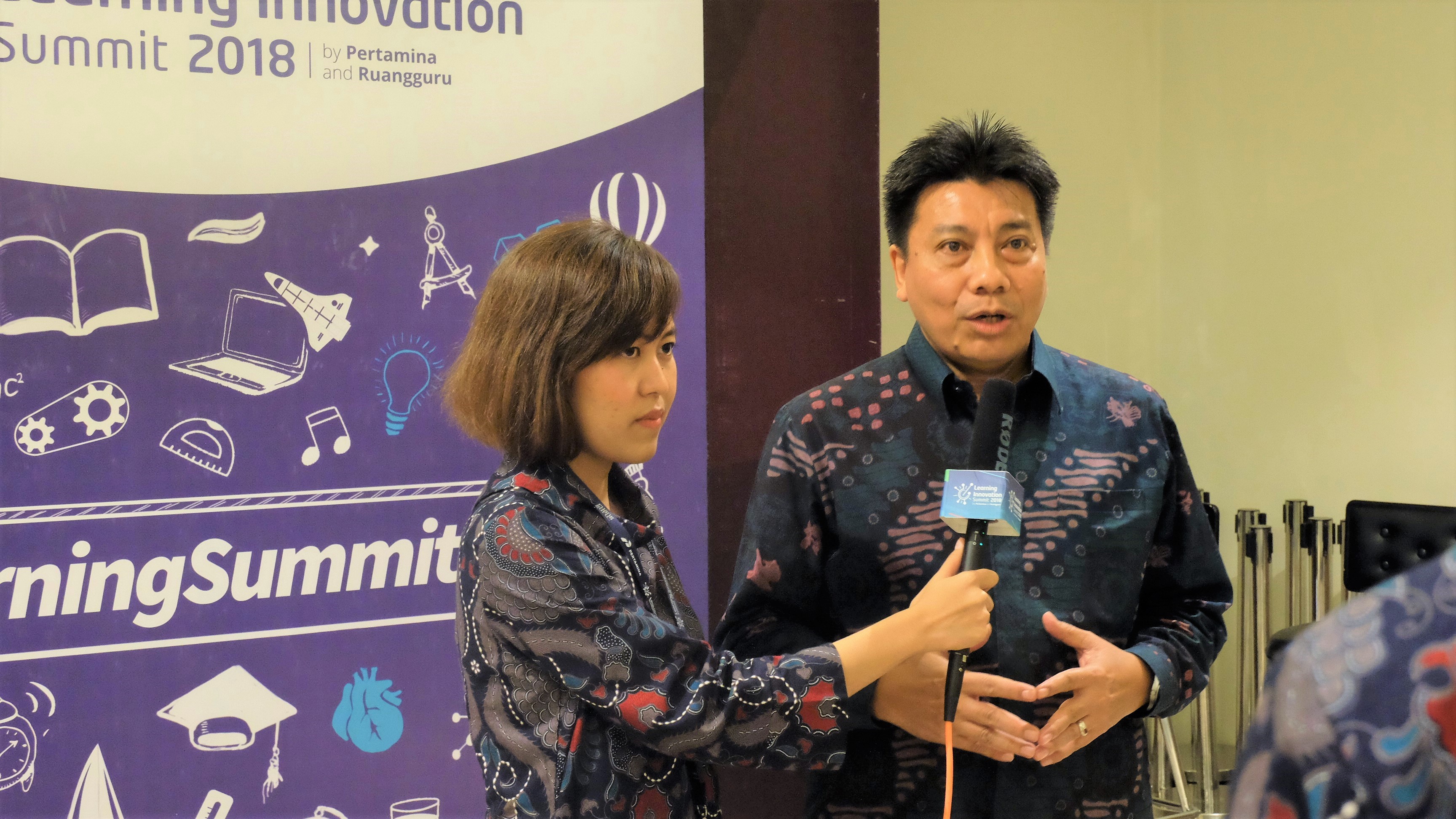 Tanoto Foundation has established a partnership with Ruangguru, a digital learning platform to help improve teaching quality. The partnership was announced during the Learning Innovation Summit 2018, which was held last month in Jakarta.
Ruangguru, which translates to 'Teacher's Room', is a smartphone application comprising a learning platform with complete learning solutions. The content available includes learning materials for elementary, junior and high school levels, in line with the national curriculum.
Tanoto Foundation will be using the platform to distribute training modules to teachers, as part of the Foundation's Pelita Guru Mandiri program. The said program aims to improve teachers' capacities and competencies, including the ability to carry out fun and effective learning activities for students.
The collaboration is meant to expand the impact of the Pelita Guru Mandiri program, which Tanoto Foundation has run since 2010, training around 5,100 educators in Indonesia to date. This collaboration will run to 2019.
"Research from the Programme for International Students Assessment has shown that Indonesia is still behind other OECD countries, in terms of teacher quality. We need breakthroughs and collaboration to find a solution.
"The first would be collaboration between the private sector and the government. The second is by using technology," said Sihol Aritonang, Head of the Executive Board of Tanoto Foundation, during the Learning Innovation Summit 2018 event.
All teachers can download the Ruangguru application and visit the 'Ruangbelajar' section to access training modules for free.