Tanoto Foundation Partner Schools Showcase PINTAR Training Results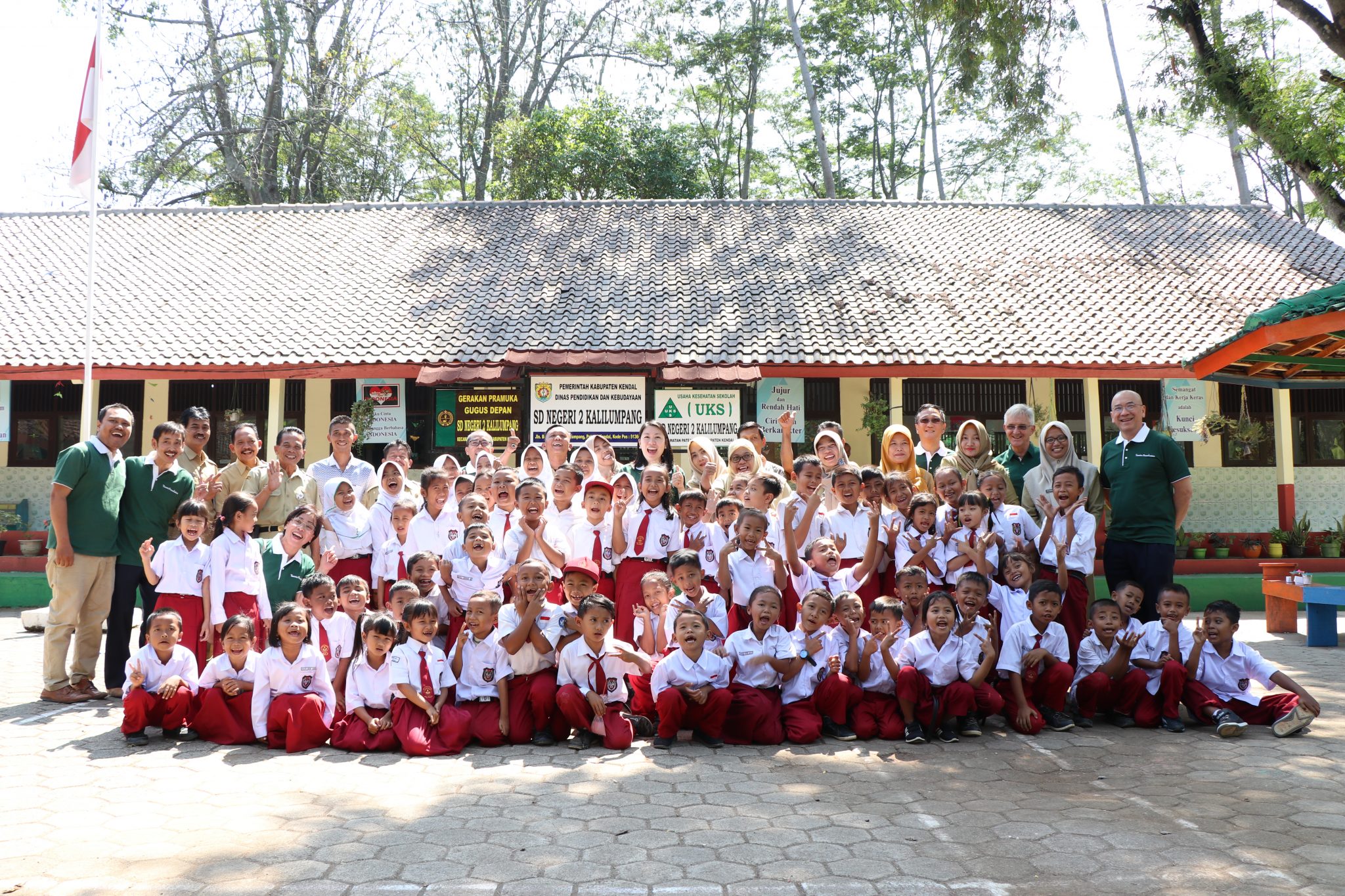 Participants of Tanoto Foundation's PINTAR program recently showcased the results of their training during an exhibition held in Kendal, Central Java on July 31.
Organised by Tanoto Foundation in collaboration with the Kendal Regency government, the event saw the attendance of 26 partner public schools and Islamic schools, as well as Walisongo State Islamic University.
PINTAR (Promoting Improvement to Innovate, Teach and Reach) focuses on the implementation of active learning and improving school-based management, reading culture and community participation at partner schools.
Belinda Tanoto, member of the Tanoto Foundation Board of Trustees, was among those present at the event. She said the good practices demonstrated by the participating schools is proof that the PINTAR training has been beneficial to them, and the schools will hopefully be able to inspire other schools to carry out similar good practices.
"I am very happy to see that the students are of high spirit – they're very confident about displaying the learning outcomes they have gained in class and this is what we are expecting.
"We want children in Indonesia to be able to access quality education, as we believe quality education accelerates equal opportunity," Belinda said.
At the event, students exhibited projects that showcased the active learning skills they have acquired from teachers using PINTAR's MIKiR (Experiencing, Interaction, Communication and Reflection) learning method in the classroom.
One such project was a hydrostatic pressure experiment by students of SMPN 1 Bransong, who were observed to be adept at explaining to booth visitors that hydrostatic pressure is dependent on depth, gravitational force, liquid density and liquid type.
The increase in community participation at the partner schools was also a highlight of the exhibition, which showed how communities are lending support to school quality improvement programs such as through the provision of active learning needs or books to the schools.
Meanwhile, dr. Mirna Annisa, Regent of Kendal, expressed her appreciation to Tanoto Foundation for its implementation of relevant training which supports the creation of quality learning in Indonesia.
"Thanks to increasing concern by the private sector about education quality in Indonesia, I believe that human resources in Kendal and the country will be better and more advanced in the future," Mirna said.