Teachers inspired by reading campaign build school's first library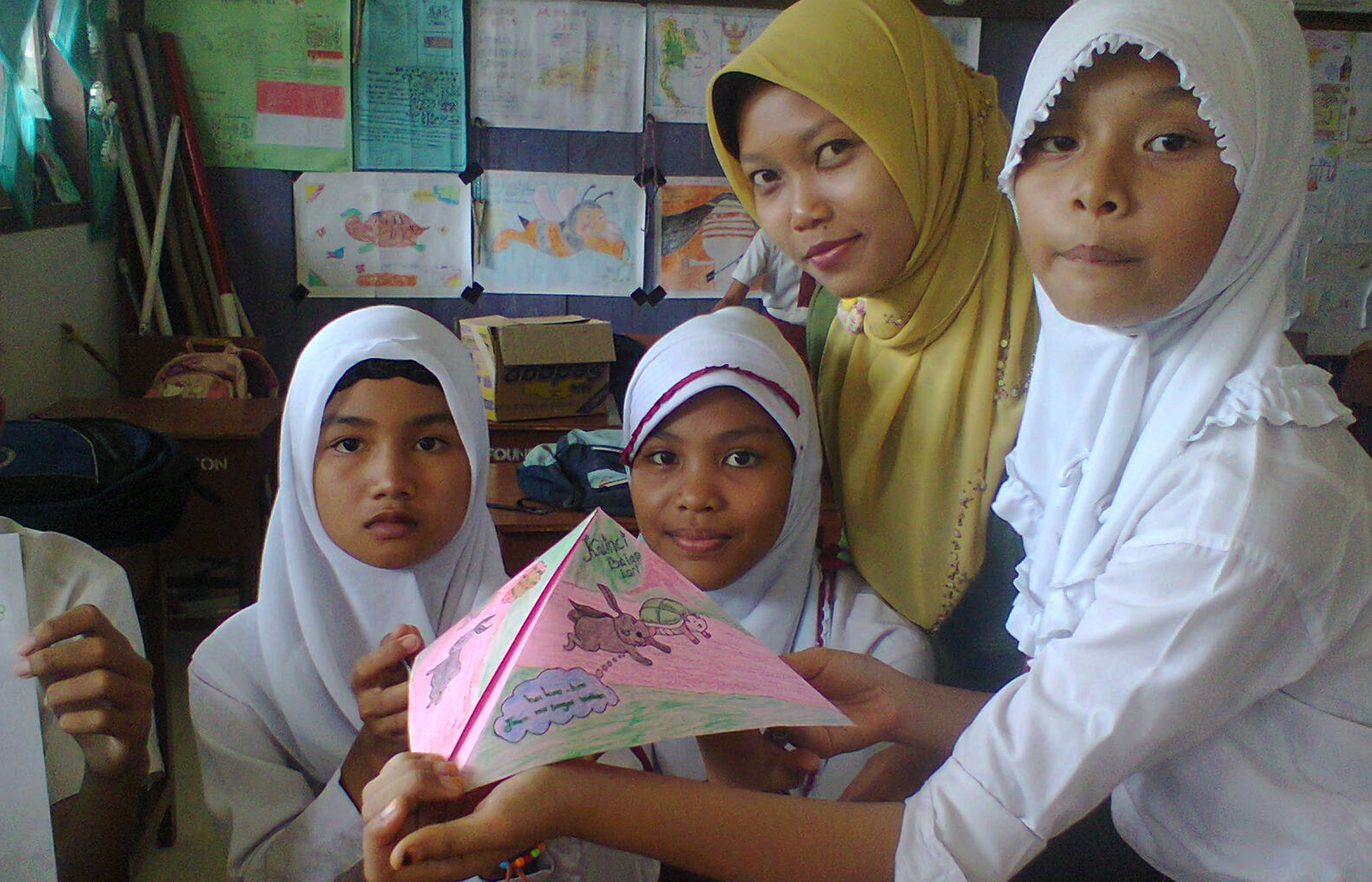 In 2018 36.22 per cent of elementary schools in Indonesia did not have libraries, according to the Ministry of Education and Culture.
That was the case until recently at SDN 173 / V Tanjung Benanak in Tanjung Jabung Barat Regency, Jambi, which went 14 years without a dedicated library.
"We just didn't think about the need for a school library, with our limited classrooms and absence of reading materials," said Kartika Isnaini, a teacher at the school.
All that changed in 2011, when Tanoto Foundation visited the school as part of a reading campaign. After getting a taste of what was possible, the teachers were inspired to do more.
Faced with a limited budget, the principal and teachers brainstormed ideas to get new books for the school.
They began by meeting the local village head, who agreed to loan books from the village library to the school for a semester at a time.
The school set aside four per cent of its budget to buy books, and also encouraged alumni and parents to donate.
As a result of this hard work the school received around 400 books each semester, giving students ample reading choices and beginning to instill a love of literature among the pupils.
Books were distributed in classrooms, but the problem was that there was still no dedicated home for them. The teachers decided to transform a disused bathroom into a library but, at just 2×3 metres, space was extremely limited.
"The library was a small room, but it was successful in initiating reading culture among the students," Kartika shared.
Hearing about the hard work the school had undertaken to improve reading among students, Tanoto Foundation offered to help by constructing a new, fully-furnished 36 meter square library for the school, and equipping it with books.
Kartika now makes it a point for her classes to visit the library twice a week, so that students are constantly exposed to literature.
The school also encourages students to understand what they are reading, through book reviews, story retelling sessions or drawing the book characters on posters, she said.
Third-grade students are also asked to create their own storybooks as school projects, with guidance from the teachers. Books created in this way are stored in either the classroom reading corner, or in the school library.
"It turns out that the students' books also attract other students to read them," Kartika said.
A daily reading campaign was also launched at the school in 2014, which was further bolstered by the 15-minute national reading policy announced by the Ministry of Education and Culture.
The teachers' efforts and the new school library have helped improve the children's literacy skills, with the students' reading journals showing that they read about two to three books a week.