Tanoto Foundation Launches New PINTAR Program to Improve Education Quality in Indonesia
Tanoto Foundation's new PINTAR Program is a revamped version of its Pelita Pendidikan program, and focuses on improving the quality of basic education in schools across Indonesia.
Pelita Pendidikan, which ran from 2010 to 2017, reached more than 43,000 students and 518 schools, supporting the delivery of teaching and quality of learning by improving teachers' qualifications and skills, and upgrading school facilities and infrastructure.
PINTAR will build on the success of Pelita Pendidikan, broadening the focus from rural schools in North Sumatra, Jambi and Riau provinces to cover schools in urban areas, as well as Central Java and East Kalimantan provinces.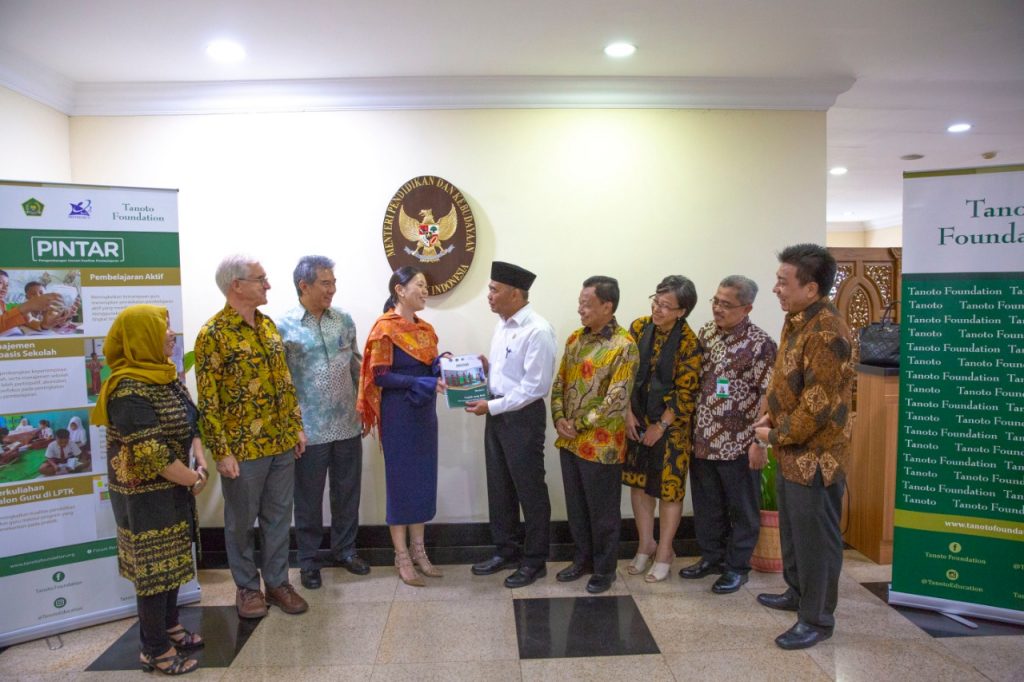 PINTAR will also expand Pelita Pendidikan's work with primary schools, to also include junior secondary schools, universities and Islamic schools in these provinces.
Tanoto Foundation intends to help Indonesia become one of the five most improved countries in the OECD Programme for International Student Assessment (PISA) ranking system by 2030. Currently, Indonesia is ranked 62nd out of 70 nations surveyed.
"PINTAR is an improved version of Pelita Pendidikan. We changed the program to PINTAR because we want to achieve a much greater impact," said Margaretha Ari Widowati, Deputy Director of PINTAR.
The previous program was executed largely by Tanoto Foundation itself. While that brought positive results, it meant that there was a limit to how far it could be scaled, particularly in a country with more than 250,000 schools.
"We used to work in a 'private sector' manner in the past – we had an idea, we had the money, we put it to use. Now, we will position ourselves as a partner of the government. So we work with the governments, we engage them and establish agreements with them," Margaretha explained.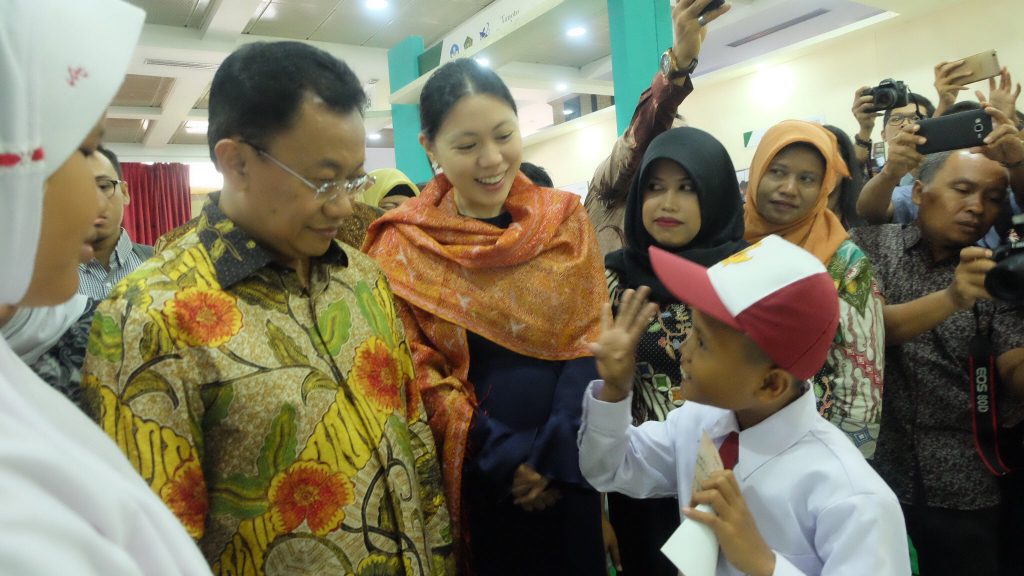 "With PINTAR, we build up the best (education) practices which are happening now in the field. Then we promote them to the governments and help them to develop their capacities in replicating the practices and adopting them into their own programs and within their budgets," she added.
Under PINTAR, Tanoto Foundation aims to work with 416 schools in 14 districts this year alone.
"Next year, we are targeting to work with 810 schools in 30 districts. And five years from now, we are expecting 12,000 schools to be adopting our program (via government dissemination)," Margaretha said.
In order to better execute this new focus, the PINTAR team has been significantly expanded from 39 to close to 90 professionals.
"We now have specialized employees who work in communications, for example, a team which focuses on developing, updating and refining teacher training models, and a separate team which focuses on the teacher training itself," Margaretha shared.
She added that PINTAR also had a team which focuses on maintaining relations with the governments.
"We have also changed the way in which we work with them by asking them to give us a space in their offices so that PINTAR team members can actually sit there and work directly with the governments," she further said.
To date, Tanoto Foundation has signed MoUs with 13 regency heads, as well as agreements with three ministries – the Ministry of Education and Culture, the Ministry of Research, Technology and Higher Education, and the Ministry of Religious Affairs.
These established agreements are expected to facilitate closer cooperation between Tanoto Foundation and the Indonesian government in achieving improved education quality for all by 2030.
Comments
supardi
- November 7, 2021