Tanoto Foundation is Committed to Raising Educational Standards While Combating Covid-19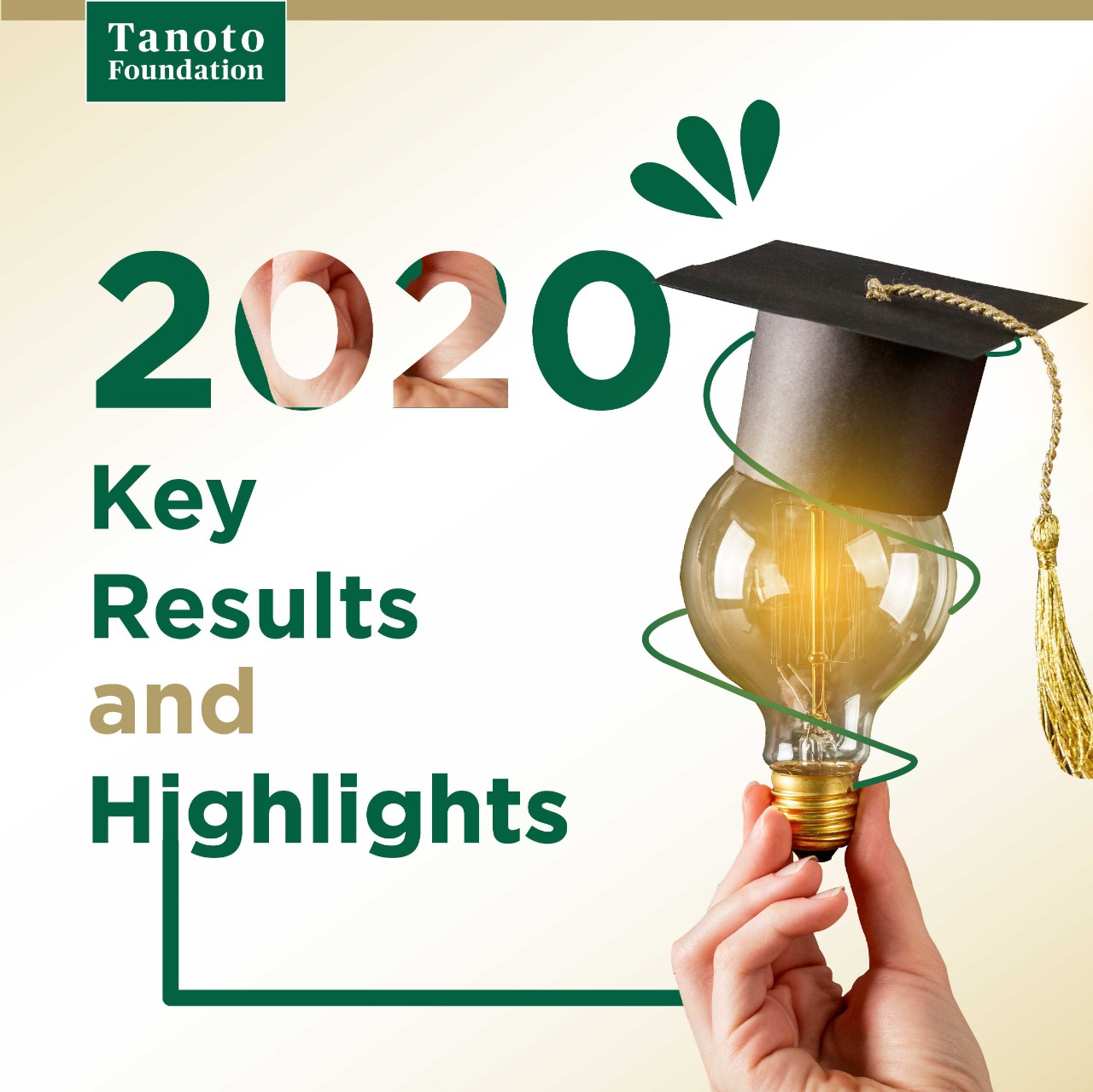 2020 was an unprecedented year, but one in which Tanoto Foundation, an independent family philanthropy organisation founded by Sukanto Tanoto and Tinah Bingei Tanoto in 1981, remained committed to efforts to ensure that everyone has the opportunity to fulfil his or her full potential. We continued with our work on early childhood development and education, including prevention of stunting; efforts to increase the competence of educators; the development of future leaders; and of course helping communities impacted by Covid-19.
Tanoto Foundation distributed assistance worth IDR157 billion in the year to support our mission and to help those affected by the pandemic.
We worked with 588 partner schools or schools that are fully funded by the Tanoto Foundation, and more than 2,000 government and private schools, to enhance basic education in Indonesia by improving teaching quality and school leadership through our PINTAR programme.
We partnered with 13 Institute of Teachers Education throughout Indonesia to improve the competence of prospective teachers and provide ideas and lesson plans that can be used in both online and offline classrooms.
We also provided scholarships to 172 university students to help develop the next generation of Indonesian leaders, bringing to more than 7,500 the number of scholars Tanoto Foundation has supported since 2005.
Tanoto Foundation also continued to work towards our goal of helping reduce the rate of stunting among children in Indonesia to below 20% by 2030, including by collaborating with the Bill & Melinda Gates Foundation to become a founding member of the World Bank's Multi Donor Trust Fund for Indonesia Human Capital Acceleration. Both foundations have committed a total of US$4 million to support and accelerate whole-of-government stunting reduction efforts.
Part of the funds will be used to support the training of 72,636 Human Development Workers recruited by the government to ensure the delivery of intervention to address stunting. 
We supported UNICEF Indonesia to develop the adapted version of the Early Childhood Development Instrument (ECDI) and the Caregiver-Reported Early Development Index (CREDI) for Indonesia, which will allow better measurement and therefore understanding of the current landscape in the country. 
To help the country combat Covid-19 we partnered with Temasek Foundation International and GSI Lab in Jakarta to provide a PCR testing machine to boost daily testing capacity.
In April 2020, the Tanoto Foundation donated 1 million masks, 1 million gloves, 3,000 goggles and 100,000 protective suits for medical personnel which were handed over to the National Disaster Management Agency (BNPB). 
In August 2020, the Tanoto Foundation also donated 10,200 PCR Test Kits complete with Viral Nucleic Acid Extraction Kit and Viral Transport Medium to BNPB. 
Our Communication Director, Haviez Gautama, said that the increase in distribution of philanthropic funds was a manifestation of Tanoto Foundation's long-term commitment to remain focused on sustainable programs and helping people who are facing many difficulties due to the Covid-19 pandemic.
For further information of Tanoto Foundation's 2020 highlights can be read here.