Tanoto Foundation holds TELADAN Leadership Forum to Develop Tanoto Scholars for Industry 4.0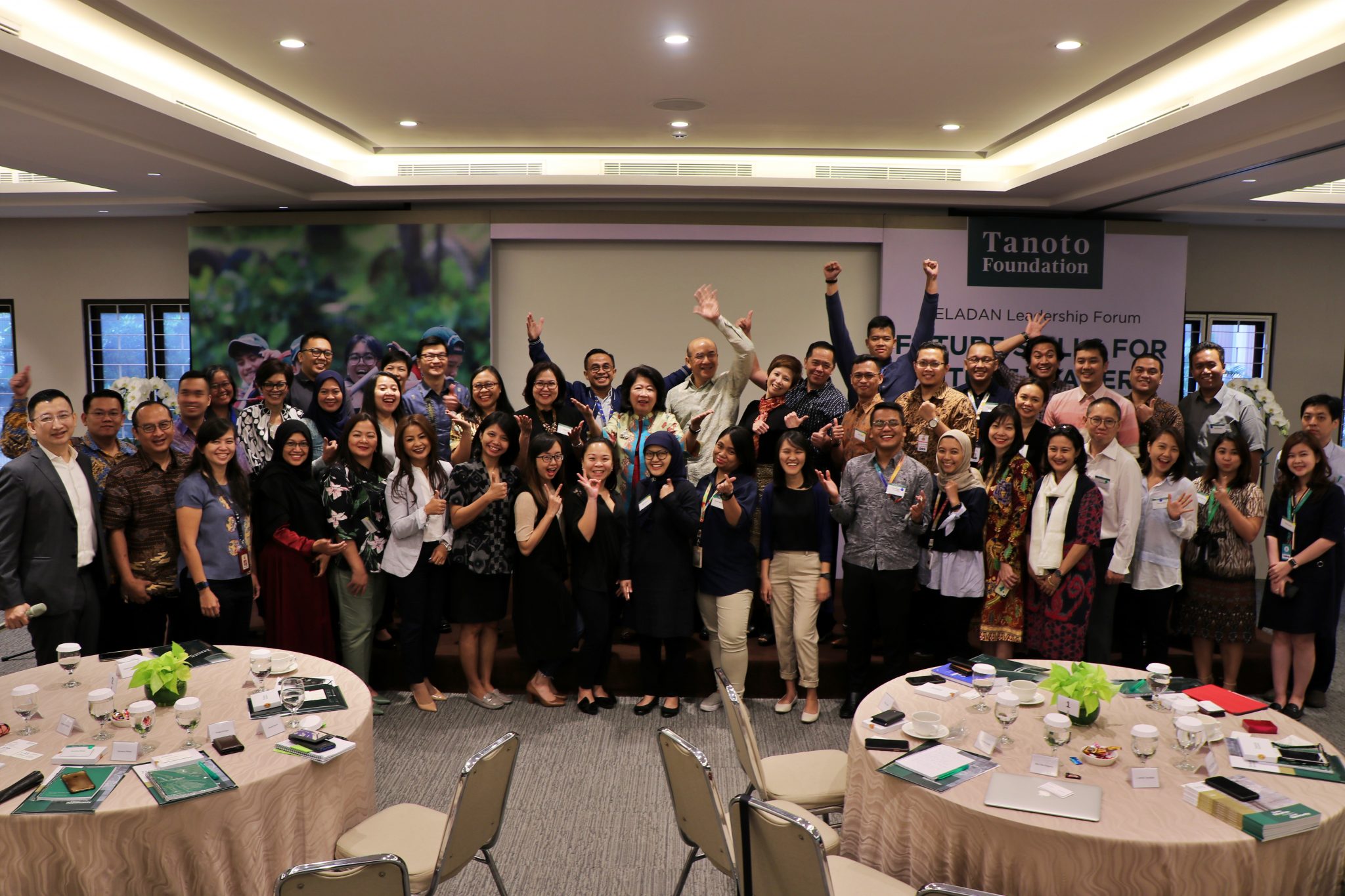 Tanoto Foundation recently held the TELADAN Leadership Forum involving Tanoto Scholars as well as the leaders of leading companies in Indonesia, to discuss the skills that the Scholars should have when entering the workforce in the future.
Themed 'Future Skills for Future Leaders', the forum saw the attendance of representatives from 40 national and global companies, with the keynote speaker being Mari Elka Pangestu, the Indonesian Minister of Trade from 2004 to 2011.
"I believe education is the key in life, to equal opportunity and improving lives, and the biggest challenge is changing education to meet ever changing needs,"

Mari Elka Pangestu.
The World Economic Forum predicts that in the next four years, 75 million jobs will change and 133 million new jobs will emerge as a result of technological developments. Therefore, it is important to equip human resources with the right skills for Industry 4.0.
As a philanthropic organization with a focus on education, Tanoto Foundation has taken this into account and is helping to build future leaders of Indonesia with these skills, with its TELADAN program.
As part of TELADAN, Tanoto Scholars receive a variety of tiered training, beginning from their first year of university to graduation, up to when they enter the workforce.
TELADAN focuses on building and improving nine traits: self-awareness, drive, integrity, grit, innovation, continuous learning, care for others, empowering others and entrepreneurial spirit.
"These nine characteristics that Tanoto Scholars are building up are very good. So now it's a matter of how we scale up this program to the wider community,"

Mari  Elka Pangestu
Meanwhile, Satrijo Tanudjojo, Global CEO of Tanoto Foundation, emphasised that the Foundation is fully committed to developing human development in Indonesia.
"Tanoto Foundation programs touch the formative part of human life, children who are zero years of age to their productive age. We support early childhood development so that they are SIGAP (ready and able to take action), become PINTAR (smart), and go on to become leaders who can be TELADAN (role models) within their communities and surroundings,"

Satrijo Tanudjojo.
SIGAP is a Tanoto Foundation program which supports early childhood education and development, while PINTAR supports improvement of the quality of basic education in Indonesia, with a focus on improving teacher quality, school leadership, and community participation.
TELADAN is a revamped version of the leadership development program which Tanoto Foundation has been carrying out since 2006. To date, this program has supported more than 7,500 students, in collaboration with nine university partners.