Tanoto Foundation helps launch first pulp and paper study program in Indonesia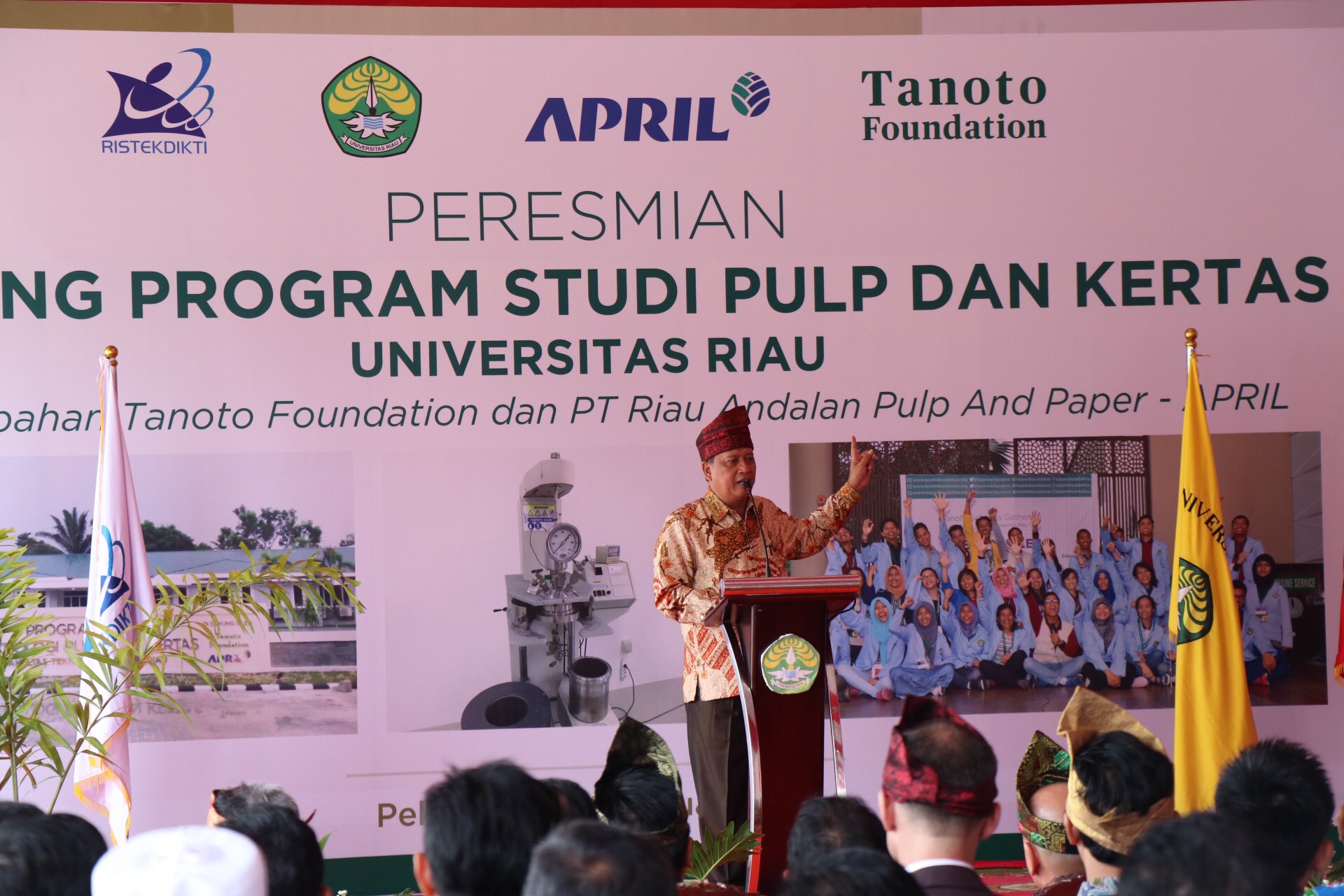 Tanoto Foundation, in collaboration with Riau Andalan Pulp and Paper (RAPP) and the University of Riau (UNRI), recently helped to launch Indonesia's first Pulp and Paper Technology Diploma 3 (D3) vocational study program.
As part of its support, Tanoto Foundation and RAPP donated a 2,092 m² building which houses six classrooms, six research laboratories, two meeting rooms and a library.
The six-semester program will be part of the Chemical Engineering department at UNRI. Students will be offered direct access to the world of pulp and paper with support from industry practitioners. Guest lecturers will include pulp and paper experts from APRIL.
Mohamad Nasir, the Indonesian Minister for Research, Technology and Higher Education, was present to inaugurate both the new program and building at the university on January 29.
During the occasion, the minister expressed appreciation for Tanoto Foundation's support towards the program.
"This is a study program for millennials, which is what is required by the pulp and paper sector at the moment. So far, there is no educational program for pulp and paper – this is the first in Indonesia.
"With this, I hope that other universities will also establish new educational programs in line with the current times and demands," said Mohamad Nasir.
60 students are enrolled as the first batch of the program, who are expected to graduate in 2020.
Meanwhile, Global CEO of Tanoto Foundation J. Satrijo Tanudjojo said that it was an honour for Tanoto Foundation to be involved in establishing the Pulp and Paper Technology program.
"Inspired by the founders of Tanoto Foundation, Sukanto Tanoto and Tinah Bingei Tanoto, we have the duty to establish this Pulp and Paper program as part of our commitment to improving the quality of education in Indonesia. This is in line with our philosophy that quality education accelerates opportunities," he said.
Tanoto Foundation's partnership with University of Riau has been established since 2006. Since then, more than 350 Tanoto Scholars have studied at the university.
At present, more than 50 Tanoto Scholars, who are also participants of the Foundation's TELADAN program, are studying at UNRI.