Tanoto Foundation held another Tanoto Entrepreneurship Series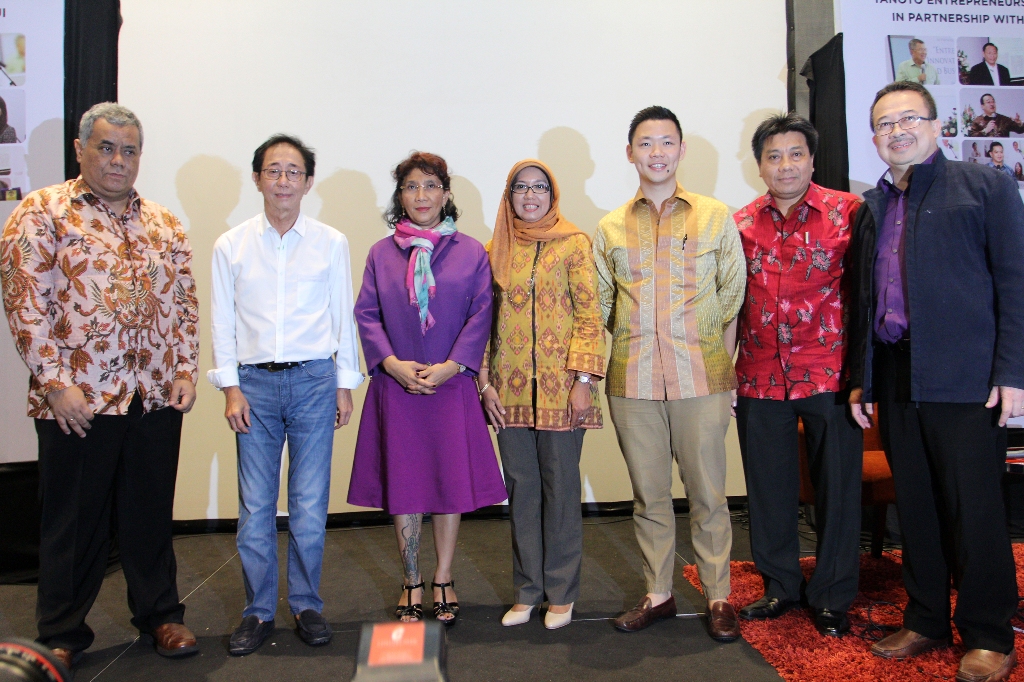 Tanoto Foundation, together with University of Indonesia Faculty of Economics Graduate Program in Management, held another Tanoto Entrepreneurship Series in Jakarta on December 5. The speakers during the event were Ibu Susi Pudjiastuti, founder and owner of Susi Air and Indonesia Minister of Maritime Affairs and Fisheries and Bapak Irwan Hidayat, President Director of PT Sido Muncul.
The background of the two successful business people was rather similar with that of Bapak Sukanto Tanoto, the founder of Tanoto Foundation. Bapak Sukanto Tanoto started his business in 1967 and has been nurturing Royal Golden Eagle (RGE) until now where it has operations in five countries and export its products to 75 nations.
In his statement, Anderson Tanoto, Trustee of Tanoto Foundation said, "My father never had the chance to continue his education to the university level. This was similar to the experience of Ibu Susi and Bapak Irwan. However, this did not stop them from working very hard and overcoming different obstacles. As we know, they are very successful now. This is proof that success can be achieved by anyone, without exception."
During the event, both speakers shared their struggles when they started their businesses and experiences as entrepreneurs. Ibu Susi shared the stories of how she developed her business based on her life that was always linked to the ocean. Bapak Irwan Hidayat, on the other hand, told the audience about his innovations that resulted in jamu (traditional herbal medicine ) to be accepted and consumed by the majority of the Indonesians.
Sukanto Tanoto, through Tanoto Entrepreneurship Series, hopes that young people can continue to learn directly from successful entrepreneurs and are inspired to become ones as well.