Tanoto Foundation Appointed Leader of New Education Cluster at FIFest 2018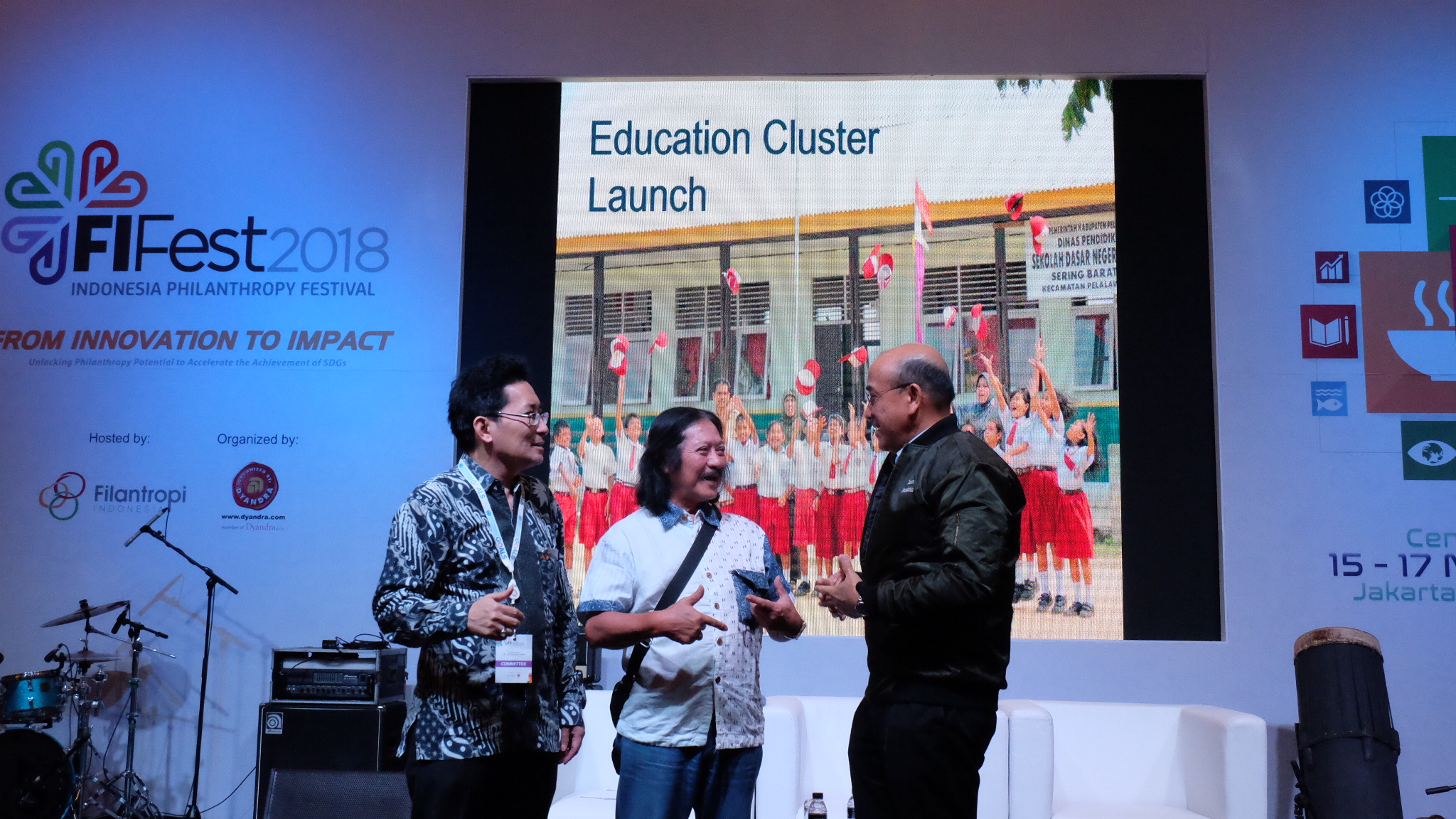 Tanoto Foundation recently received the honour of being appointed as the inaugural leader of the Education Cluster, a new forum launched by Philanthropy Indonesia for the government and educational philanthropic organisations in Indonesia to synergise efforts in strengthening and improving the quality of the education system in the country.
The appointment took place during this year's Indonesian Philanthropy Festival (FIFest), held at the Jakarta Convention Center from November 15 to 17, 2018.
On this occasion, Tanoto Foundation also shared ideas and good practices from its education programs which support the government in improving lives.
This is the second time Tanoto Foundation has participated in the FIFest, which takes place every two years.
With the launch of the Education Cluster, it is hoped that Tanoto Foundation, along with the other philanthropic organisations, can improve the standards of living for people in Indonesia, through quality education.
"Mr Sukanto Tanoto and Mrs Tinah Bingei Tanoto founded Tanoto Foundation with the belief that everyone should have the opportunity to realise his or her full potential. We believe that quality education accelerates opportunities. We at Tanoto Foundation develop individual potential and improve living standards through quality education, from an early age,"

Satrijo Tanudjojo, Global CEO Tanoto Foundation.
To emphasise the broad impact of quality education, the Asia Philanthropy Circle (APC), a platform for Asian philanthropists and organisations, last year published a guide book titled 'Catalyzing Productive Livelihood: A guide to education interventions with an accelerated path to scale and impact'.
In this guide, APC recommended the significance of four fields in terms of education: the quality of teachers, teacher leadership and school management, vocational education, and early childhood education and development.
"Tanoto Foundation implements three of the four APC recommendations – improving teacher quality, teacher leadership and school management, and early childhood development and education. The Foundation believes that philanthropic organisations play a role in supporting the Indonesian government in implementing the Sustainable Development Goals (SDGs),"

Satrijo Tanudjojo.
"Our commitment in education is in line with the fourth SDG, which is to ensure inclusive and equitable quality education and to promote lifelong learning opportunities for all," Satrijo Tanudjojo added.