Tanoto Forestry Information Center to Support Forestry Sector Development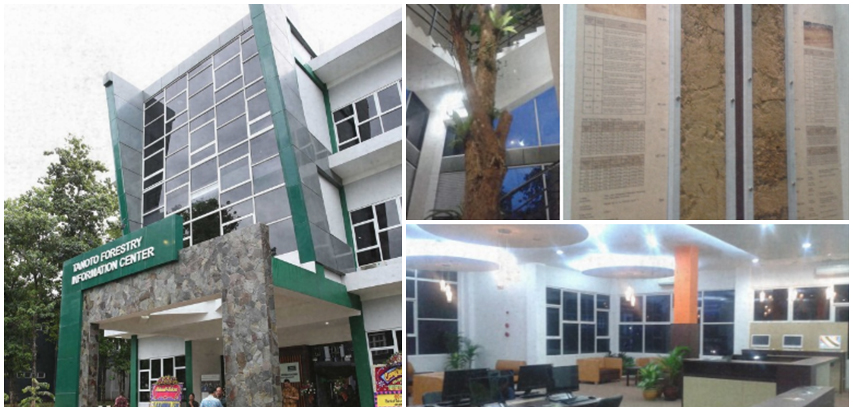 From left, Tanoto Forestry Information Center, a display of teak tree and mineral soil, and e-library.
---
Based on bisnis.com article: Sukanto Tanoto: Saya Yakin Di Tangan Jokowi Iklim Usaha Membaik.
Founder and Chairman of Royal Golden Eagle (RGE,) Sukanto Tanoto is positive that the business climate of Indonesia's forestry sector in 2016 will be improved, particularly when the sector is supported by government policies.
"I am sure under Joko Widodo's government, the business sector's performance, especially forestry, will be better as long as the government understands the impact," said Sukanto Tanoto after inaugurating Tanoto Forestry Information Center at Bogor Agricultural University on Monday, December 21, 2015.
Sukanto Tanoto further said that, based on the forest type, Indonesia's forestry industry is likely to be sustainable and could be further developed because of the availability of land.
He hopes that the government can support the local upstream industry which will positively impact the national industry in the long run. Therefore, the government needs to find a balance between supporting economic growth and environmental sustainability.
Sukanto Tanoto who is also the founder of Tanoto Foundation added that involvement of communities is important in developing and maintaining sustainable forestry industry. This is because when community members do not have any work or source of income, they are likely to encroach the forests to support their livelihood.
He also said that forestry sector is crucial for Indonesia because half of the country consists of forest. And Indonesia, he said, is one of 17 countries in the world that is rich in biodiversity.
"Contribution of forestry sector including pulp and paper reaches US$ 21 billion or 3.5% of Indonesia GDP. Further, around 3.8 million people depend on this sector for their livelihood," he said.
Because of that, to support the development and use of knowledge and information on forestry, Tanoto Foundation collaborates with Bogor Agricultural University and built Tanoto Forestry Information Center. Facilities of the Center include e-library with access to many international journals on forestry, seminar room, student hall, and information panels and videos on forestry.
With all these facilities, Tanoto Forestry Information Center aims to be a center of forestry information in Indonesia, Asia, and the world. The Center will also function as a place of collaboration among different international universities and research organizations. It is hoped that all this effort will support the sustainable use of Indonesian forestry for now and the future.