Synergizing for Education at Labuhanbatu District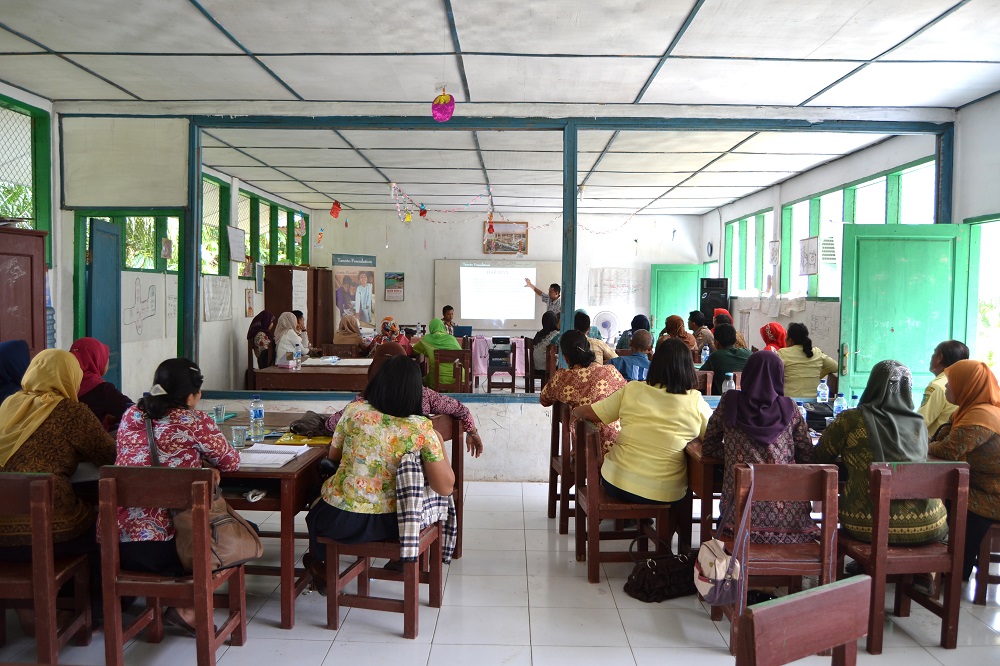 Written by Yusri Nasution, Tanoto Foundation North Sumatra
Tanoto Foundation continues to support the improvement of education quality at one of its partner areas, Labuhanbatu District in the province of North Sumatra. This could be seen from Tanoto Foundation's recent mentoring activities of the District's Schools Working  Group as well as Teachers Working Group. Through such support, it is hoped that the schools and stakeholders at Labuhanbatu District could collaborate better.
During this mentoring session, the teachers and other school stakeholders were trained in topics such as teachers capacity improvement, development and maintenance of small yet attractive library, and encouraging and maintaining students hygienic habits.
To ensure that the training participants continue to collaborate with and learn from each other, they continued to meet at sub-district levels even after the training sessions were completed. They used these sub-district level meetings to learn what other schools have done as well as the results or failures from the other places.
In addition to strengthening the link among the schools at Labuhanbatu District, Tanoto Foundation's mentoring in the topics mentioned above also improved the collaboration with various parts of District Government. For example, for the training of students hygienic habits, schools must work with District Education Office and District Health Office. Further, to ensure that the students and schools stakeholders develop and maintain an environment-friendly attitudes and habits, the schools must also work with the District Environmental Body. In addition, these District Offices must also coordinate with each other to provide effective guidance as well as monitoring and evaluation efforts.
Tanoto Foundation has been supporting more than 320 schools in rural areas of North Sumatra, Jambi, and Riau as part of its effort to improve quality of and access to education. Around 38,00 students and 4,400 teachers are the beneficiaries of Tanoto Foundation programs.