Research Award Aims to Encourage Science at Indonesia's Universities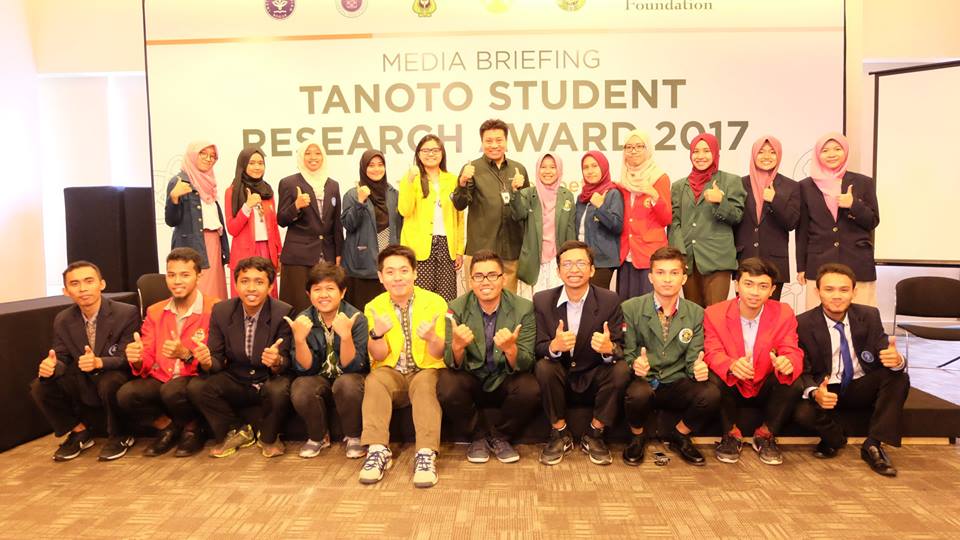 Scientific research is essential for a nation to progress, but in this area Indonesia lags behind many of its neighbors.
Accoring to The Jakarta Post, the University of University of Gadjah Mada earned the highest number of citations in scientific journals in 2015 with 16,809, but this is less than half the 40,030 earned by Thailand's Chulalongkorn University, and just a fraction of the National University of Singapore's 419,702.
To support the Indonesian government's goal of publishing 6,000 to 6,500 scientific papers per year, Tanoto Foundation has been running the Tanoto Student Research Award (TSRA) since 2007.
The program encourages students at Indonesian universities to conduct research into problems that affect the lives of ordinary people. As well as recognition, the best projects can win can prizes.
This year projects by noine teams from five universities were on display on 21 March at the annual media briefing, where students got the opportunity to showcase their work to the public.
"Tanoto Student Research Award encourages the development of applications of knowledge in college to become a product that can be directly utilized by the community," said Sihol Aritonang, Head of Tanoto Foundation.
"From here, we can see a variety of innovative products that are useful for a lot of people. For example, the students from University of Indonesia made a drone that can be used for agricultural systems to be more precise. Or Bogor Agricultural University students who recycle the fronds of palm oil to be used as a building material that is economical and strong."
In its 10 years the competition has attracted 440 applied research projects from various fields, including technology, health, agriculture, and the environment.
Ujang Suwarna, Deputy Director of Interests and Talents Bogor Agricultural Institute, praised the effect the program has on the creativity of students.
This year's entrants were:
Emergency Assistance Box – Universitas Indonesia
Precision Farming System Using Drone – Universitas Indonesia
Mushrooms Omnivore For Plastics Degradation – University of North Sumatra
Prototype Waste Processed Natural Stone Business – Institute of Technology Bandung
Waste Management as Alternative Fuel Cement Industry – Institute of Technology Bandung
Souvenir Products Made From Bamboo Laminate – Universitas Hasanuddin
Bacteria Formulation Technology for Agriculture Bioindustry – Universitas Hasanuddin
Zephyr Board of Palm Fronds – Bogor Agricultural Institute
Silvator, Punch Machine Land for Agriculture – Bogor Agricultural Institute