Receiving Scholarship, Carrying Out Social Activities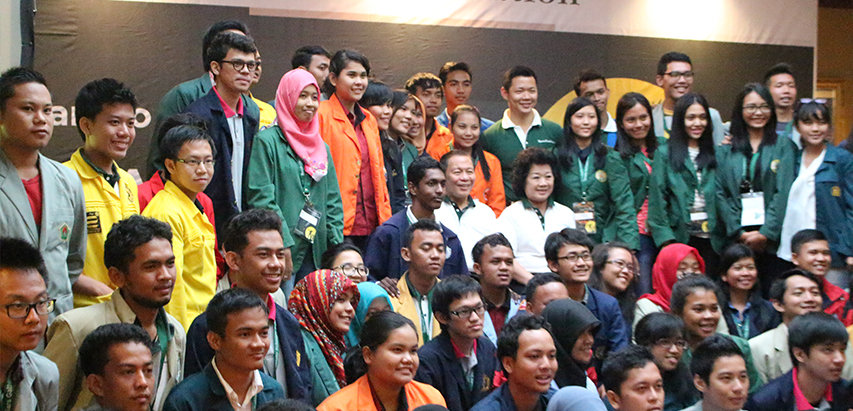 Tanoto Scholars with founders of Tanoto Foundation, Sukanto Tanoto and Tinah Bingei Tanoto.
---
Member of Tanoto Foundation Board of Trustees, Anderson Tanoto, shared how the business was established. "Every one could learn not only from text books or class rooms, but from our experience."
His father, Sukanto Tanoto, together with his wife, Tinah Tanoto, started the business from zero.  When Sukanto Tanoto was in high school, he had to leave school because he had to support his family. However, he learned from his experience, from others', and from his mistakes and failures.
"Even now, he continues to learn," said Anderson. This was told by Anderson to encourage 266 students who are the recipients of Tanoto Foundation scholarship. Known as Tanoto Scholars, they come from 23 public and private universities in Indonesia.
Tanoto Scholars Gathering has been happening since 2010. "This is the biggest Tanoto Scholars Gathering so far," said Anderson.