Reading Backpack, A Unique Way for Learning and Loving Books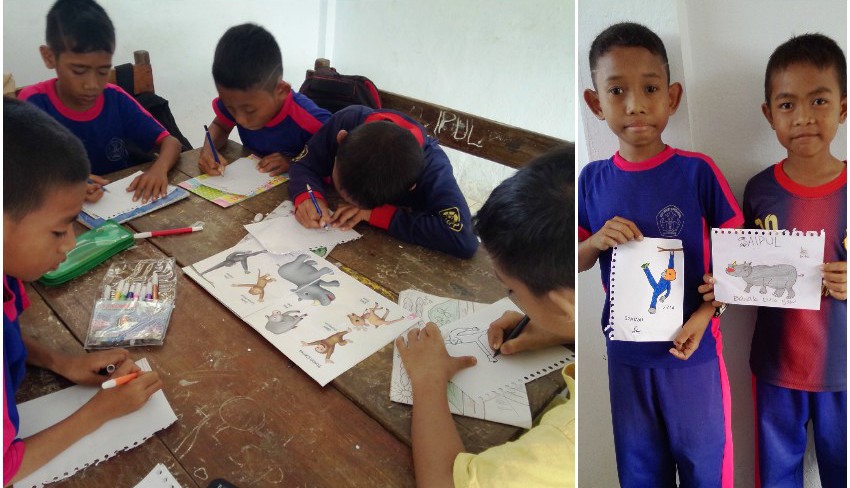 Generally, a mobile library consists of a car that is full of books and visit public places. However, the mobile library created by Tanoto Foundation's scholarship recipients, or Tanoto Scholars, at Hasanuddin University is completely different. Tanoto Scholars use backpacks full of books to encourage children to read books. The same was carried out fir the children of Lakkang Village, Makassar.
(Read: List of Non Binding Scholarships)
This activity, which is named Reading Backpack, started in March 2015.  Tanoto Foundation's scholarship recipients, who are members of Tanoto Scholars Association (TSA) of Hasanuddin University, not only ask the children to read but also guide them to study. The children are involved in different activities such as completing their homework, drawing and coloring. The Scholars also motivate the children to be actively asking and answering questions.
(Read: List of Binding Scholarships)
So far, the children are happy to take part in the activities. "We can see that the children enjoy the activities tremendously. More children have now joined the program. Their excitement is obvious. They start calling our names the moment we arrive at Lakkang Village," said one of Tanoto Scholars, La Ode Muhammad Ilham Gafur.
To avoid children's boredom, the Reading Backpack activity is often conducted outside the classrooms.  While using school's areas that are nicely covered by trees leaves, Tanoto Scholars instill the value that learning can be done anywhere. The children also learn about  the importance of maintaining the environment so it stays clean and comfortable for learning.
The Reading Backpack activity also benefits Tanoto Scholars.  Having to face children with different characters necessitates the Scholars to be patience and practice leadership.  Meanwhile, for the children, Reading Backpack improves their interest in reading, triggers their love for books and also increases their level of creativity and confidence.