Proud to Be Indonesia in Petrobowl International Championship 2017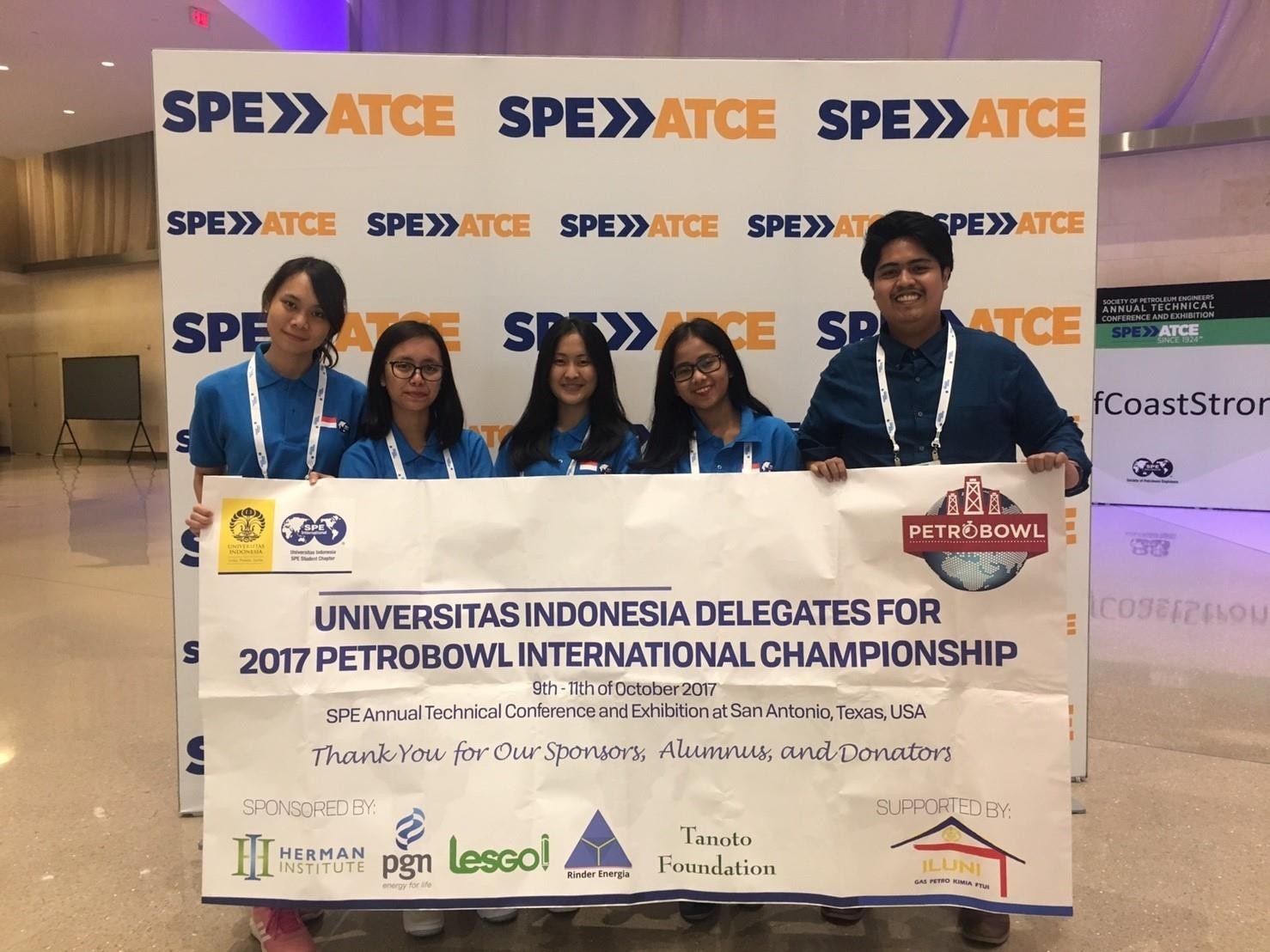 Petrobowl International Championship is an annual competition organized by the Society of Petroleum Engineers (SPE) at the Annual Technical Conference and Exhibition (ATCE) event. Petrobowl International Championship 2017 took place on October 9th at Henry B. Gonzalez Convention Center, San Antonio, Texas, United States.
The competition was participated by 32 teams from different countries around the world to test the knowledge, problem solving skill, and analytical thinking skill of each team in the field of petroleum engineering using the quiz (correct or quick and correct answers) system. Subjects tested comprised technical knowledge (geology, geophysics, drilling & completion, reservoir, production, etc.) and non-technical knowledge (history, trivia, current news, etc.).
To participate in the Petrobowl International Championship, each team was required to participate in the Petrobowl Regional Qualifier organized by each region (Middle East and North Africa, Asia Pacific, Sub-Saharan Africa, USA and Canada, Europe, Russia, North Sea, and the Caspian, as well as South America and the Caribbean), where Indonesia was included in the Asia Pacific region. Only the top five teams at the regional level as well as the 1st and 2nd Winners' finalists from the previous year were eligible to be participants at the international level.
Petrobowl Asia Pacific Regional Qualifier (APRQ) 2017 took place on July 25-27 at Universiti Teknologi Petronas (UTP), Perak, Malaysia. The competition was participated by 21 teams from 7 countries in Asia Pacific. We are the Universitas Indonesia (UI) team, competed against UCSI University (Malaysia), Palawan State University (Philippines), Universitas Trisakti (Indonesia), and Batangas State University (Philippines), and managed to achieve the 1st Runner Up (2nd). Thus we together with four other teams were eligible to represent Asia Pacific in the Petrobowl International Championship 2017.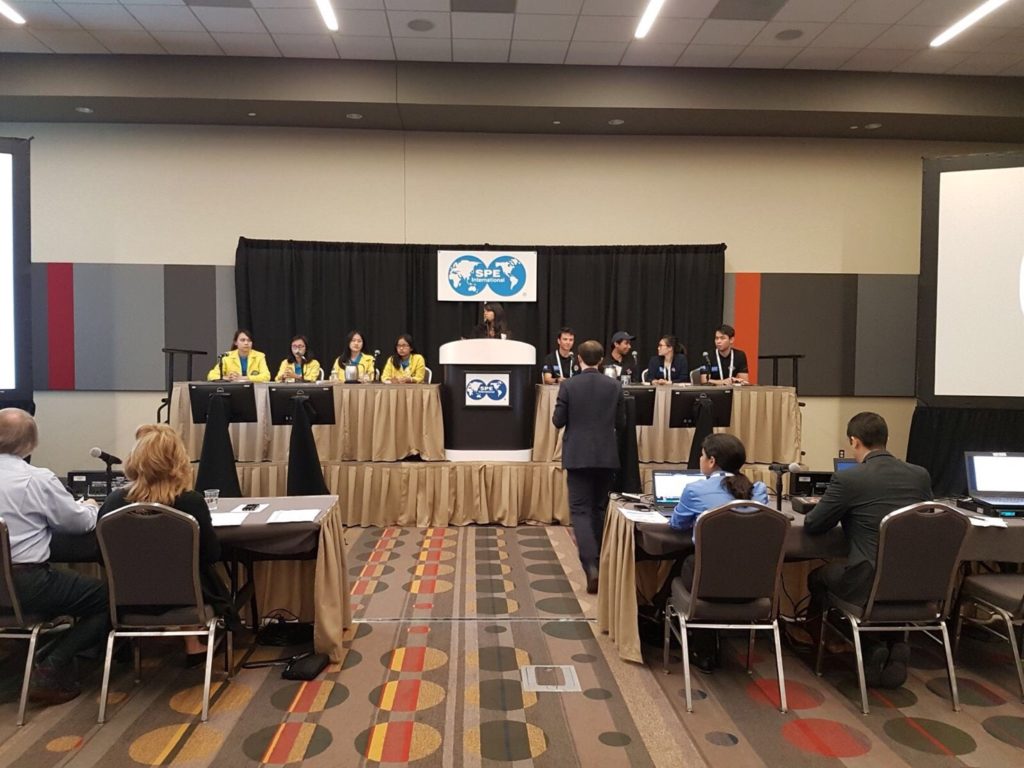 At Petrobowl International Championship, we competed against Heriot-Watt University Scotland in the first half. We won and joined the Top 16. In the second half, we competed against the University of Tulsa USA. At the end of the game, we were actually declared to be the winner and were eligible to continue in the competition as Elite 8, however, Tulsa protested about a problem that was the determinant of our victory. After argumentations, the jury decided to hold a rematch between us and Tulsa. In this rematch, we lost because we were not quick enough to give the answer and as such Tulsa was declared to be included in Elite 8.
Nevertheless, UI team managed to perform well by reaching the Top 16 predicate. With this achievement, it is expected that there will be evaluation and improvement for the preparation of the competition in the future so that UI delegation can bring Indonesia good reputation in the field of oil and gas at international level.
I am very grateful to have the opportunity to become part of the Petrobowl International Championship. It was a challenging experience considering I am not from the Department of Petroleum Engineering but from Bioprocess Technology. Moreover, we had to compete in knowledge against S1 (Bachelor Degree), S2 (Master Degree), and even S3 (Doctorate Degree) students from various world-class universities, most of whom were from the oil engineering majors. This achievement has led me to believe that hard work and prayers will give results.
Written by Nabila Putri Salsabila, Tanoto Scholar from Universitas Indonesia.