Quality of Education Improves Due to Paguyuban Kelas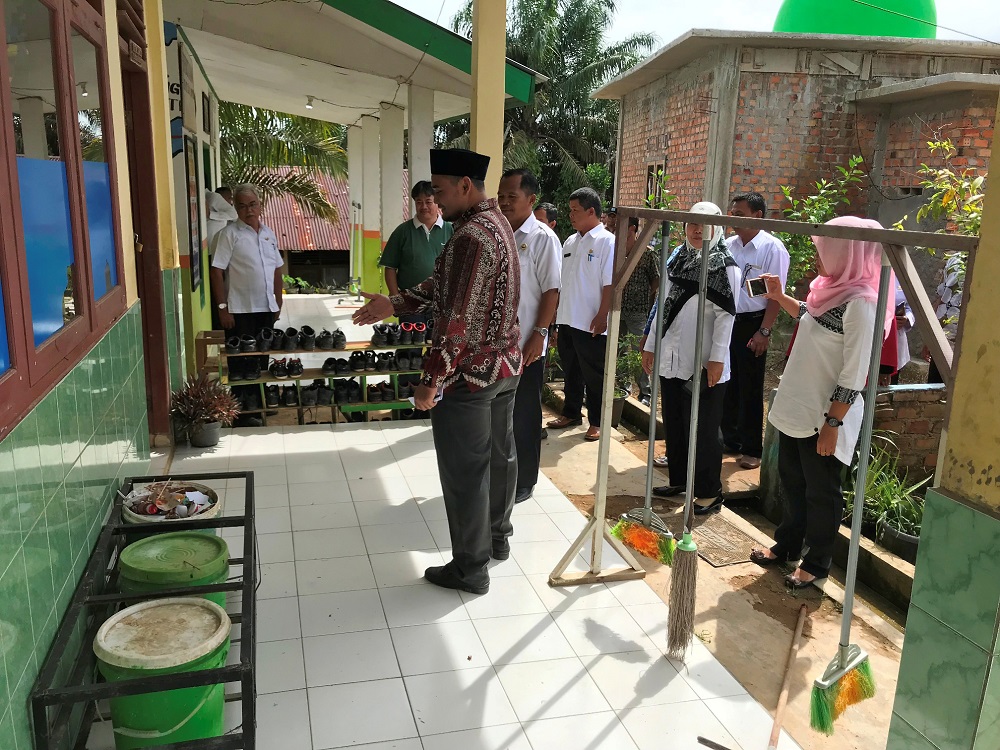 Starting this year, activities at Sekolah Dasar Negeri/SDN (State Elementary School) 158 / V Lampisi, Kecamatan Renah Mendaluh, Kabupaten Tanjung Jabung Barat, Jambi looks more vibrant. The reason is the presence of "Paguyuban Kelas (Classroom Societies)" in this school.
Paguyuban Kelas is a community comprising student guardian teachers, ranging from grade I upto grade VI. "The formation of Paguyuban Kelas aims to involve the community in school activities. What we do is inseparable from the role and support of Tanoto Foundation in our school. Finally we are able to empower the community in advancing the school," said Sri Utami, Head of SDN 158 / V Lampisi.
Paguyuban kelas in SDN 159 / V Lampisi immediately worked after being established. One of their successful programs is the construction of a musalla (prayer room) in the school. After a meeting was held between the school principal, the school committee, and paguyuban kelas, it was agreed to construct the musalla with own funding. Now the musalla in SDN 158 / V Lampisi is already constructed, which constitutes the first musalla resulting from the community's own effort in Renah Mendaluh area.
Not only being limited to the construction of school infrastructure such as musalla, cooperation between the school and the community also helps the education quality improvement program at the school. Members of Paguyuban Kelas, who are parents of the students, will support the improvement of teaching and learning program at the school.
Tanoto Foundation's programs implemented at the school such as PAKEM (Active, Creative, and Joyful Learning) methodology gets support from Paguyuban Kelas.
Written by Jazuli, Tanoto Foundation Jambi