Nurturing Indonesia's Future Leaders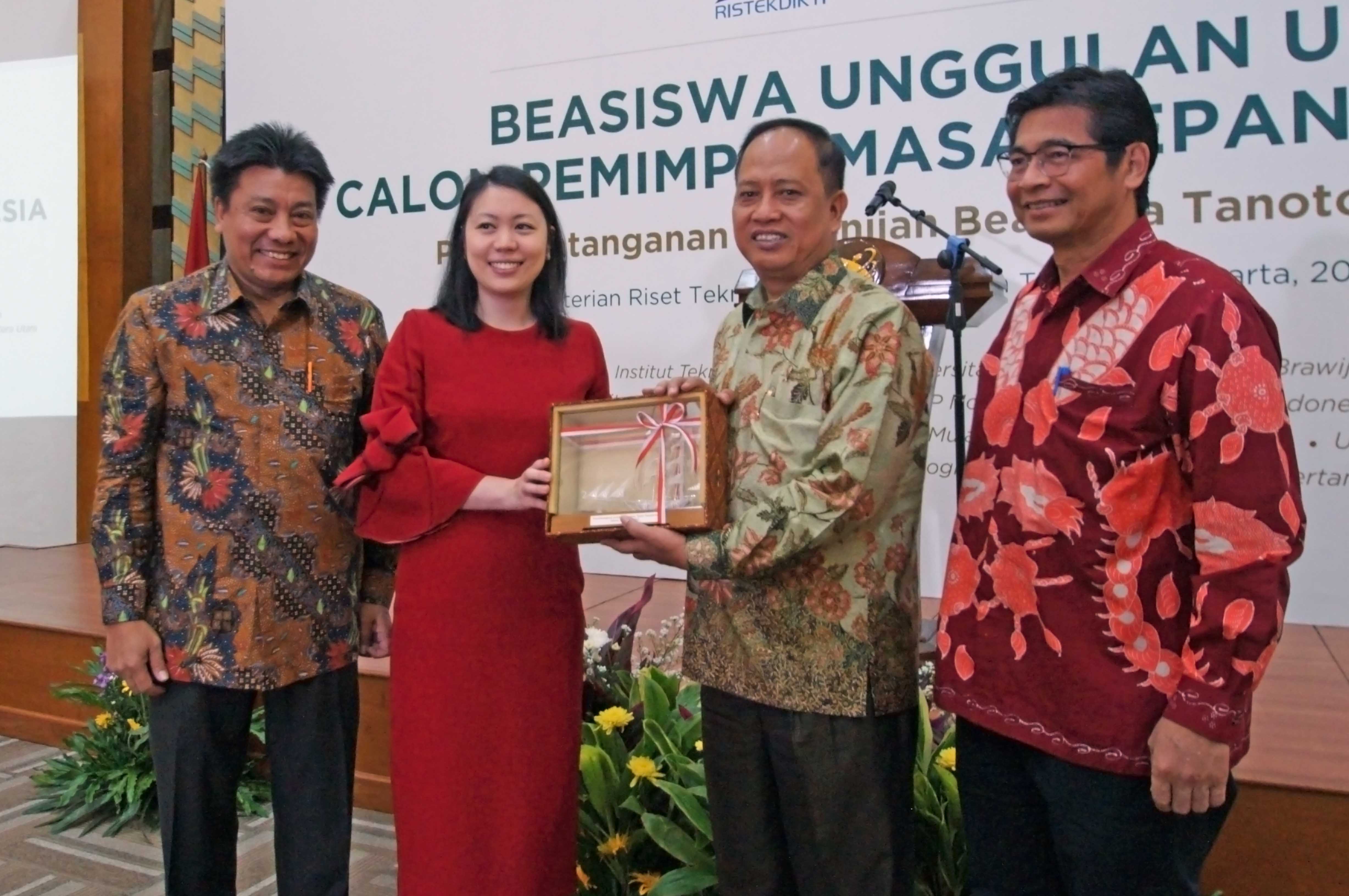 Minister of Research, Technology and Higher Education of the Republic of Indonesia, H. Mohamad Nasir, Ph.D., Ak., appreciates the private sector's initiatives in supporting the government to improve the quality of higher education. This was expressed by Mohamad Nasir when witnessing the signing of the Tanoto Foundation scholarship agreement in Jakarta, October 20, 2017.
"Tanoto Foundation's scholarship constitutes good cooperation between the government and private institutions in the field of higher education in order to produce young generation of people who are able to compete in the world stage. The Tanoto Foundation scholarship is also a form of youth support as a demographic bonus in an effort to build a more advanced Indonesia, "said Mohamad Nasir.
Meanwhile, a member of Tanoto Foundation's Board of Trustee, Belinda Tanoto, said that the scholarship program is also a form of Tanoto Foundation's support to develop Indonesia's future leaders.
"Education is the key in breaking the intergenerational poverty chain. Good education will also produce good leaders. Taking part in developing Indonesia's future leaders is a mandate of the founders of Tanoto Foundation, Mr. Sukanto Tanoto and Mrs. Tinah Bingei Tanoto. One of the efforts is through a scholarship program, "said Belinda Tanoto.
To run this scholarship program, Tanoto Foundation partners with 35 public and private universities in Indonesia. To date more than 3,200 university students have received Tanoto Foundation scholarship support. For 2017admissions, the Tanoto Foundation provides scholarships to more than 350 students.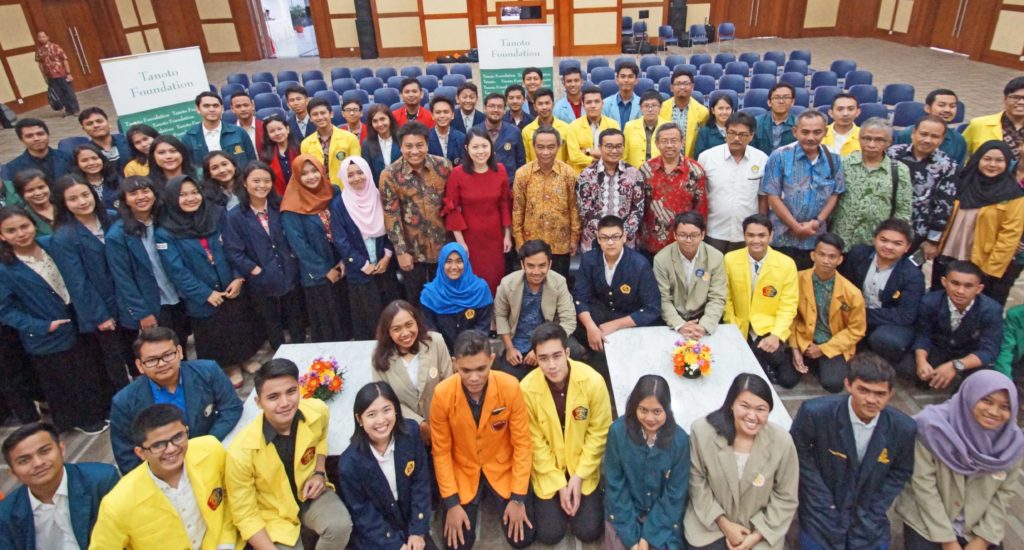 Tanoto Foundation scholarship recipients, otherwise known as Tanoto Scholars, are not only receiving support for covering education costs but they are also provided with various soft skills training to improve their skills and capacities, concerning among others public speaking, presentation, teamwork, up to leadership.
"As a scholarship recipient from Tanoto Foundation, I am better able to focus in pursuing achievement. To be able to do so is very important, because I want to be the best in serving the country after graduation. I want to be the future judge of Indonesia who will enable the enforcement of justice in this country, "said Syukri Kurniawan, Tanoto Scholar from Universitas Andalas, Padang.
"When I was accepted to be a Tanoto Scholar for the first time and got a task to do a mini social project, frankly I was happy and challenged. This kind of activity is very useful to enhance my management capability and will support the goal I want to achieve after graduation, which is to become an executive in a SOE (State-Owned Enterprise), "said Adji Fahrizal Sandi, Tanoto Scholar from Universitas Indonesia, Depok.
"The Tanoto Scholarship is important for me, because my mother is a single parent as my father has passed away. I am sure this scholarship will help me in pursuing my dream of becoming an expert in taxation or finance, according to my passion and discipline of study, "said Gloria Yanita Sitorus, Tanoto Scholar from Universitas Hasanuddin, Makassar.