Pojok PINTAR Episode 2: Navigating the digital world with your children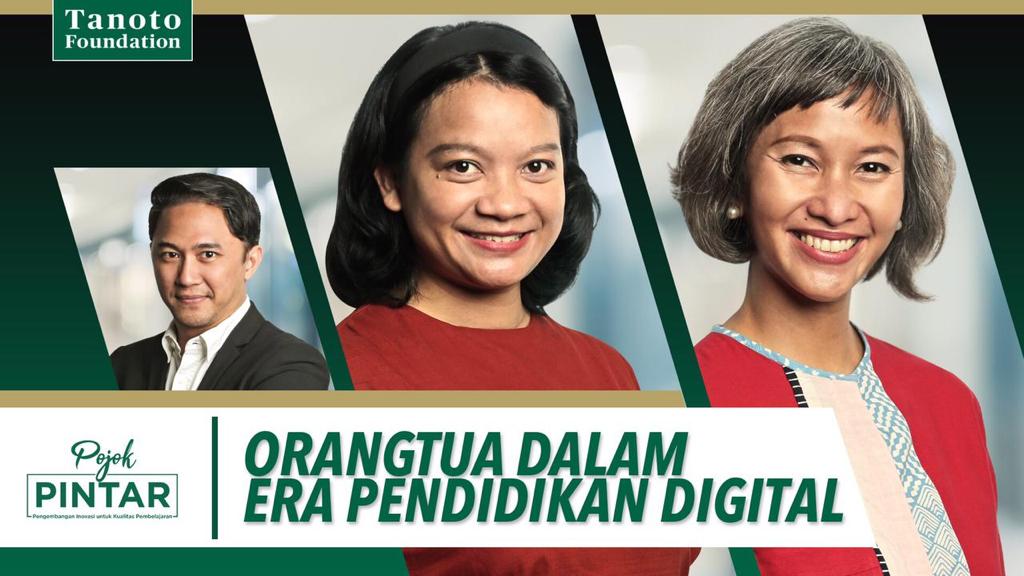 Pojok PINTAR is a casual talk show that discusses various topics related to the development of Basic Education in Indonesia. The program is hosted by Tanoto Foundation, an independent family philanthropy organisation founded by Sukanto Tanoto and Tinah Bingei Tanoto in 1981.
Many parents still think that learning from home means textbooks, homework and no devices more sophisticated than a pocket calculator. 
But the education system was changing even before learning from home began, and the past year has seen devices like laptops and tablets become central to learning.
So how can you ensure your kids are working and not playing games? And how can you help them navigate this new learning environment?
In the second episode of Pojok PINTAR, our host, Jerry Arvino, meets Tari Sandjojo, Psychologist and Academic Director of Sekolah Cikal, and Golda Simatupang, Education Specialist from Tanoto Foundation, to discuss online learning at home and what parents need to develop a good relationship with their children.
This episode covers:
a. What parents need to prepare before assisting their children in using digital platforms for school
b. What are the obstacles that teachers and parents face in digital learning
c. Does lack of socialization impact children's mental health
d. Tips and advice for parents while helping children learning online
Hone your digital skills 
While dealing with online learning, Golda said that parents should be aware that the education system had changed.
She explained that the current situation forced parents to relearn how to use technological devices. 
She said that parents had to position themselves as their child's friend and go through the difficult learning process together.
"Parents should be able to understand technology and lower their ego [while learning the technological devices]," added Tari. She encouraged parents to ask their children about the tech features they don't understand. 
Building trust
Some parents face a dilemma while letting their children accessing the internet without supervision. On one hand, allowing children to study online on their own would help free up the parents' time, particularly if they are also working from home. On the flip side, parents are scared that the internet would have a negative impact. 
Golda suggested to establish trust between parents and children. 
Meanwhile, Tari encouraged parents to let their children studying online without supervision, but to ensure that they are available to help. 
With regard to negative impact of the internet, Tari recommended parents set boundaries while going online.
Get to know more http://bit.ly/OrangTuaDalamEraPendidikanDigital