Motivating Mount Sinabung Eruption Young Evacuees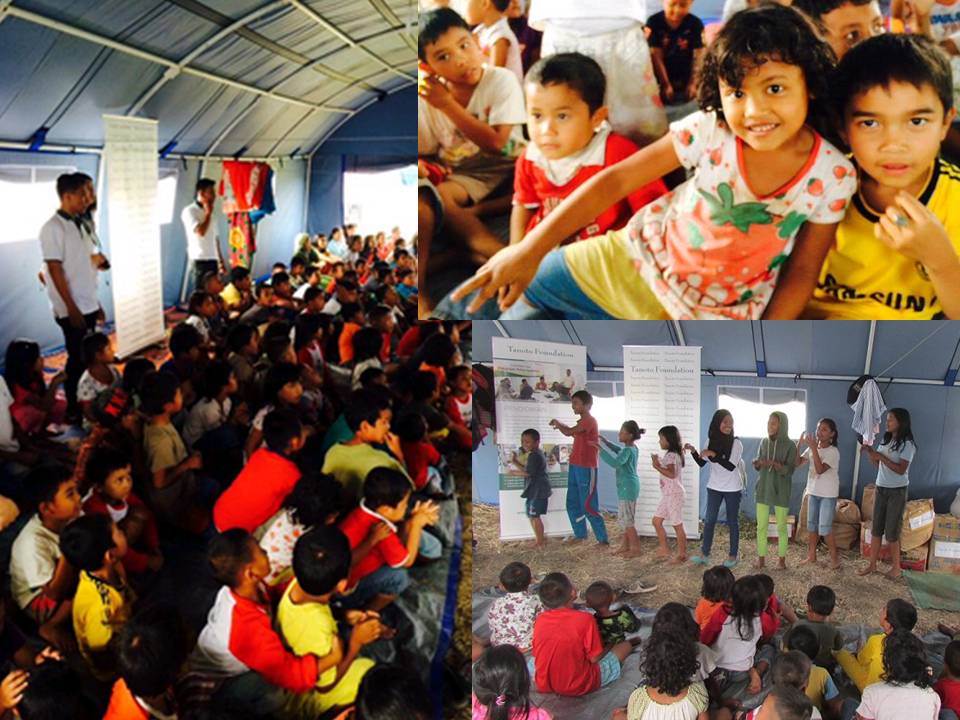 Written by Rico Dian Sahputra, Tanoto Scholar from Medan Institute of Technology
The sadness that the evacuees of Mount Sinabung eruption feel is also felt by all of us. Because of that, members of Tanoto Scholars Association Medan tried to lessen the hardship of the victims of the eruption, particularly that of the young ones.
As evacuees, they had to live in conditions that are far from normal. They often have to spend cold nights in temporary tents. They also should be able to use the limited supply that they have wisely. More importantly, the education of the children in the area has been disrupted with no end in sight.
On July 15, the recipients of Tanoto Foundation scholarships, or Tanoto Scholars, visited these young children. With this visit, we tried to improve the children's spirit. Through fun games, we also tried to make them forget their sadness, even for a little while. We were so happy to see that they took part in all the activities enthusiastically. During the time we were there, all their faces were filled with smiles and happiness. Through the games, we also tried to teach them some general knowledge that they found interesting. We distributed snacks, toys, text books and reading books so they could continue learning.
We hope the children realized that although their current condition was far from normal, there were people who cared for them.  We also hope that they eruption will ends soon so these young people could go back to their villages and continue their education.