Motivate Children to Study at Home by Being Their Best Friend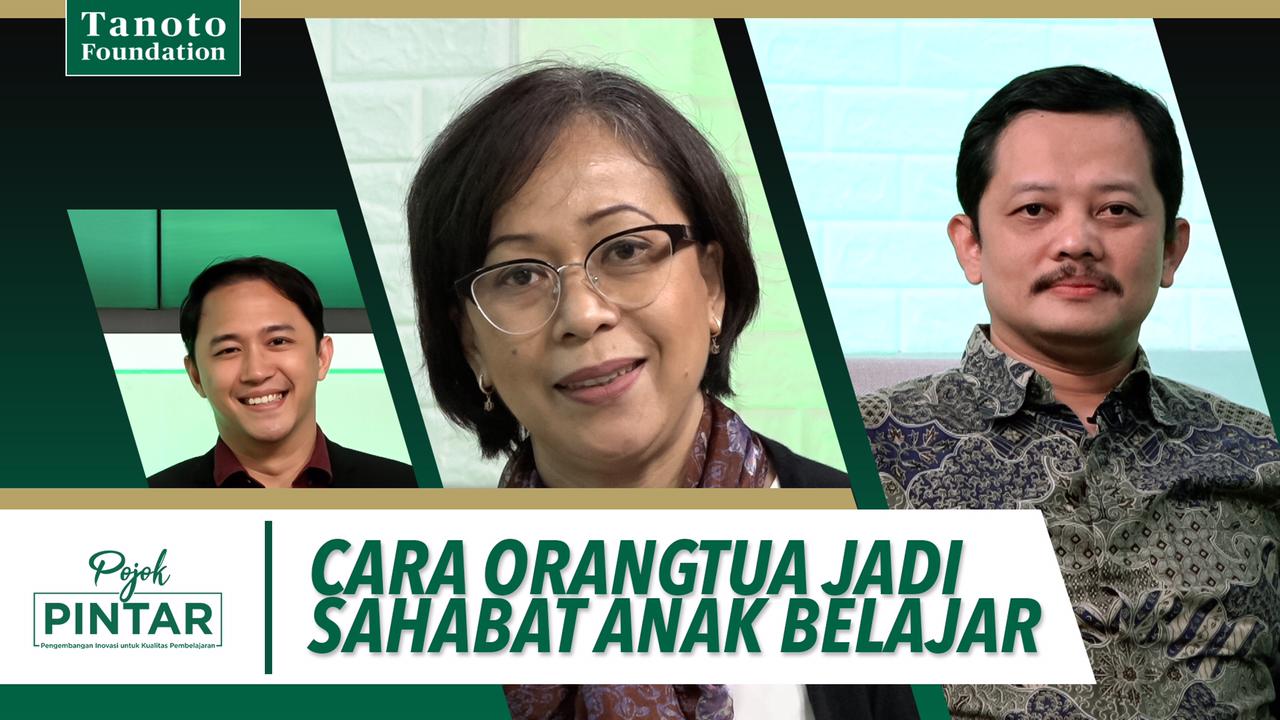 Pojok PINTAR is a casual talk show that discusses various topics related to the development of Basic Education in Indonesia. The program is hosted by Tanoto Foundation, an independent family philanthropy organisation founded by Sukanto Tanoto and Tinah Bingei Tanoto in 1981.
More than one billion children around the world have been forced to study from home over the past year.
As a parent, how can you help guide your children through this new reality? How do you cope with working from home while helping with online learning? And how can you use this opportunity to build stronger bonds with your kids?
In the first episode of Pojok PINTAR, our host Jerry Arvino talks with M Ari Widowati, Director of Basic Education of Tanoto Foundation, and FX Banu Resiyawan, Education Specialist of Tanoto Foundation, to dig deeper on how parents are able to guide their children to study at home. They cover:
a. What is the impact of learning from home on children and teenagers?
b. How can you use this opportunity to build stronger bonds with your children?
c. How do parents deal with moody teenagers?
d. How can you support your children's learning?
Pandemic is an opportunity to be closer to children
Children are unable to carry out their normal activities, such as going to schools or meeting and hanging out with their friends. While this obviously presents a lot of challenges, it also presents an opportunity for parents to become closer to their kids.
One strategy is to take the time to learn your children's passions, uniqueness, hobbies, skills and intelligence. When you have positioned yourself as a child's best friend, then you can direct your children, including helping them in reaching their goals.
Communication is key
Parents must continue to build relationships with constant communication, verbally and non-verbally. "[Before the pandemic] I used to go on a lot of business trips, but when I returned from work, I always hugged my child, greeted my child, and I'm still doing it until now," said Ari Widowati when asked about her experience of being her child's best friend.
Get to know more: http://bit.ly/Ep1PojokPINTAR-YT