Many Thanks – Tanoto Scholars in Singapore pen letters of gratitude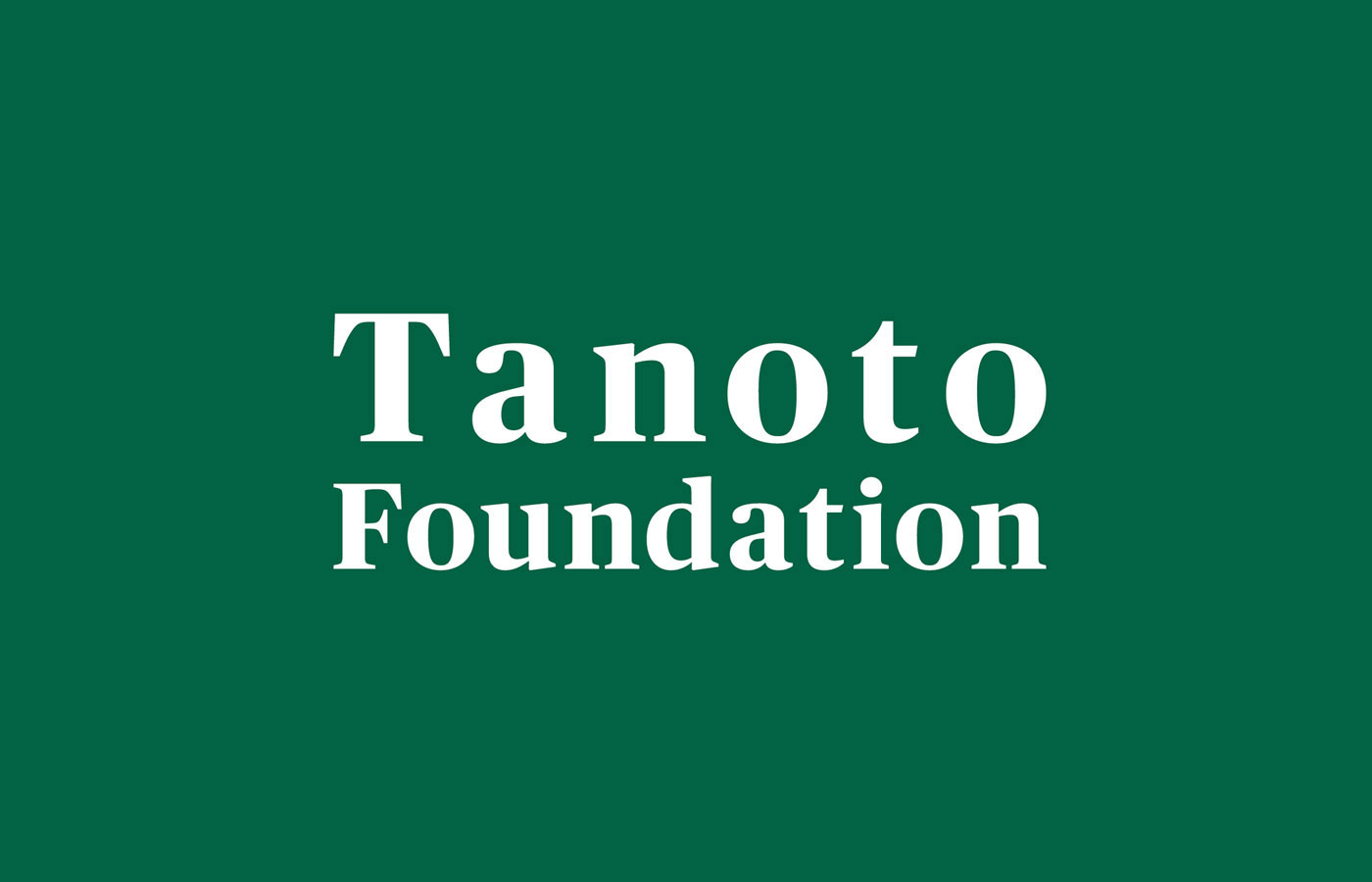 Tanoto Foundation first disbursed scholarships to students in Singapore in 2006. To date, the proud members of the Tanoto Scholars community who studied in Singapore have reached 156.
In 2020, we awarded a total $740,000 in scholarships in Singapore. In that year, there were 45 active Tanoto Scholars, 23 of them having renewed their scholarship.
Tanoto Scholarships are disbursed based on a host of criteria including merit and character. We take a keen interest in the development of our scholars, closely tracking and supporting their higher learning journeys, and exposing them to experiential learning opportunities and workshops and seminars on leadership development. We endeavour to nurture a generation of leaders armed not only with technical competencies but the soft skills and temperament to contribute to their communities.
Every now and then, we receive heart-warming letters of gratitude from our Tanoto Scholars. These remind us of why we continue to do what we do – help and inspire a generation so they may be better placed to pay it forward and inspire another generation.
Here is a small selection of letters that document the challenges, opportunities and hopes of our Tanoto Scholars in Singapore. We sincerely hope these will inspire all of us to continue contributing to our communities and improve lives.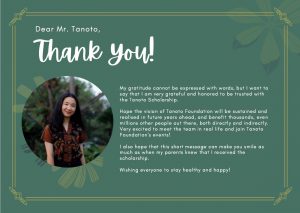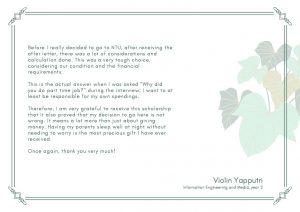 Violin Yapputri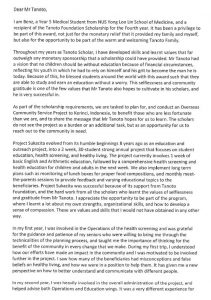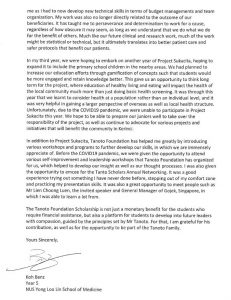 Benz Koh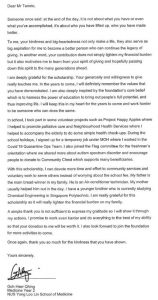 Goh Hser Qhing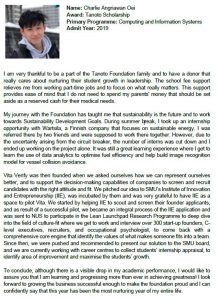 Charlie Angriawan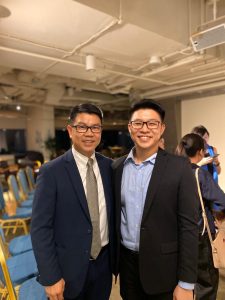 Benz Koh (right, Year 5, NUS Yong Loo Lin School of Medicine) with Lawrence Teh, Country Head, Tanoto Foundation Singapore.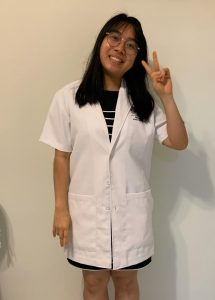 Goh Hser Qhing (Year 2, NUS Yong Loo Lin School of Medicine)