Learning Organizational Culture from Asian Agri and APRIL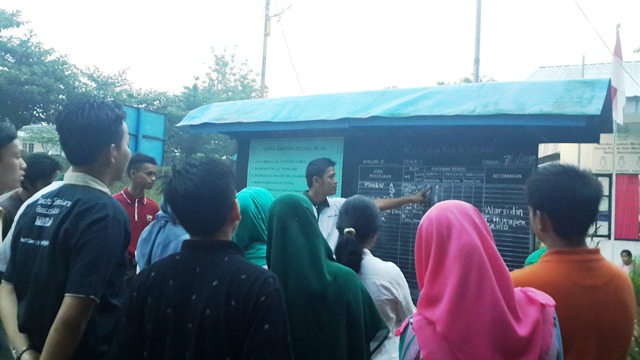 Tanoto Foundation held a two-day training for its Regional Champion Scholarship recipients recently. Carried out together with its corporate partners, Asian Agri and APRIL, this training aimed to introduce the institutions to as well as improve the soft skills of the scholarship recipients or Tanoto Scholars.
During the first day of the training, participants learned about different topics including how to improve their communications skills. They also learned to argue effectively.
In addition to learning about organizations vision and mission, these Tanoto Scholars also learned about the work culture of the organizations that are based on three principles: Knowledge, Health, and Social, and Focus on Sustainable Improvement.
"As a college student, to learn about culture of an organization is a valuable experience.  Moreover, I learned it from top company like APRIL and Asian Agri. I am grateful to get Tanoto Foundation scholarship. With this scholarship, I have the opportunity to receive soft skill training to improve my ability," said Rizky, one of the participants.
During the second day, the Tanoto Scholars visited Asian Agri Learning Institute (AALI), a training center to develop human capitals for the oil palm industry. The participants learned how employee candidates are trained to improve their managerial, leadership, and technical skills.
Regional Champion Scholarship is a Tanoto Foundation scholarship program for Undergraduate level. Available for high school graduates in North Sumatra, Riau and Jambi, Tanoto Scholars receive monthly living allowance and tuition fee support until they graduate. Afterward, they will work with companies of RGE Indonesia Group, including Asian Agri and APRIL. This Scholarship program is implemented in collaboration with 28 partner universities, both public and private from all over Indonesia. To date, more than 2,330 students have received scholarships from Tanoto Foundation. A total of 134 students are recipients of Regional Champion Scholarships.