When Learning is Fun and Interesting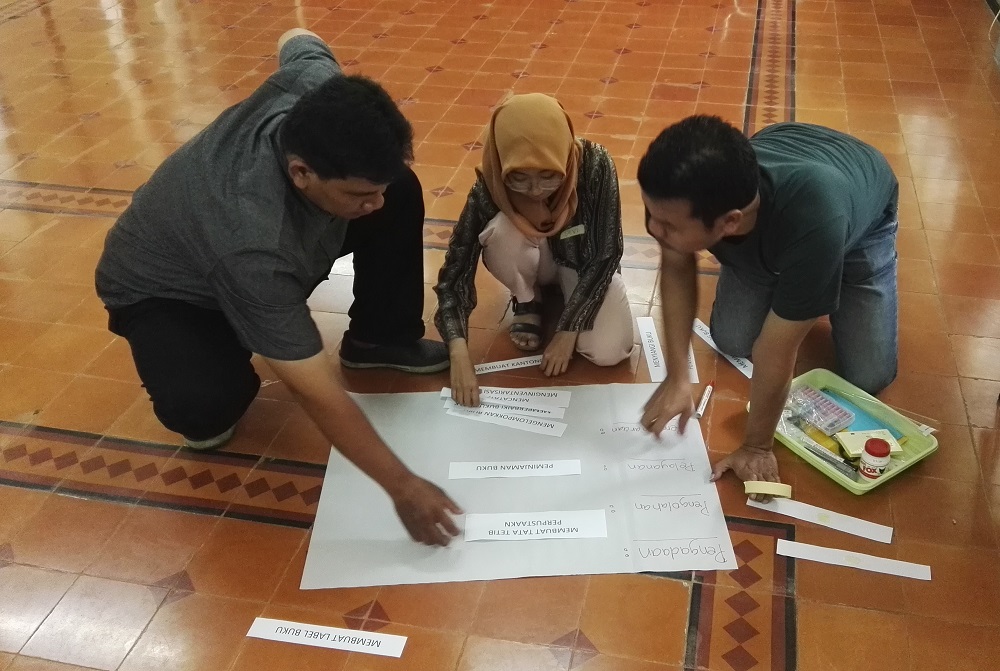 Devi Rizky Ayu could not imagine that an activity such as library management training could be interesting, let alone exciting. The quietness that often was present in the library was replaced by happy sounds of children talking and laughing. The children also enthusiastic ally participated in the training activities.
"I used to think that a training session in library management would be boring. Participants would only be given modules and listen to presentation of many theories. But, after taking part in this training session, I realized that this is fun. Especially when we practiced it with the children, I was surprised to see that they were very excited as well, "said Devi.
Devi was one of SOS Children's Village staff who participated in Pelita Pustaka Training of Trainer (TOT) session at the Village's National Training Center, Lembang, West Java, from 24 to 28 February 2017.
Pelita Pustaka is one of Tanoto Foundation's programs that aim at enhancing children's interest in reading and love of books. The activities in this program include teacher training in the management of a small library and donation of books.
Attended by SOS Children's Villages Indonesia personnel form Semarang, Yogyakarta, Jakarta, and Bandung, the Training of Trainer (TOT) of Pelita Pustaka was a part of the collaboration between Tanoto Foundation and SOS Children's Villages Indonesia. In this training, participants learned about small library management, enhancement of children reading interest through enjoyable activities, measuring of children's reading skills using the Speed of Effective Reading (ESR) device, and introduction of the Early Grade Reading Assessment (EGRA).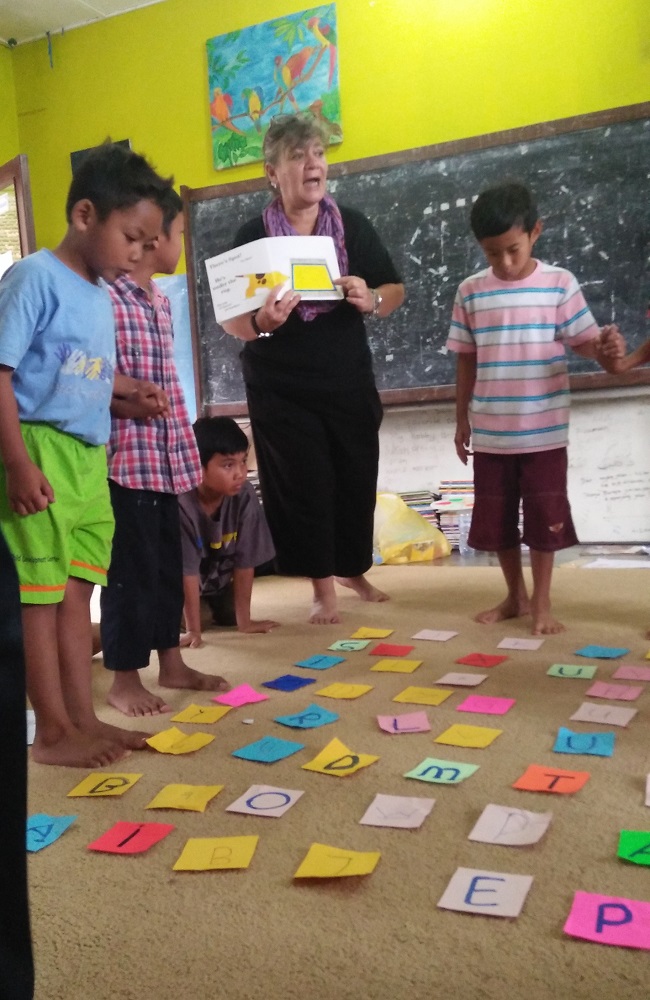 Further, participants were invited to develop creative games to foster children's interest in reading and utilizing the books in the library. One of the games demonstrated as examples in this training is "pijak huruf" or "stepping on letters". In this game, pieces of paper with different letters were spread out on the floor. When teachers called out a certain word, the children must find and step on the letters forming the word mentioned.
"I really like to play "pijak huruf". It helps me to learn by searching for and recognizing the letters on the floor and step on them after I find them. I want to play "pijak huruf" everyday," said Rio, one of the children who were residents of SOS Children's Villages Indonesia.
Hopefully, the enthusiasm of the children in learning to read through games will further nurture their interest in reading. It is hoped that when the reading interest has started to develop, the children will then search other media, such as books, as reading material.