Jadi Teladan #1: The Skills You Need to be a Global Citizen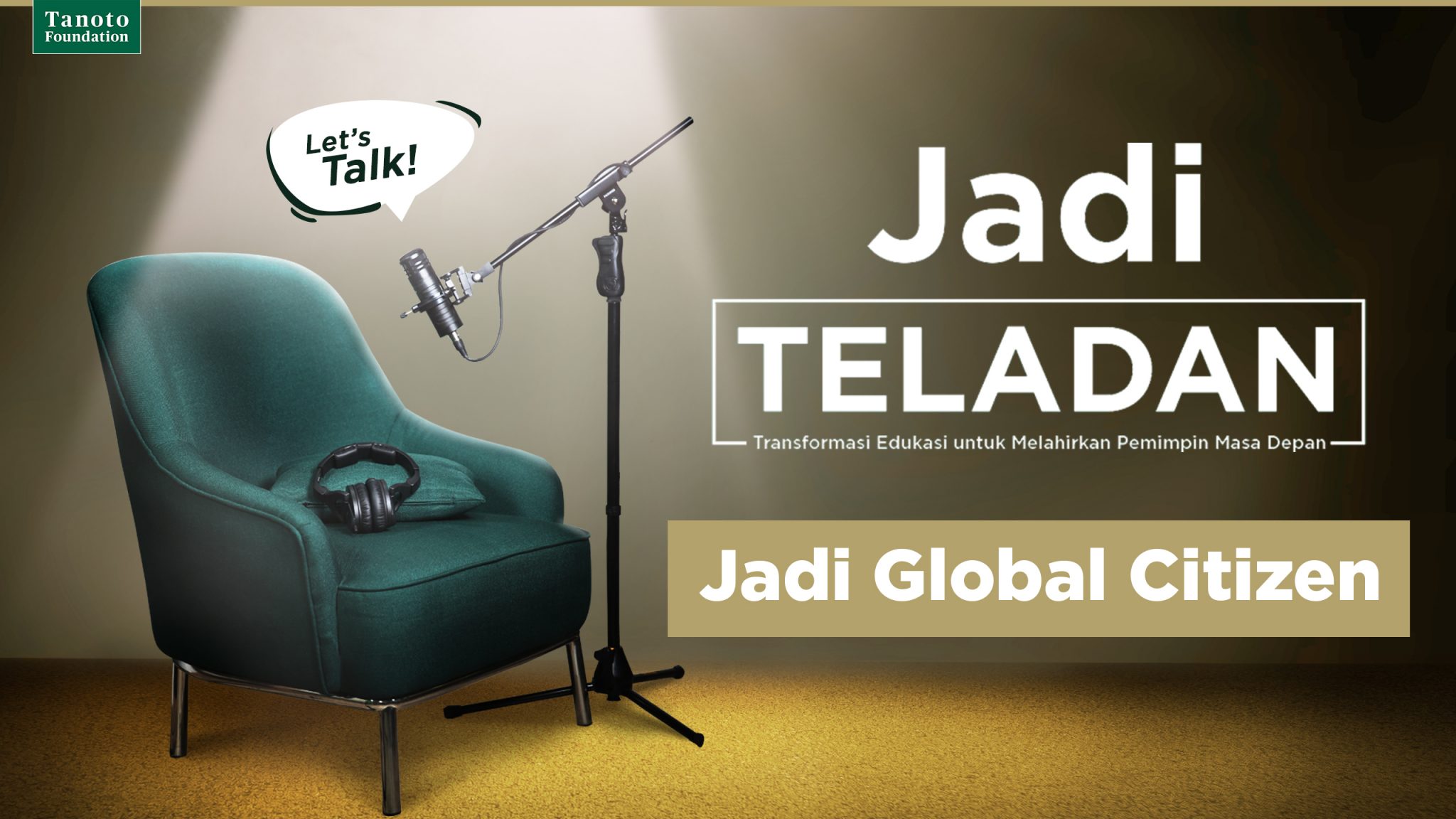 Welcome to Jadi TELADAN, the new show from Tanoto Foundation that aims to give young Indonesians the skills and inspiration you need to become a future leader.
In our first episode we're talking about what it means to be a global citizen. A global citizen is someone who takes an active role in both their local community and the international community to succeed – whether it's in education, in business, or in making the world a more sustainable place.
Join our host Robinson (author of 'Impian Besar Orang Kecil') along with Fenny Chandra (TELADAN Experiential Lead Program, Tanoto Foundation) and Rahayu Saraswati (Chairman of the Parinama Astha Foundation) to learn what it means to be a global citizen, and how you can learn the skills you need to succeed in a globalised, multicultural world.
This episode covers:
Global Citizen? What is it and why you need to know
The characteristic of a Global Citizen
How to raise your awareness of the world's problems
How to change your mindset and have a wider global perspective 'Local Youth, Global Perspective'
Things you need to know to improve your abilities
Tips and tricks on how to harness your talent
Get to know more: https://bitly.com/JadiTeladanGlobalCitizen
Where You Can Find Us:
In Bahasa Indonesia:
Website: https://www.tanotofoundation.org/id/
Instagram: https://www.instagram.com/tanotoeducation
Facebook: https://www.facebook.com/tanotofoundation​
Twitter: https://twitter.com/tanotoeducation/
In English:
Website: https://www.tanotofoundation.org/en/
LinkedIn: https://www.linkedin.com/company/tanoto-foundation/
Read about our founders here:
http://www.sukantotanoto.net/
Subscribe & Watch Now on YouTube