Improving Together with Tanoto Foundation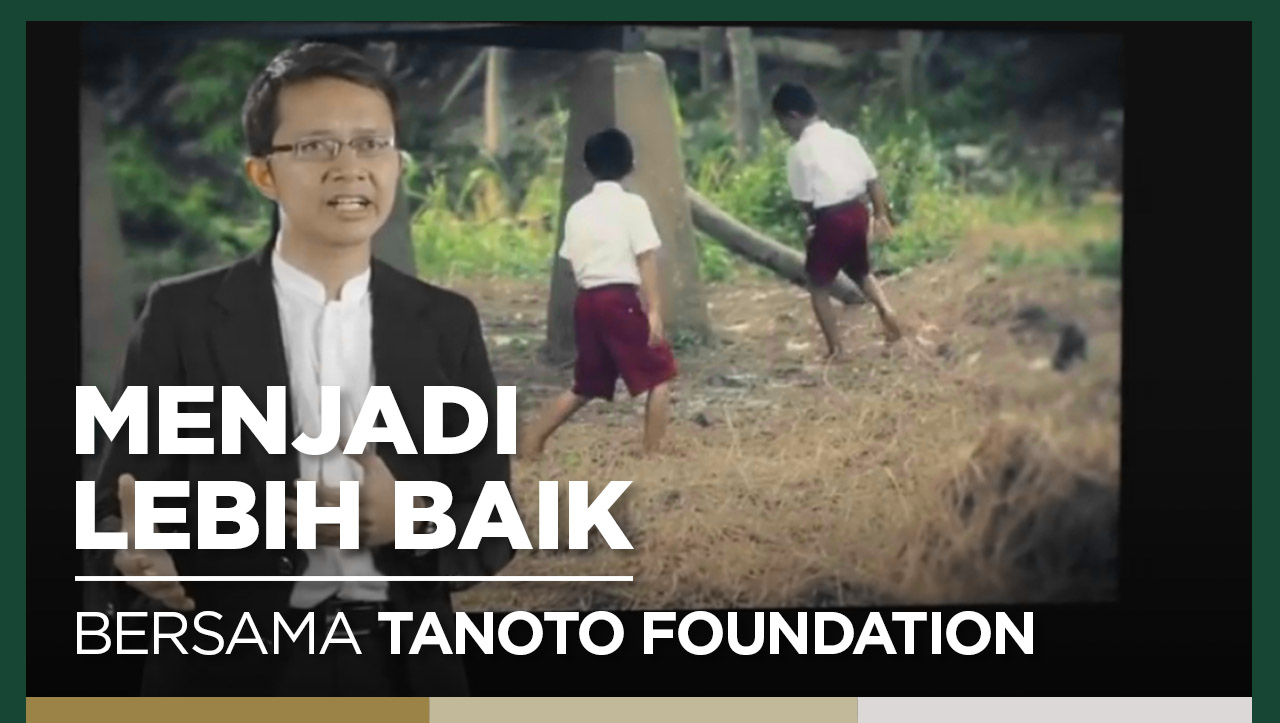 Education in Indonesia still requires a great deal of attention. According to Ministry of Education and Culture 2011/2012 data, the school drop-out rate at primary school level was still around 248,988 children. Lack of financing and inadequate education facilities were some of the reasons why these children were not able to continue their education.
This fate also beset Agung Baskoro. Because of Agung's family financial limitation, it was difficult for him to continue his education. The fact that he came from a relatively small town in North Sumatra also did not help him to obtain a high quality education.
"Children, especially those who live in rural areas, still have difficulties in accessing quality education. Lack of funding, remoteness of the area, and inadequate school facilities still pose as obstacles. I was also affected by these obstacles," recalled Agung Baskoro.
(Read: List of Non-Binding Scholarships)
However, Agung is one of those people who have been successful in improving his live. The opportunity came when he was studying at the Politics and Government Program of the Social Science and Political Science Faculty of University of Gadjah Mada. From 2006-2009, he was a Tanoto Scholar, or recipient of Tanoto Foundation scholarship.
(Read: Binding Scholarships)
"The founder of Tanoto Foundation, Sukanto Tanoto, dropped out of school because he had to help his family. However, Sukanto Tanoto has never given up. Instead, he continues to study through different means. Through Tanoto Foundation, Sukanto Tanoto wants to fulfil his dream of alleviating poverty in Indonesia," said Agung Baskoro.
(Read: Sukanto Tanoto's Profile)
Agung Baskoro, a young man who was born in Medan on 31 May 1986, is now working as a Political Analyst at Poltracking, a center for political study. He was also Metro TV's 2009 Next Leader (The Young Candidate) winner. Moreover, Agung is one of the more than 6,700 school students and university students in Indonesia who enjoy supports from Tanoto Foundation.
Tanoto Foundation, which started its activities in 1981, has also worked in partnership with 35 higher education institutions in Indonesia. Another activity of Tanoto Foundation is to step up education quality by working in partnerships with 466 schools in Jambi, Riau, and North Sumatra. Activities involved in this improvement of education quality include among others training of teachers to improve their ability in teaching in the classrooms, training of students to acquire the habit of clean and healthy living, and motivation for students to read and love books.