How Tanoto Foundation Helps to Develop Human Capital in Indonesia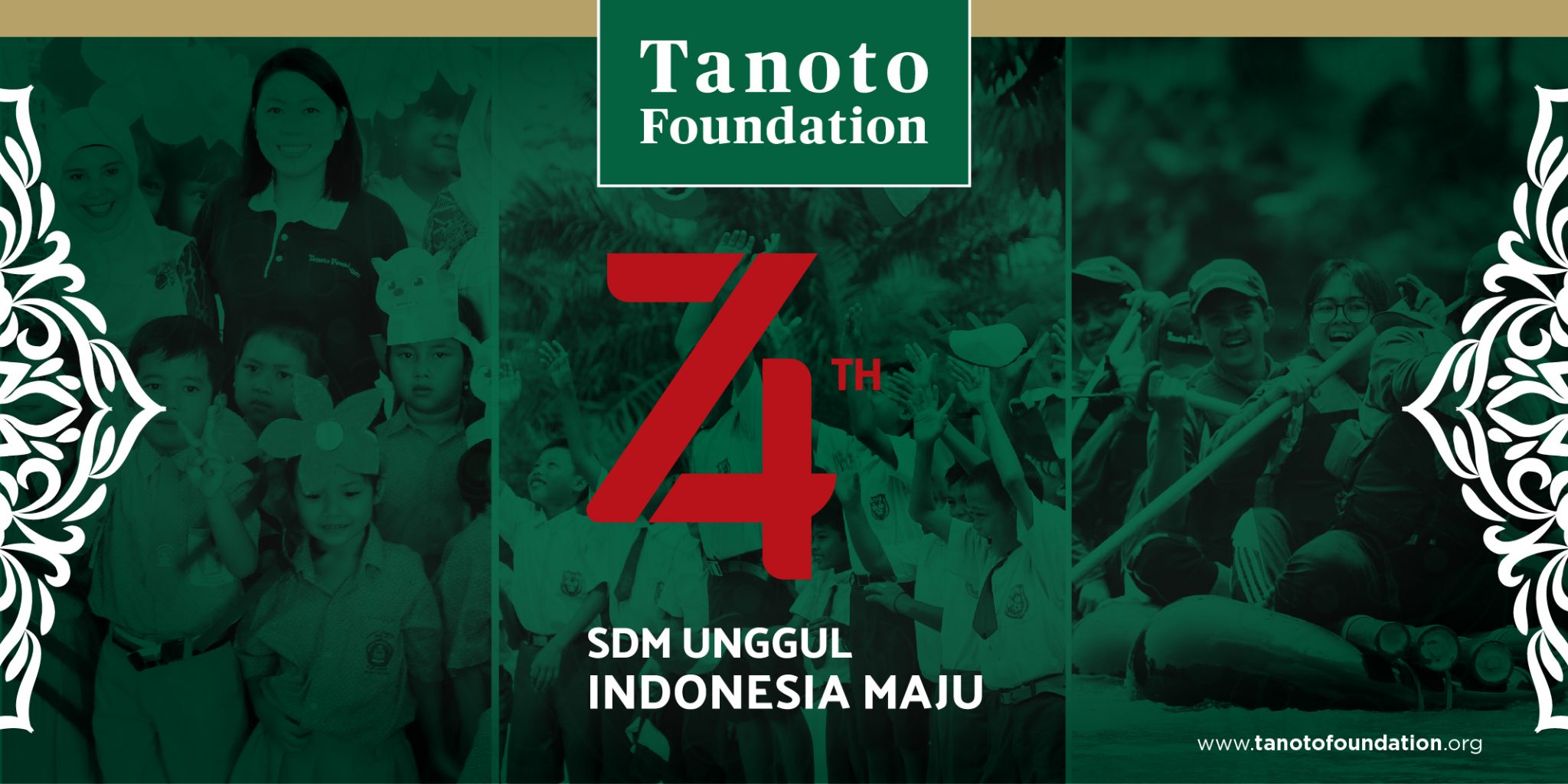 According to research conducted by the World Bank in 2018, Indonesia ranks 87 out of 157 countries in the Human Capital Index (HCI).
Indonesia's HCI value of 0.53 is behind that of many Southeast Asian countries, including Singapore at 0.88 (who leads the world's HCI ranking), Malaysia at 0.62, Vietnam at 0.67, Thailand at 0.60 and the Philippines at 0.55.
Due to this, Indonesia has to put in serious effort to improve human capital, and the government has made this a focus.
Joko Widodo, President of Indonesia, has underscored the importance of developing quality human resources who are well-versed in science and technology.
"

"Quality human resources must begin from birth. This means there should be no more stunting, and ensuring good maternal and child health is key, particularly during children's golden ages up until they are seven or eight years old. Then, we improve the quality of basic education as well as tertiary education. Not only will this help the younger generation become smarter and efficient, it will also create a Pancasila generation who is tolerant and cooperative,"

Joko Widodo.
However, improving Indonesia's human capital is not just the government's responsibility. Rather, it is one that should be jointly carried out by the entire nation.
Tanoto Foundation, as a philanthropic organisation that focuses on education, recognises this and aims to fully support Indonesia's human capital development efforts. This is in line with the beliefs of its founders, Sukanto Tanoto and Tinah Bingei Tanoto, that quality education accelerates equal opportunity.
Tanoto Foundation is committed to promoting the development of people's potential and to improving lives through quality education, and have developed holistic programs to foster this.
Early Childhood Education and Development
According to the Indonesian Ministry of Health's basic health research data for 2018, the stunting rate in Indonesia is quite high, around 30.8 per cent.
Stunting, a condition where children grow to a height that is below the average standard at their age, also inhibits the development of a child's brain. This in turn affects the child's ability to receive information and learn.
Tanoto Foundation is determined to help the Indonesian government reduce the national stunting rate to below 20 per cent by 2030 through its SIGAP program.
SIGAP is a holistic program which supports the physical, language, cognitive, mental and socio-economic development of children.
Through SIGAP, Tanoto Foundation supports the SMERU Research Institute in Jakarta – a joint initiative between the Indonesian National Team for the Acceleration of Poverty Reduction (TNP2K) and the World Bank – which is devising and testing a new method for estimating the nutritional status of children in villages.
Tanoto Foundation is also working on strengthening Child Friendly Integrated Public Spaces (RPTRA) in the country, beginning with the RPTRA Acacia in Tebet Barat and RPTRA Bahari in South Gandaria.
Basic Education
Nearly two-thirds of Indonesian students are below the minimum standard in mathematics in the PISA (Program for International Student Assessment) OECD exam, while 55% are below the minimum standard in reading skills. PISA is a triennial world-wide assessment which tests 15-year-old students in mathematics, science, and reading.
With its PINTAR program, Tanoto Foundation aims to contribute to helping Indonesia become one of the top five countries within the PISA ranking by 2030.
Launched in September 2018, the PINTAR program was designed to support the Indonesian government in improving the quality of basic education through strengthening school management and leadership capabilities, improving teacher quality as well as increasing parent and community participation.
To date, PINTAR has reached 958 schools, trained 15,000 teachers, and improved learning for 210,000 students in five provinces, namely North Sumatra, Riau, Jambi, Central Java, and East Kalimantan.
Tertiary Education
Tanoto Foundation also carries out a program to improve higher education in Indonesia called TELADAN, whereby it helps to develop students to become future leaders.
TELADAN program participants, known as Tanoto Scholars, receive structured leadership training from their first year of university until after graduation. Tanoto Scholars with special achievements may even have the opportunity to study and build networks abroad.
During the leadership training, Tanoto Scholars are encouraged to cultivate characteristics which make a good leader, including integrity, grit and compassion, the ability to innovate, empower and motivate others as well as entrepreneurial skills.
Since its inception in 2006 – when it was named the Tanoto Foundation National Champion Scholarship – TELADAN has supported more than 7,500 higher education students in nine partner universities across Indonesia.